Presents
CMC'S TARA THE TERROR OF OAKLEAF
UKC TITLES: Elite Nosework, Elite Exterior, Elite Interior, Elite Vehicles, Elite Containers, PTE, Master Nosework, Master Exterior, Master Containers, Master Interior, Master Vehicles, Superior Nosework Champion, Superior Nosework, Superior Vehicles, Superior Interior, Superior Exterior, Superior Containers, PTM, Advanced Nosework, AI, AV, AC and AE, PTN, PTA, PTS and Novice Nosework, CA (Coursing Apptitude), USR and USRCH (Steeple Racer and Steeple Racer Champion), UFR and UFRCH (Flat Racer and Flat Racer Champion), URO1 and URO2 (Rally 1 and 2), UNJ, UNJCH, GJJCH (Novice Jumper, Junior Jumper Champion and Grand Junior Jumper Champion) UWP, UWPCH, UWPV, UWPV, UWPO (United Weight Pull, Weight Pull Champion, Weight Pull Versatile, Weight Pull Outstanding, Weight Pull Excellent), UCD (United Companion Dog), UAG1 (Agility 1), GRCH and CH (Show Champion and Grand Show Champion), SPOT ON
UKC Racing All Stars 2018 Tara #2 for flats and #2 for steeples
UKC Top 10 for 2018....Tara and her daughter Tazzie tied for #1, did not show in 2017 and finished UKC Top 10 for 2016 #1
NASDA (North American Sport Dog Association) Multi Urban Locating Champion, Supreme Versatility Bronze, Versatility Bronze, Trailing/Brace 1, Lost Item l & 2, Shed 1, TL1, TLII & III, UL1 & ULII, ULIII, Urban Locating II Excellent, Urban Locating III Excellent, #5 Patterdale Terrier Lost Item Recovery II 2022, #5 Patterdale Terrier Urban Locating III 2022, #2 Patterdale Terrier Lost Item Recovery III 2022, 2019 Best of Breed Trailing & Locating II
SDDA SD-S, SP (Nosework),
NACSW: (National Association Canine Scent Work): Elite 2, NW3 (3 times) NW3-Containers, NW3-Exteriors, NW3-Interiors, NW3-Vehicles, NW3, NW2, L2 Interiors, L2 Vehicles, NW1, L1C, L1I, L1V, L1E
SDS (Sniffing Dog Sport): Advanced
AWTA: ADVANCED CERTIFICATE OF GAMENESS (1ST DOG TO ACHIEVE THIS IN US!!) CERTIFICATE OF GAMENESS, OPEN, NOVICE
AKC: Farm Dog, CGCU, CGCA, CGC, TKN (Trick Dog Novice), TKI (Trick Dog Intermediate)
Working Dog of America: FO
ATTS
BARNHUNT: RATN, RATO
SPLASH DOG: 2018 Nationals Pro Division Lap Dogs 1st Place, SENIOR
IRON DOG INTERNATIONAL: Guard Dog Temperament, Defense of Handler, and Temperament Test

PTCA (Patterdale Terrier Club of America): National Champion 2009 and 2010
Very proud of Tara! As of December 2022 she has earned 113 titles!!
First Patterdale to title in (National Association of Canine Scent Work) NW1, NW2, NW3, Elite, SDS & UKC Nosework
Second Patterdale to title in SDDA; Tovah (Tara's daughter was first)

National Champion 2 years in a row with PTCA (2009 & 2010)
2014 Nationals...Champion Under Adult Flat Racing, Champion Under Adult Hurdles, 1st place Open Females, Super Earth Reserve Champion
First UKC Patterdale Superdog!!!
Tara has achieved titles in UKC Conformation, Weightpull, Rally Obedience, Obedience, Dock Diving, Lure Coursing, Terrier Racing, Agility, SDA Obedience, Nosework and Barn Hunt
Top Patterdale Splash Dogs 2013 14.07 ft.
Top Patterdale Splash Dogs 2012 15.02 ft.
Top Patterdale Splash Dogs 2011 13.01 ft.
Top Patterdale Splash Dogs 2010 11.07 ft.
Sire: UWP GRCH CMC's Mighty Mack of Dodgion TT
Dam: UWP UFR USR Chocolate E. Klaire
Whelped: 02/13/109
Embark DNA and Health Certified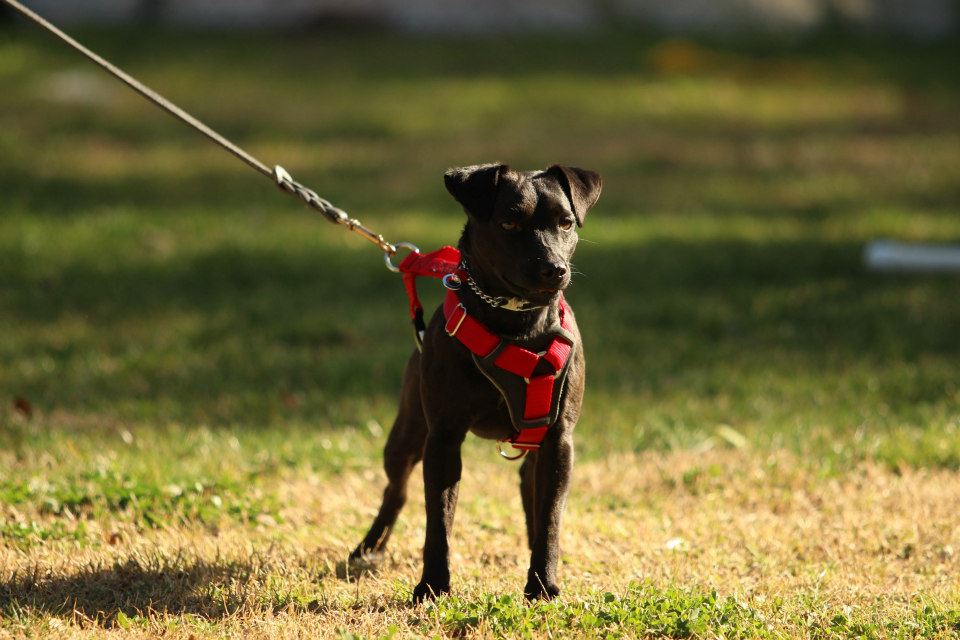 Pedigree

Parents
GrandParents
GreatGrandParents
SIRE

UWP GRCH CMC's Mighty Mack of Dodgion
TT

CH Stonelane's Abe


Mason's Arnie HOF


Mason's Missy


USR UFR GRCH Linruff's Got It Hot


Linruff's Copperhead


CH Craft's Copper Kettle


DAM

USR UFR UWP GRCH Chocolate E Klaire


MQH Mason's Barney


Mason's Goldie HOF


Bobbit's Ginger


MQH Boing Boing


FC Booths Mileo


Deadgame Coco