Mya

Mya is my granddaughter, who just turned 13 in August. She LOVES dogs; actually ALL animals. She first showed a dog in UKC when she was 3 and is now showing multiple breeds. She really tries hard to show the dog and does listen to her conformation class teacher. She is a natural, in my opinion, and I think she will definitely stay interested for a long time.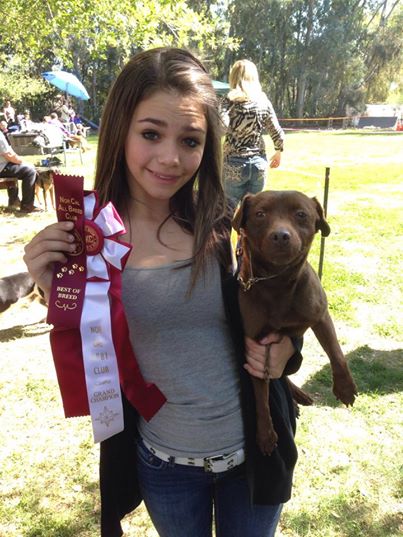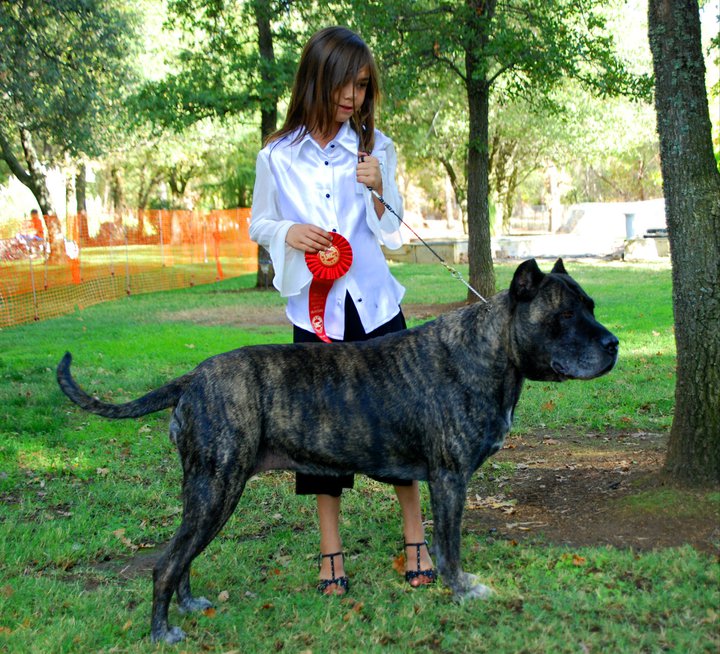 (Photo by Julie Miller Photography...thanks Julie!!)
Mya and Tia at October 16, 2010 show; Tia won Best of Breed and got her Grand Champion title at almost 8 years old!!!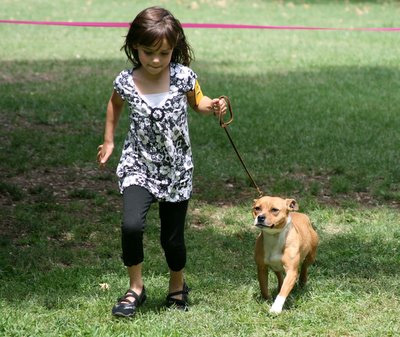 Thanks to Janice Snyder for loaning us "Sugar" a Staffordshire Bull Terrier for Mya to take lessons with; much better size for Mya than a Presa!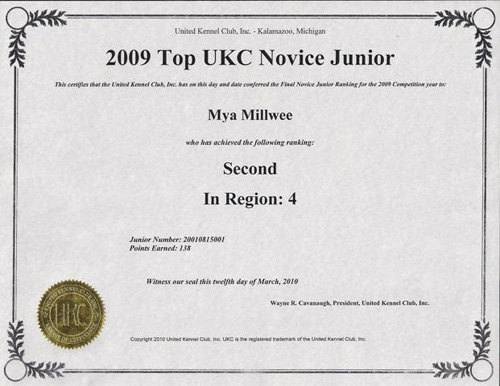 Mya is currently #2 Junior Novice Handler with UKC in Region 4 as of December 31, 2009. Keep up the GOOD WORK Mya, we are proud of you!!!
---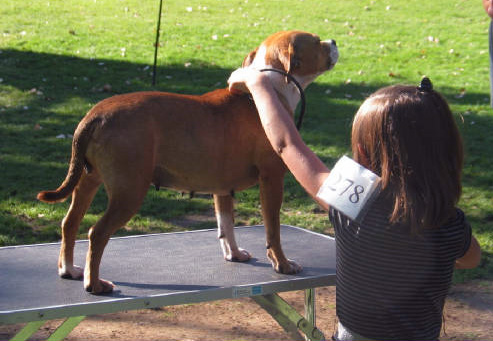 Mya showing Sugar, a Staffordshire Bull Terrier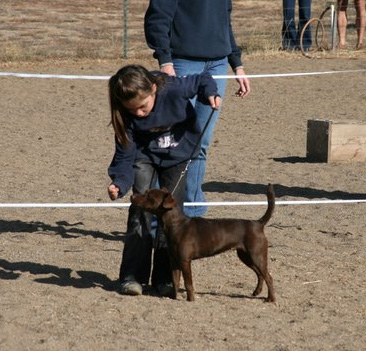 Mya and Cyra, a Patterdale Terrier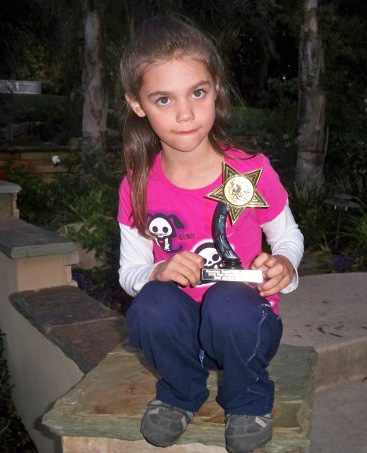 Mya with one of her trophies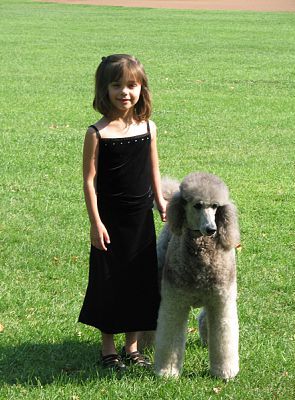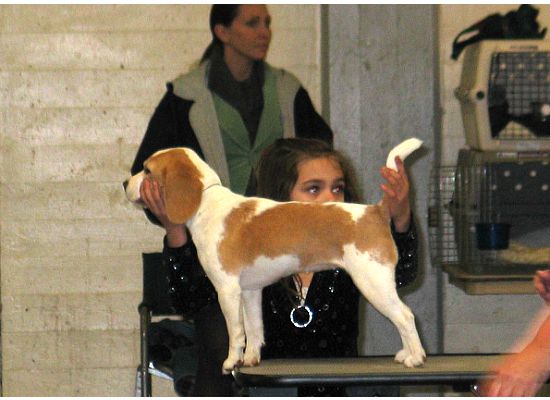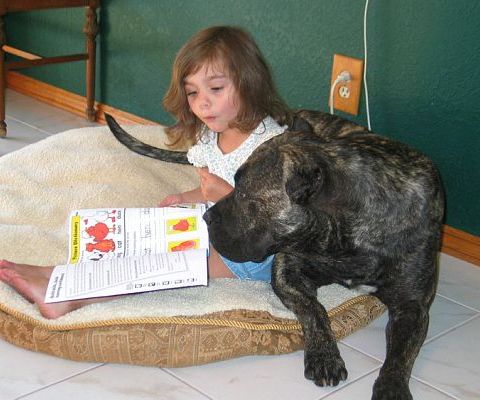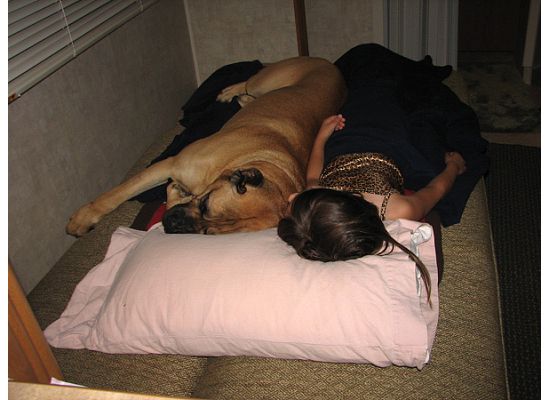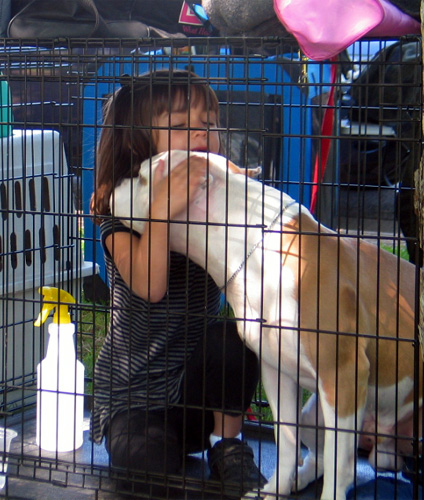 Mya and Bruiser the Pit Bull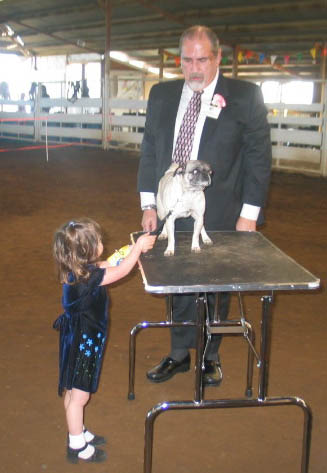 The journey of a thousand miles begins with a single step....