UKC NOSEWORK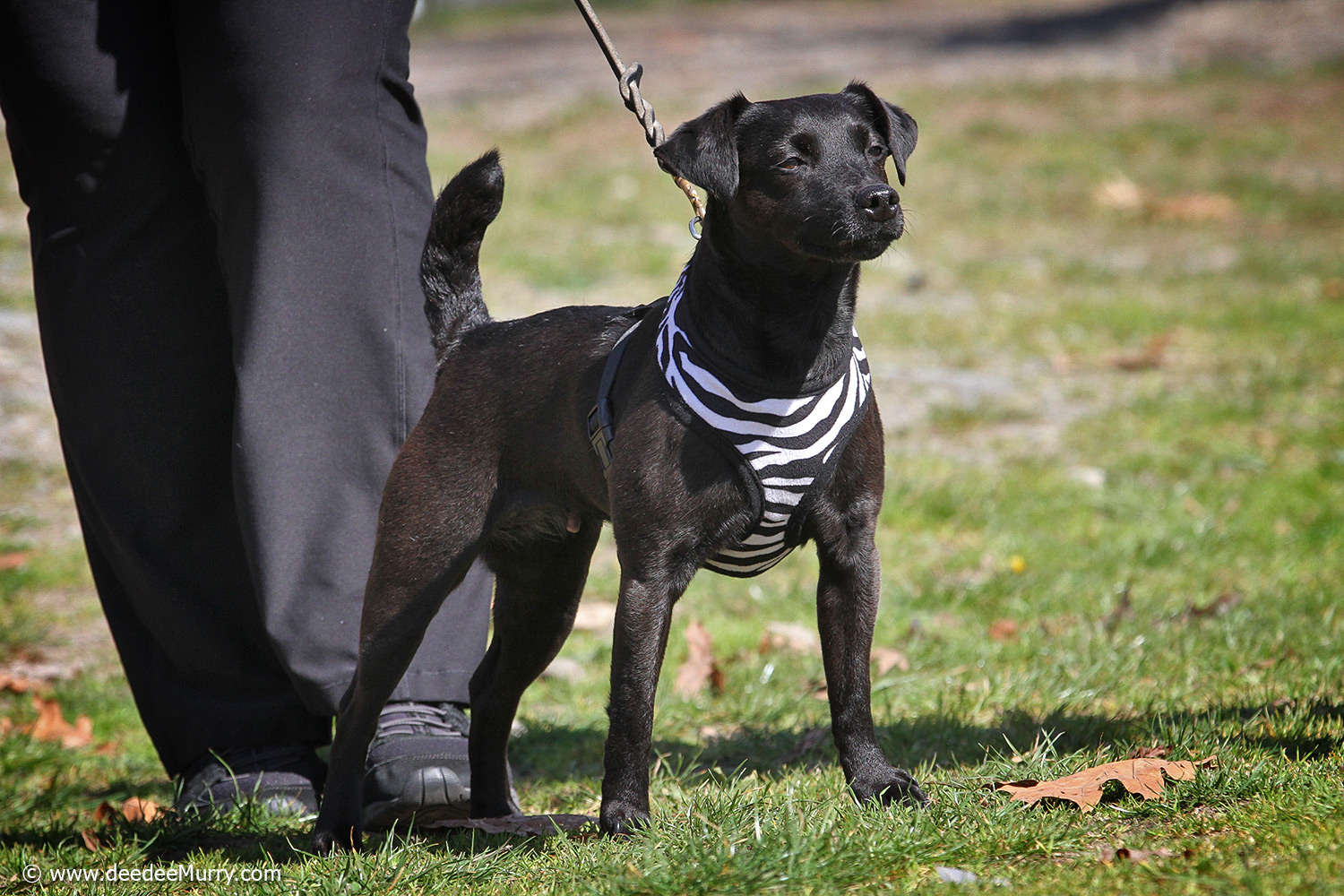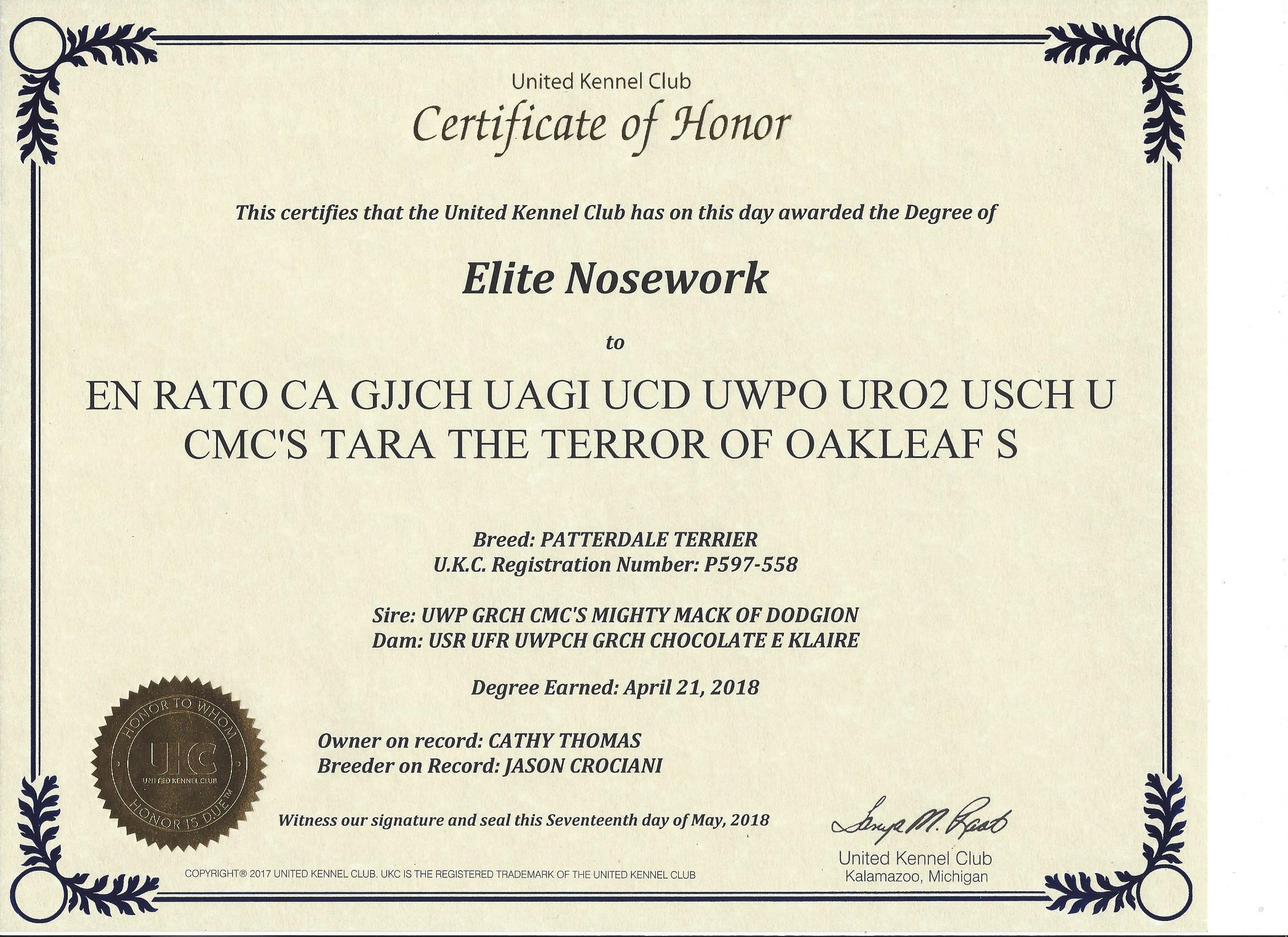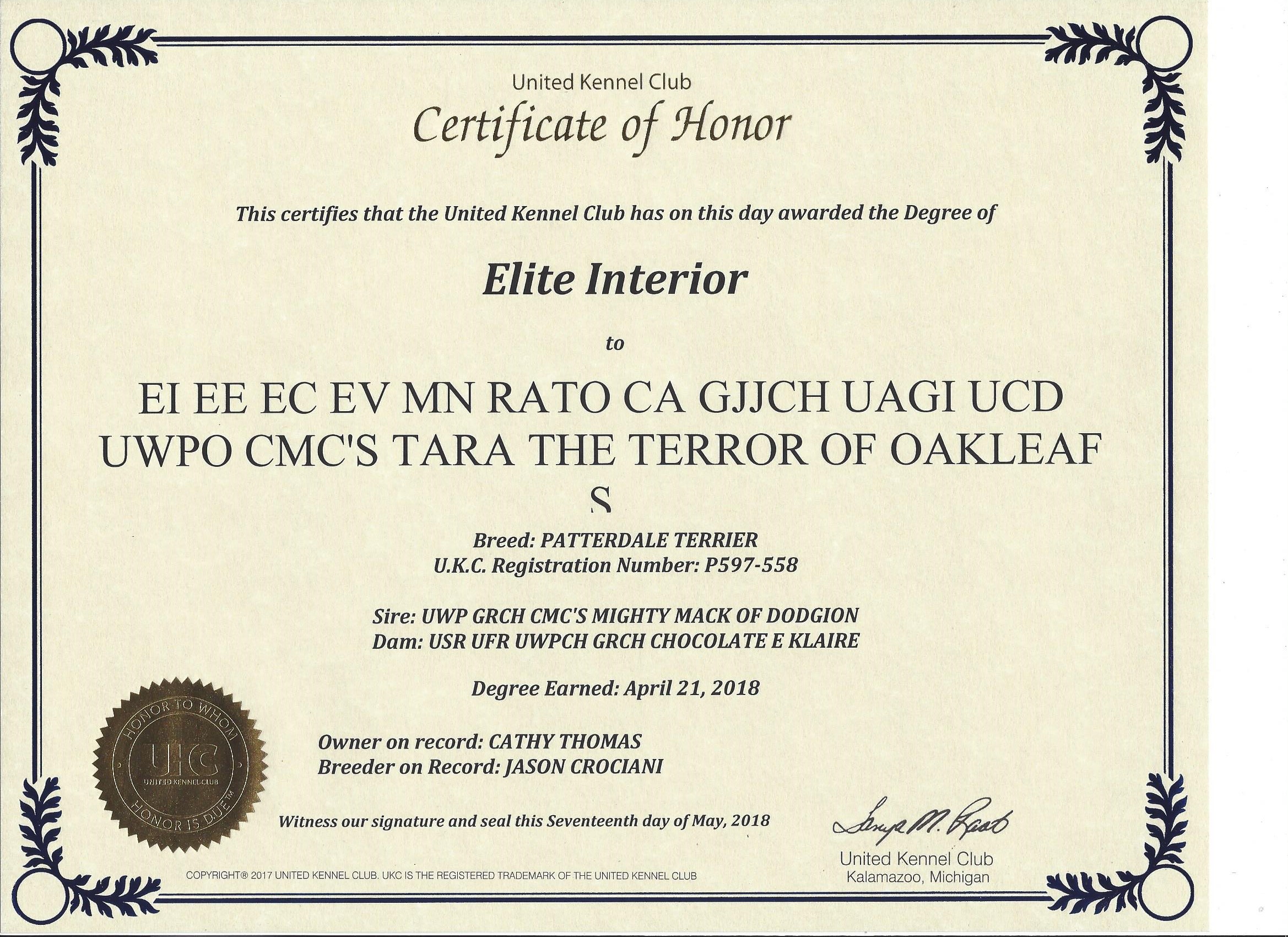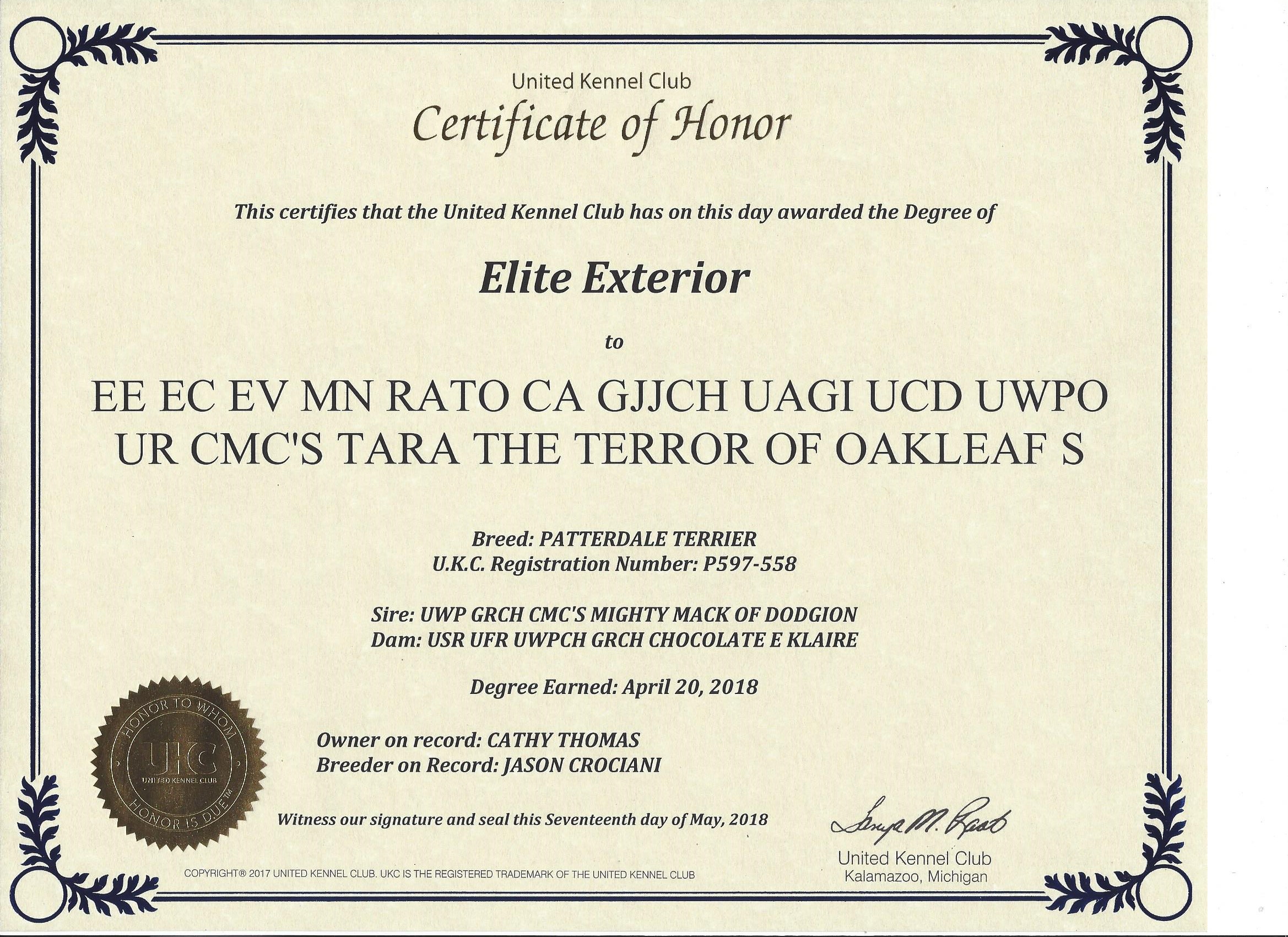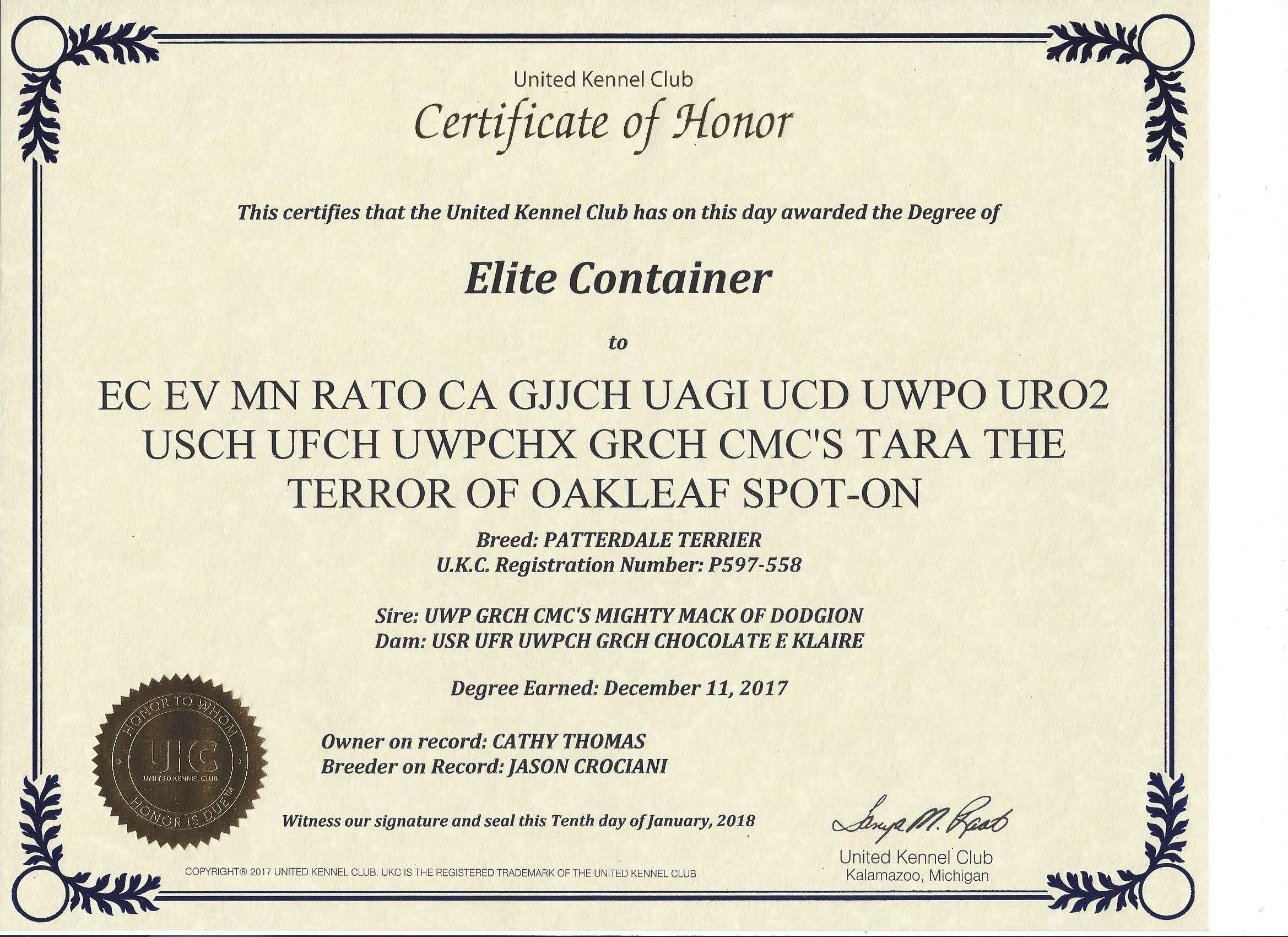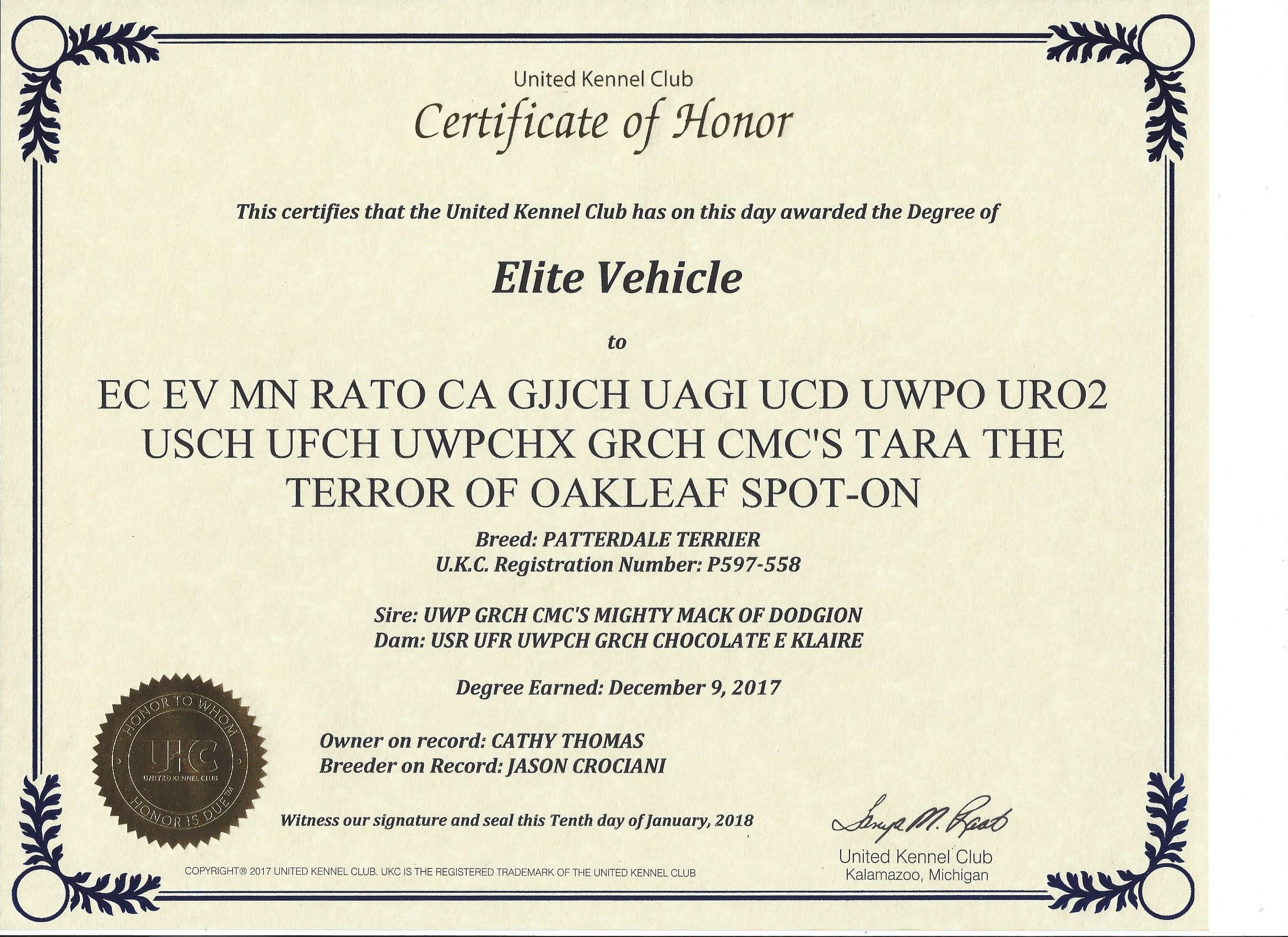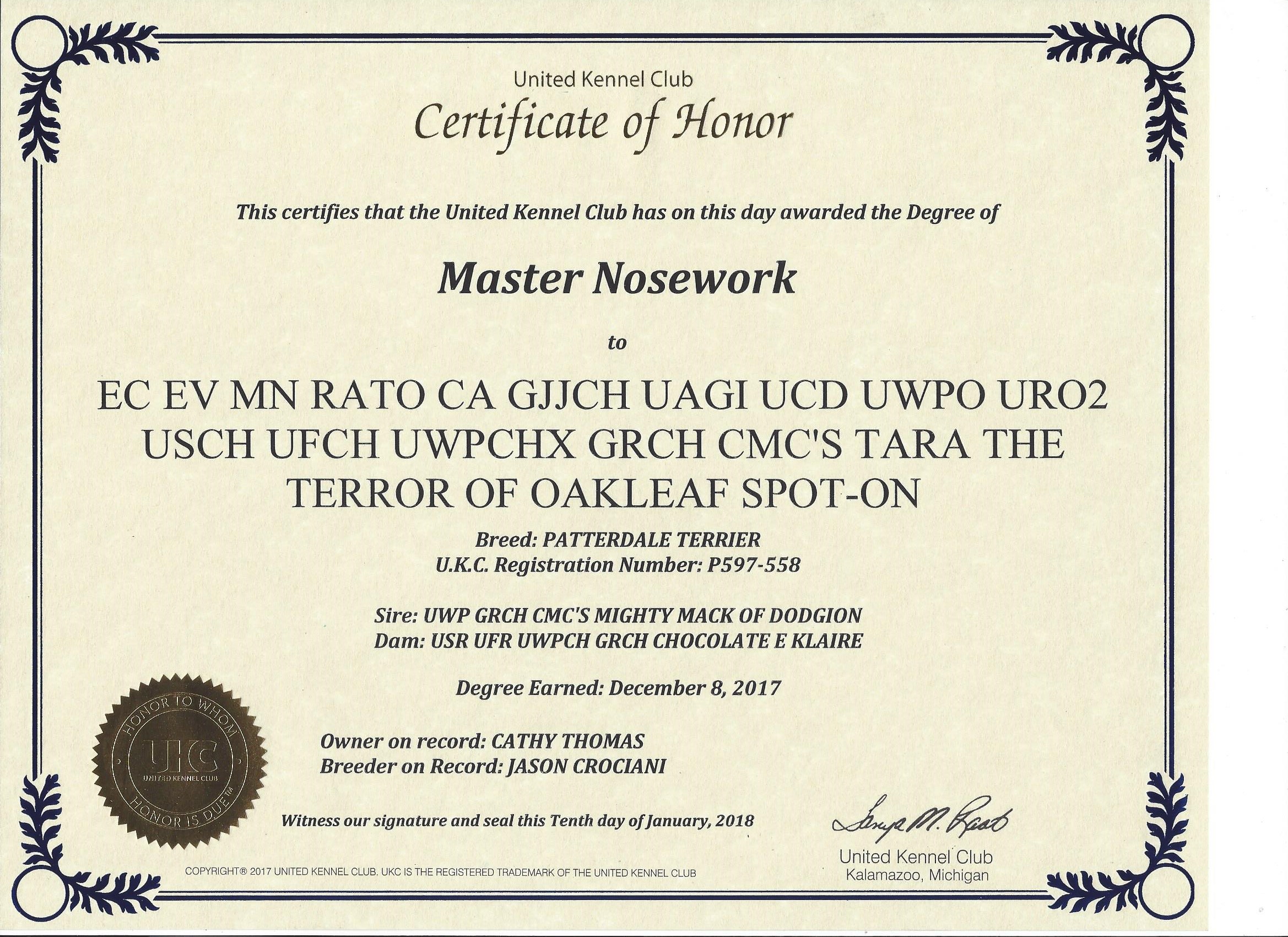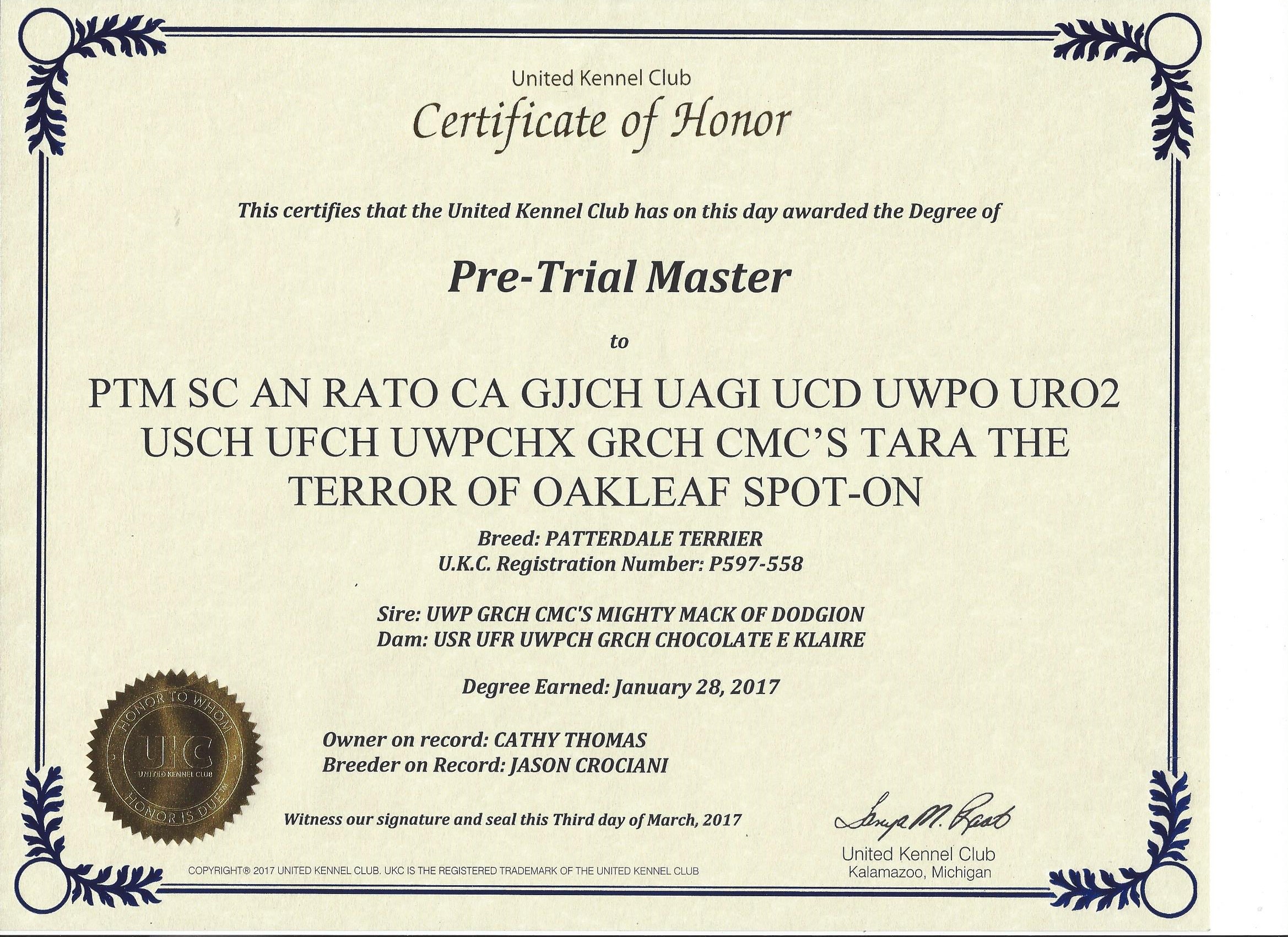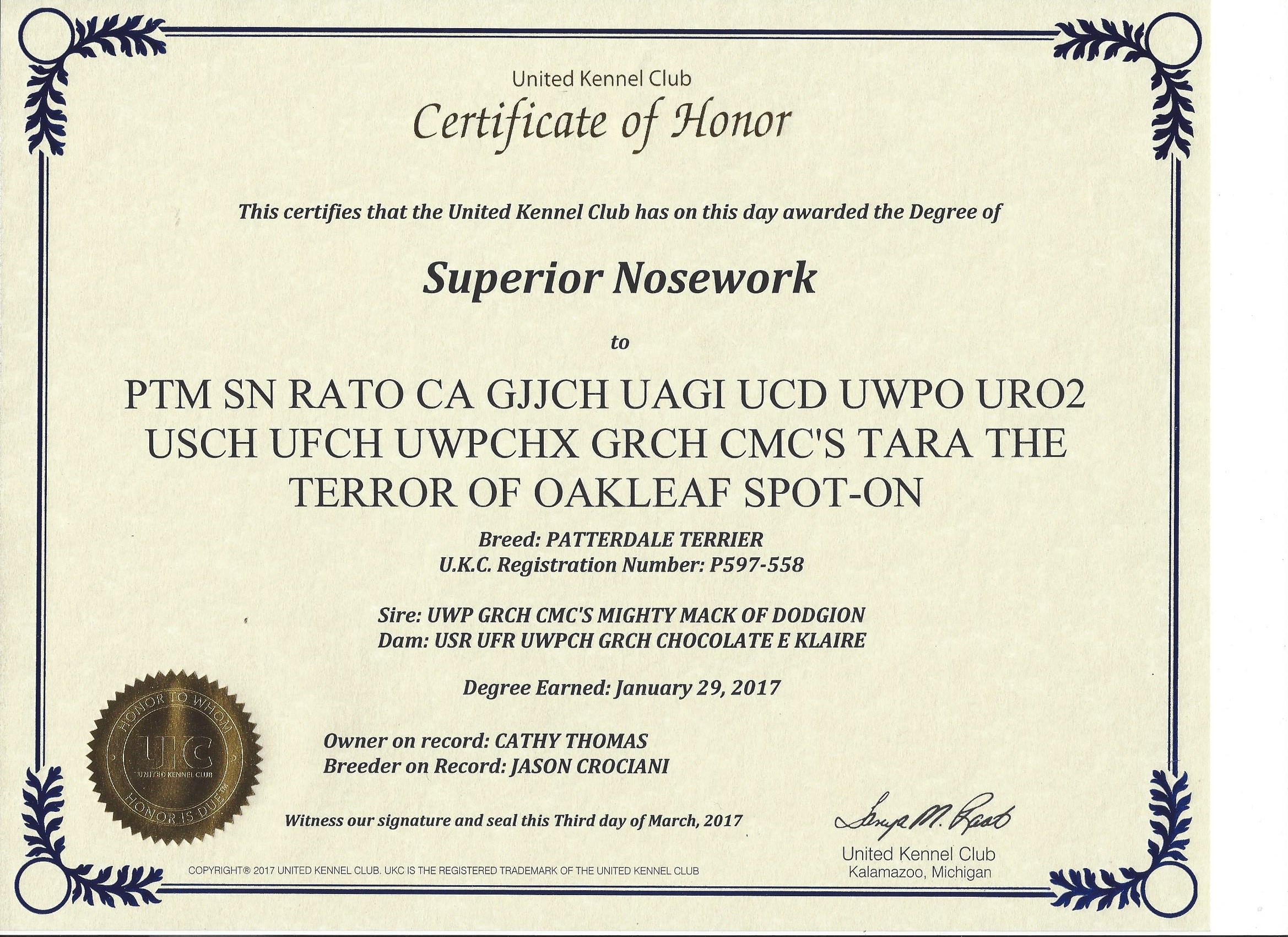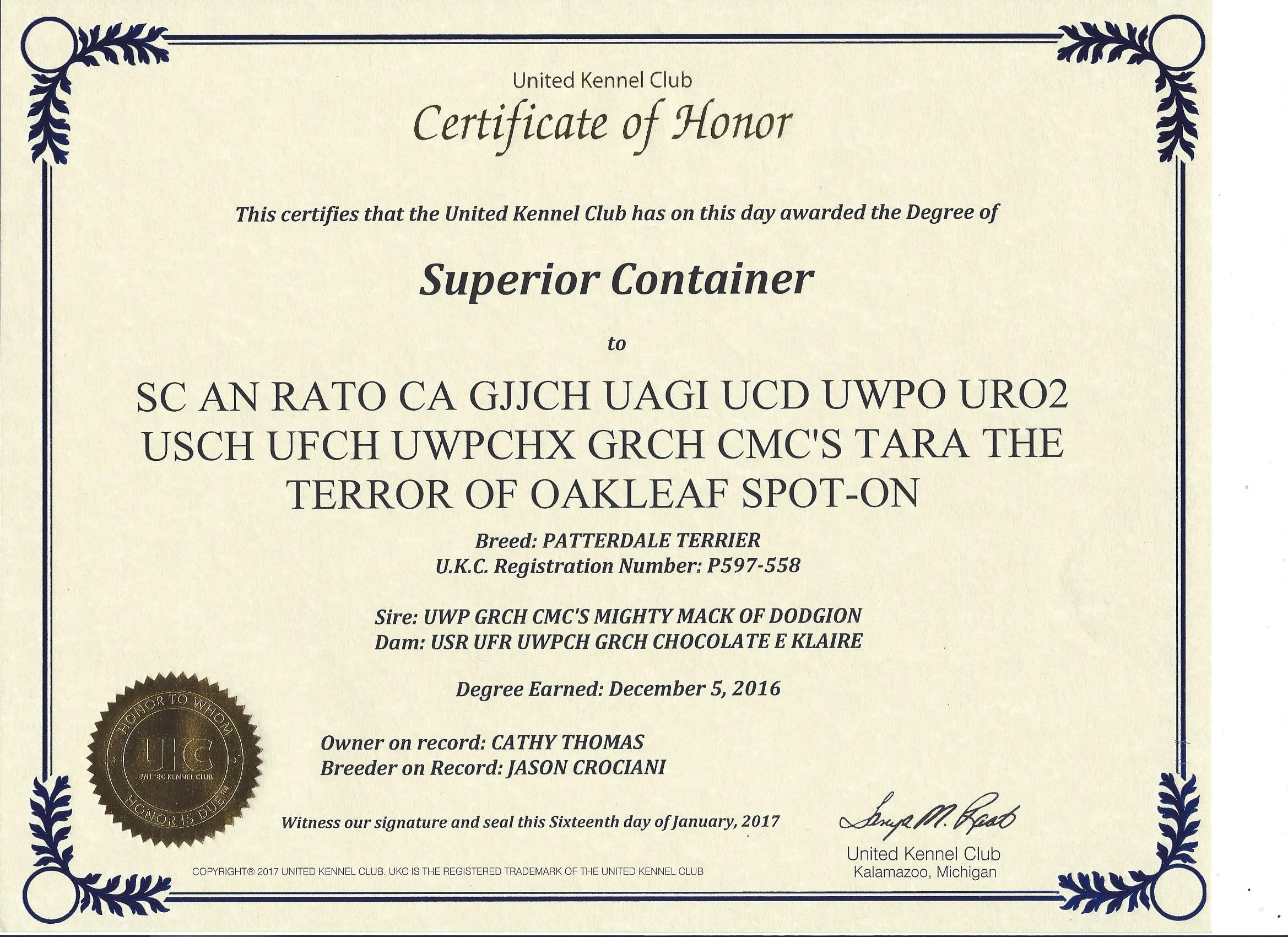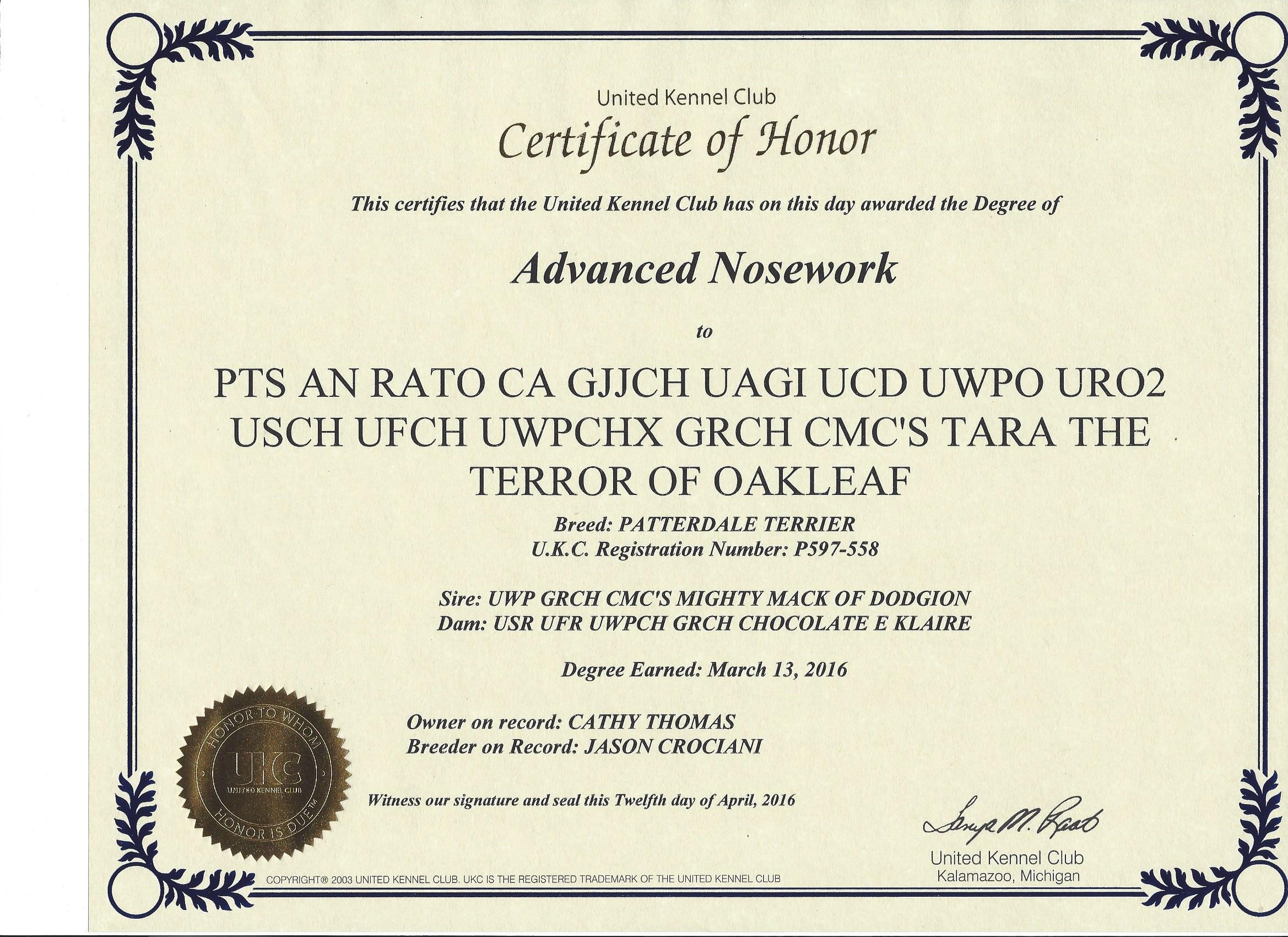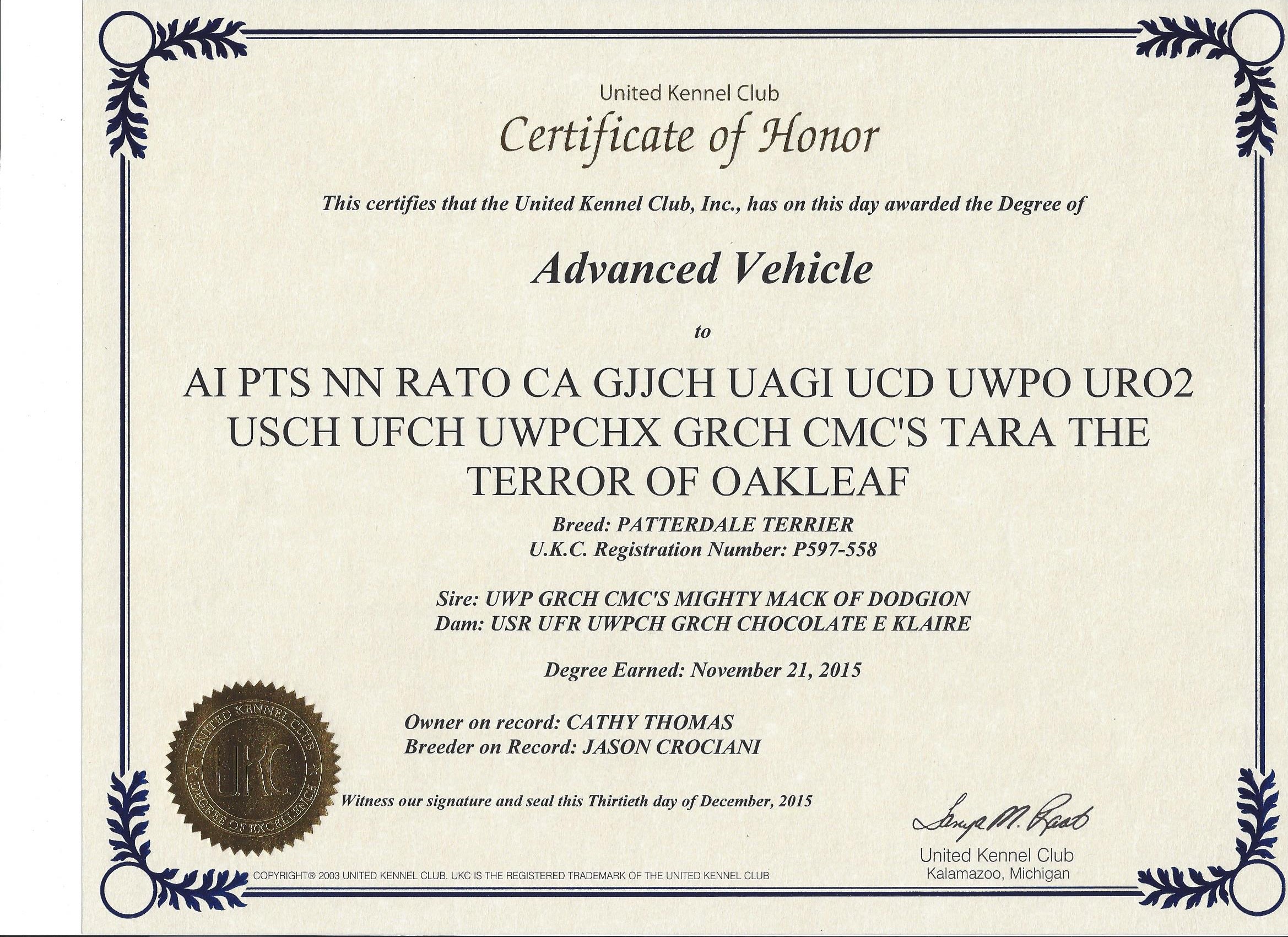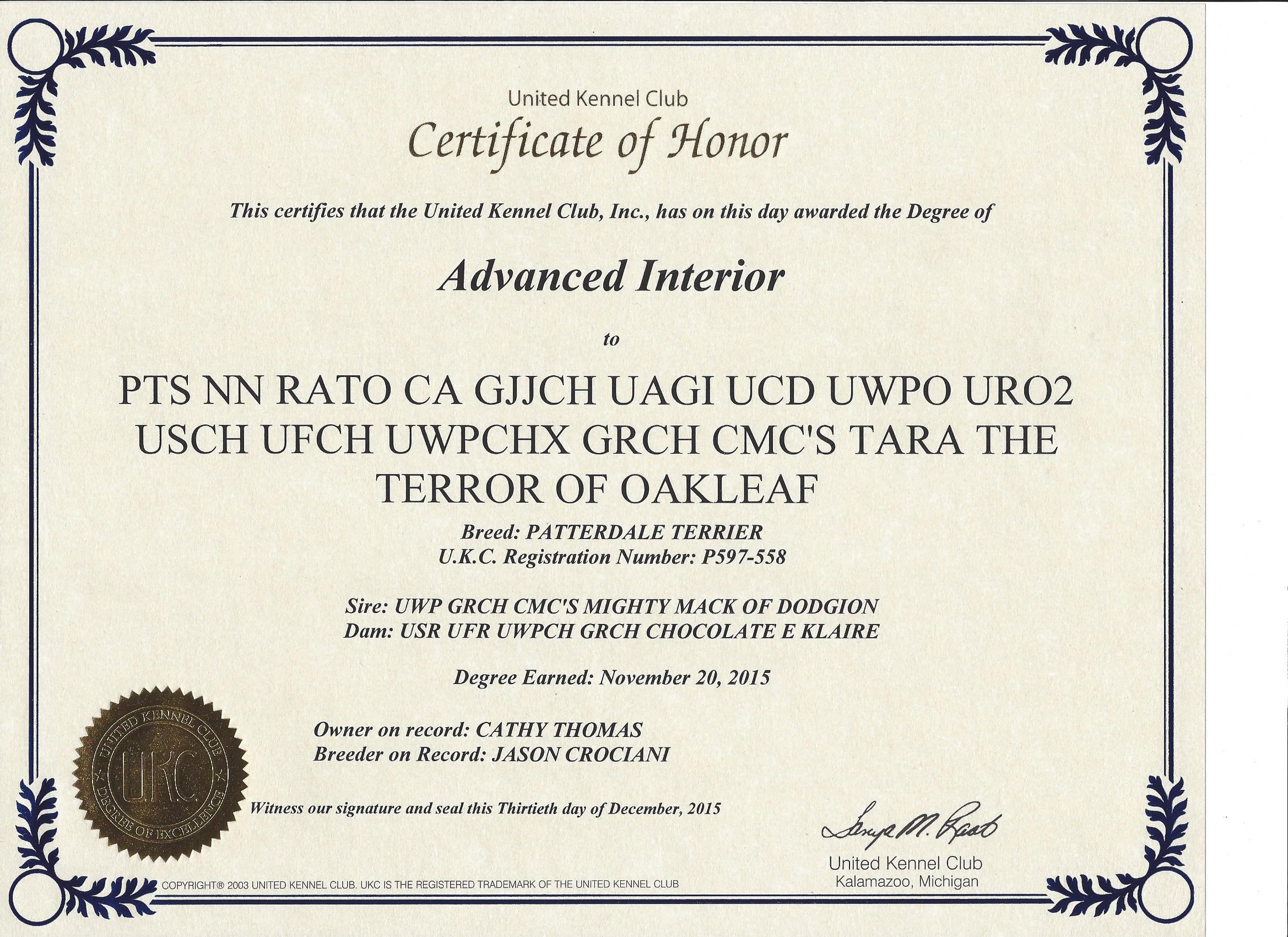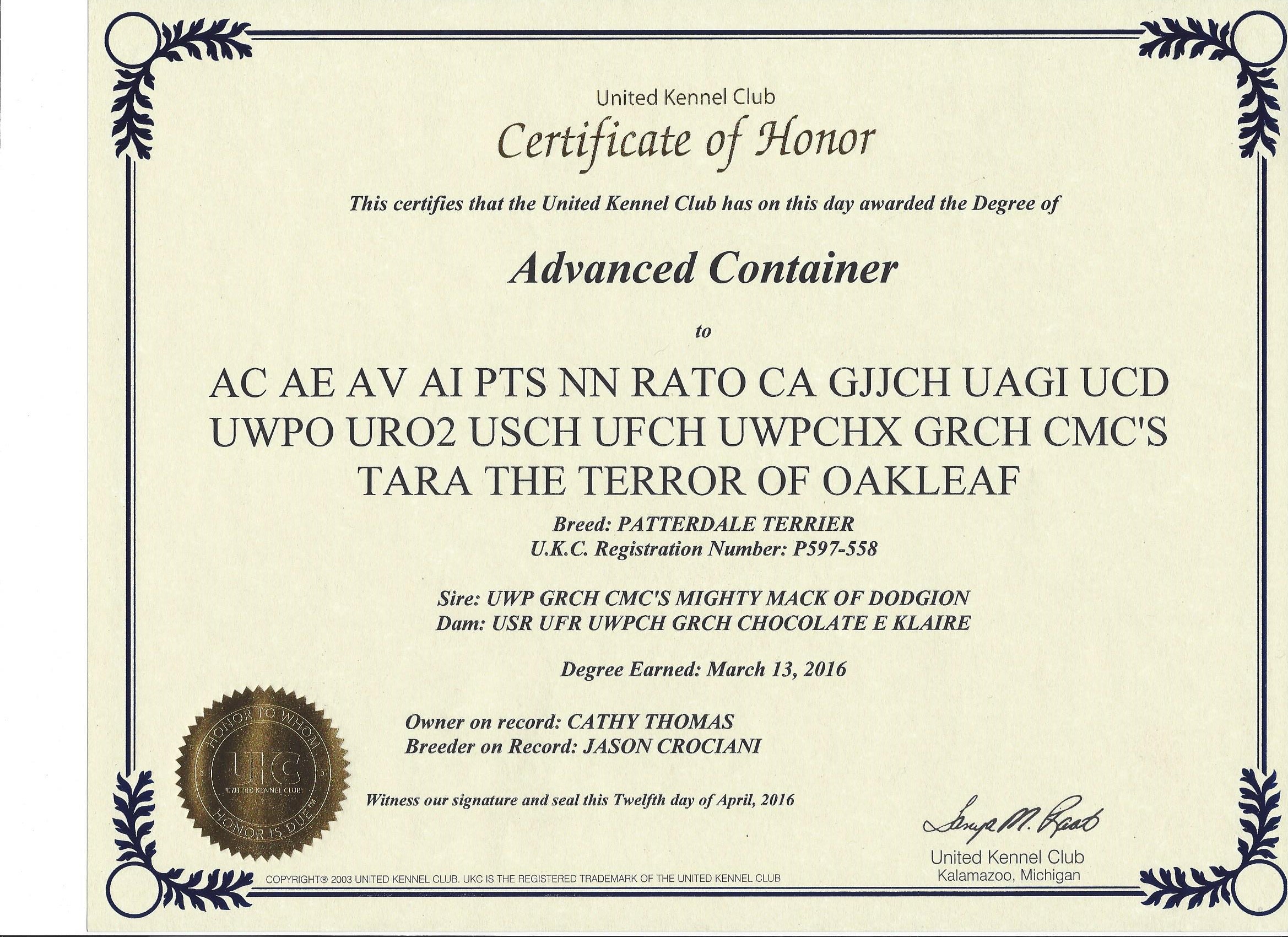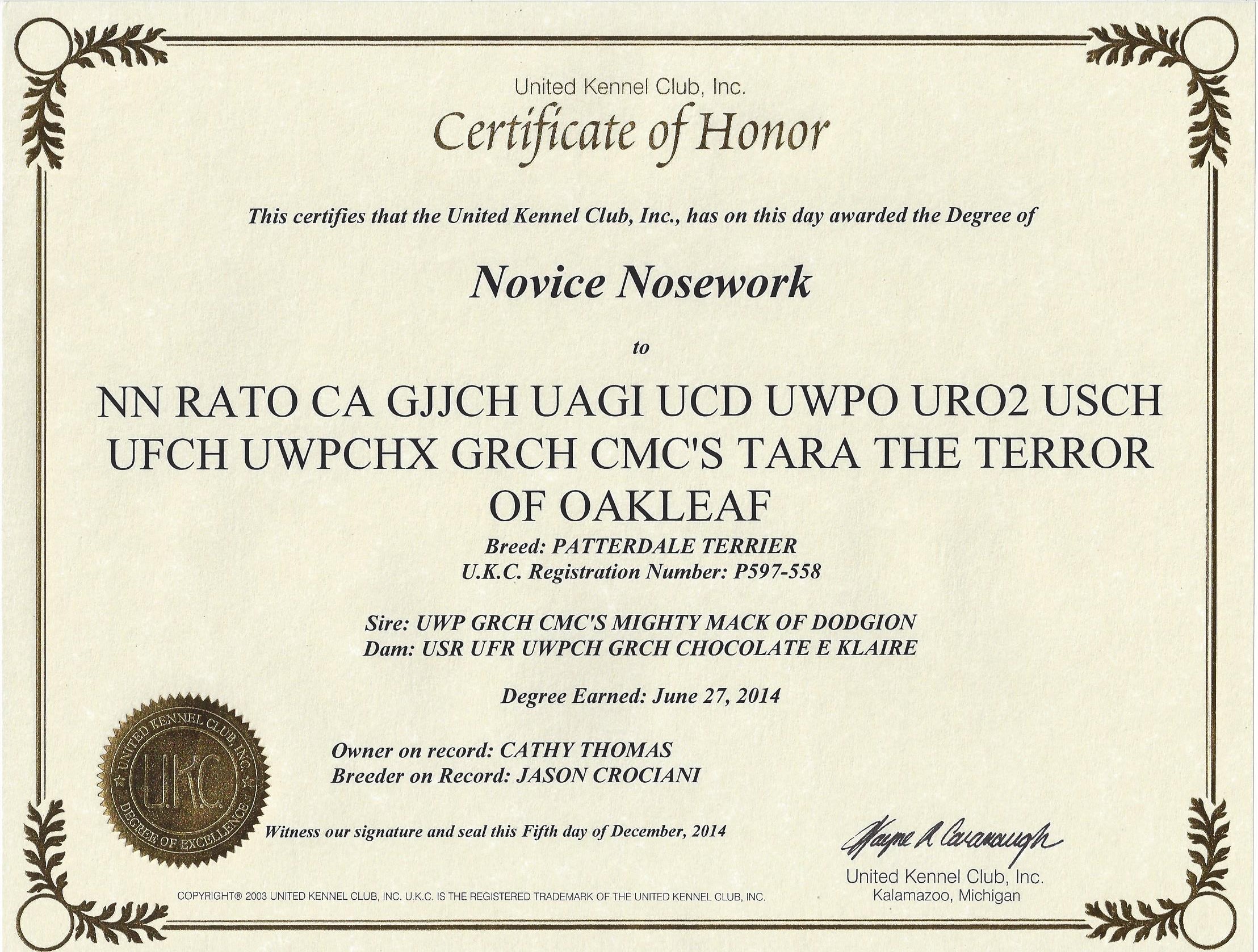 November 19-23, 2015 Took both Tara and Tovah to Hutto Texas to attend 8 UKC Nosework Trials......Tara completed her Pretrial PTN, PTA and PTS. She also completed her Advanced Interior, Advanced Exterior and Advanced Vehicles....missed one container....she received 4 first place, 2 second place and 1 forth place....very proud of her!!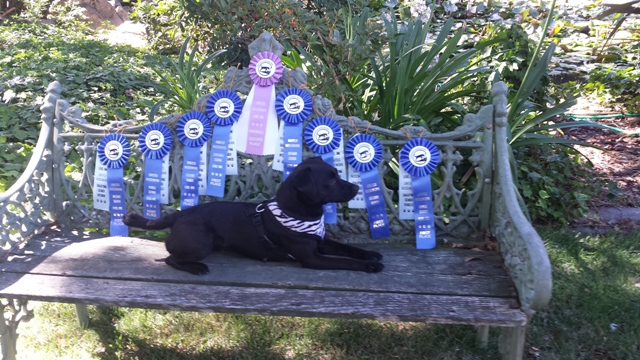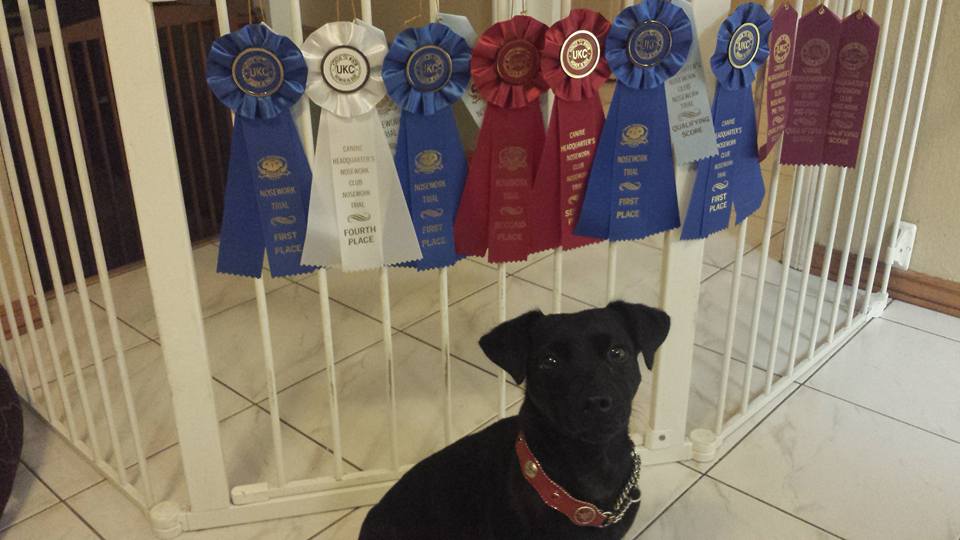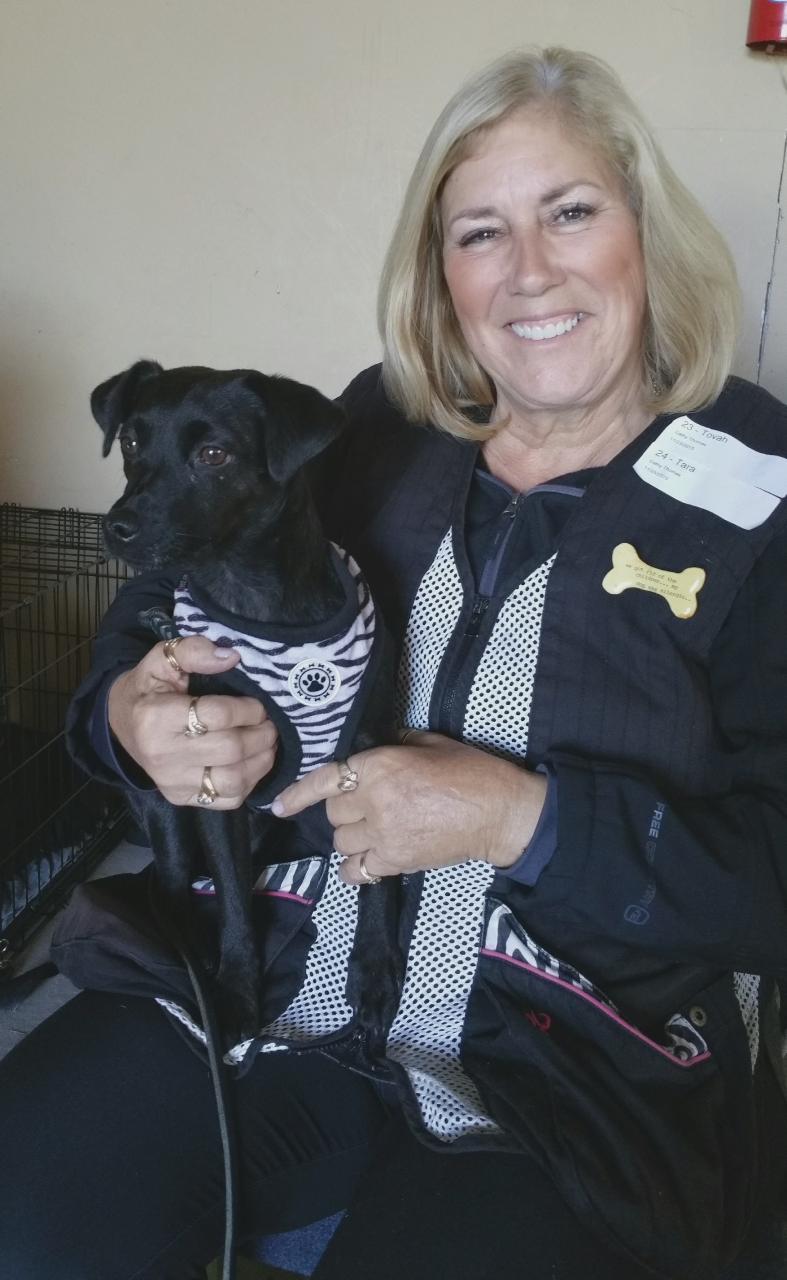 Patterdale Club of America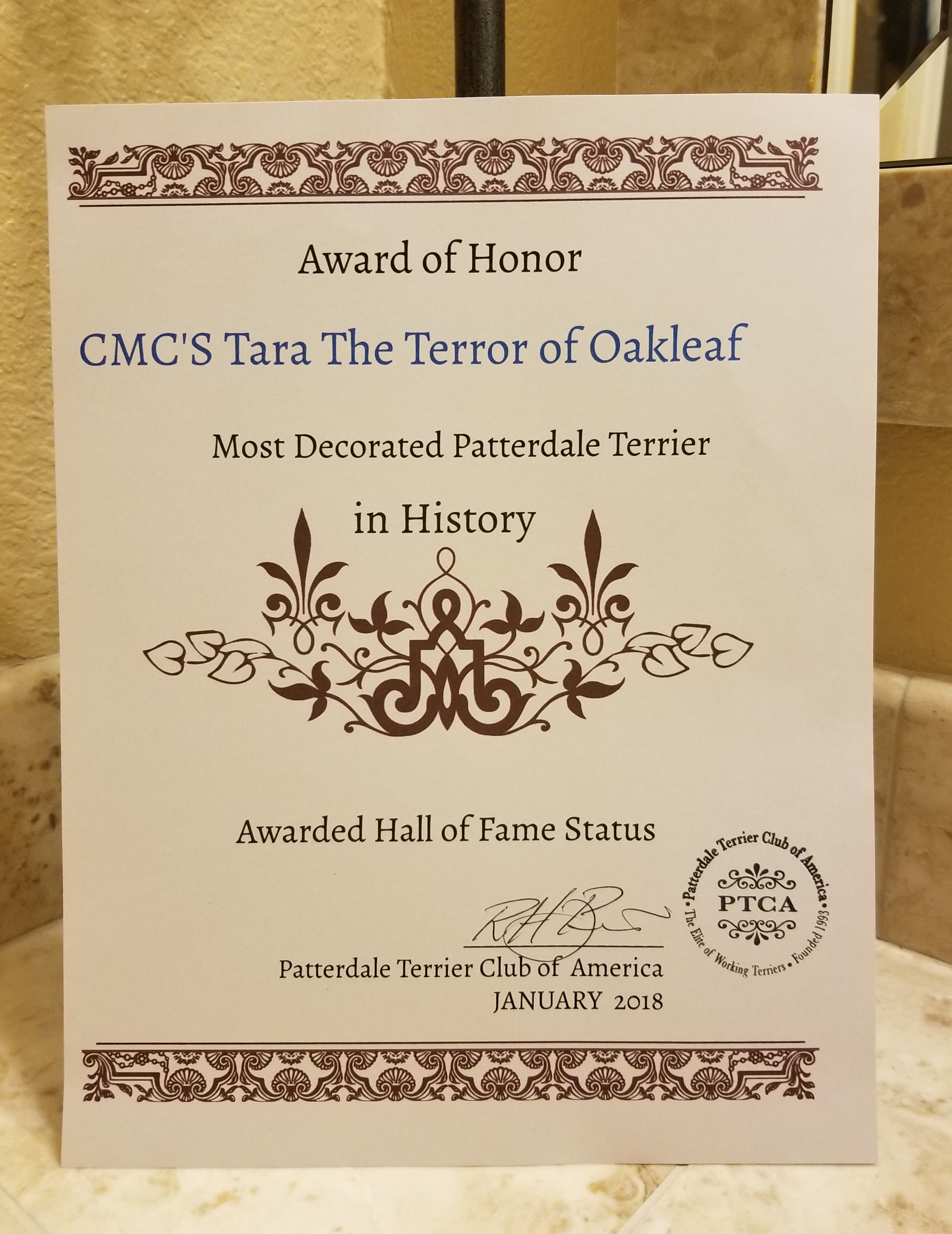 California Classic in Bakersfield Jan 12-14, 2017
Took Tara, Tazzie and Tsunami to California Classic UKC event in Bakersfield....Tara won 3 Best of Breed out of 6 shows (unfortunately as I was hoping daughters and son Carter would pick up points!) and she won all her racing events...she had a blast!!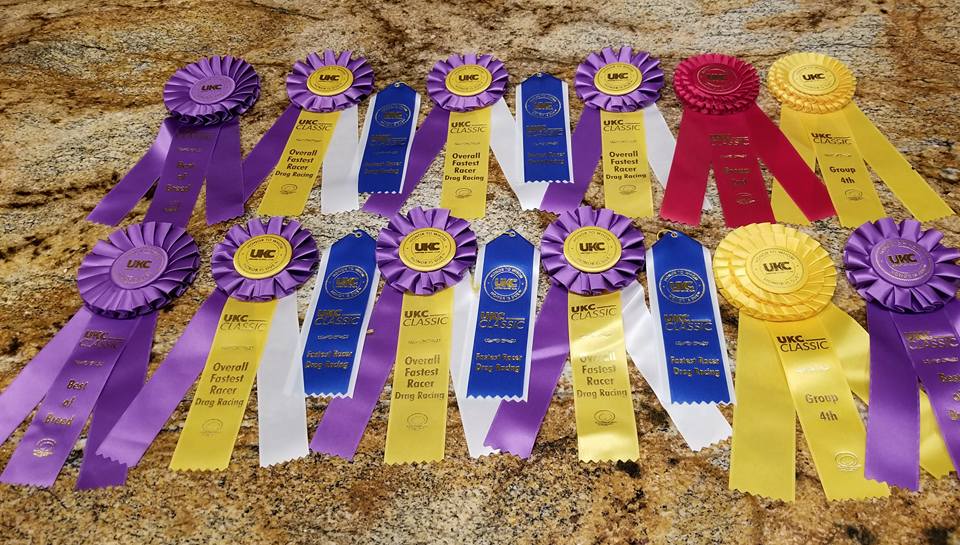 ALL AROUND TERRIER EVENTS
NASDA
(NORTH AMERICAN SPORT DOG ASSOCIATION)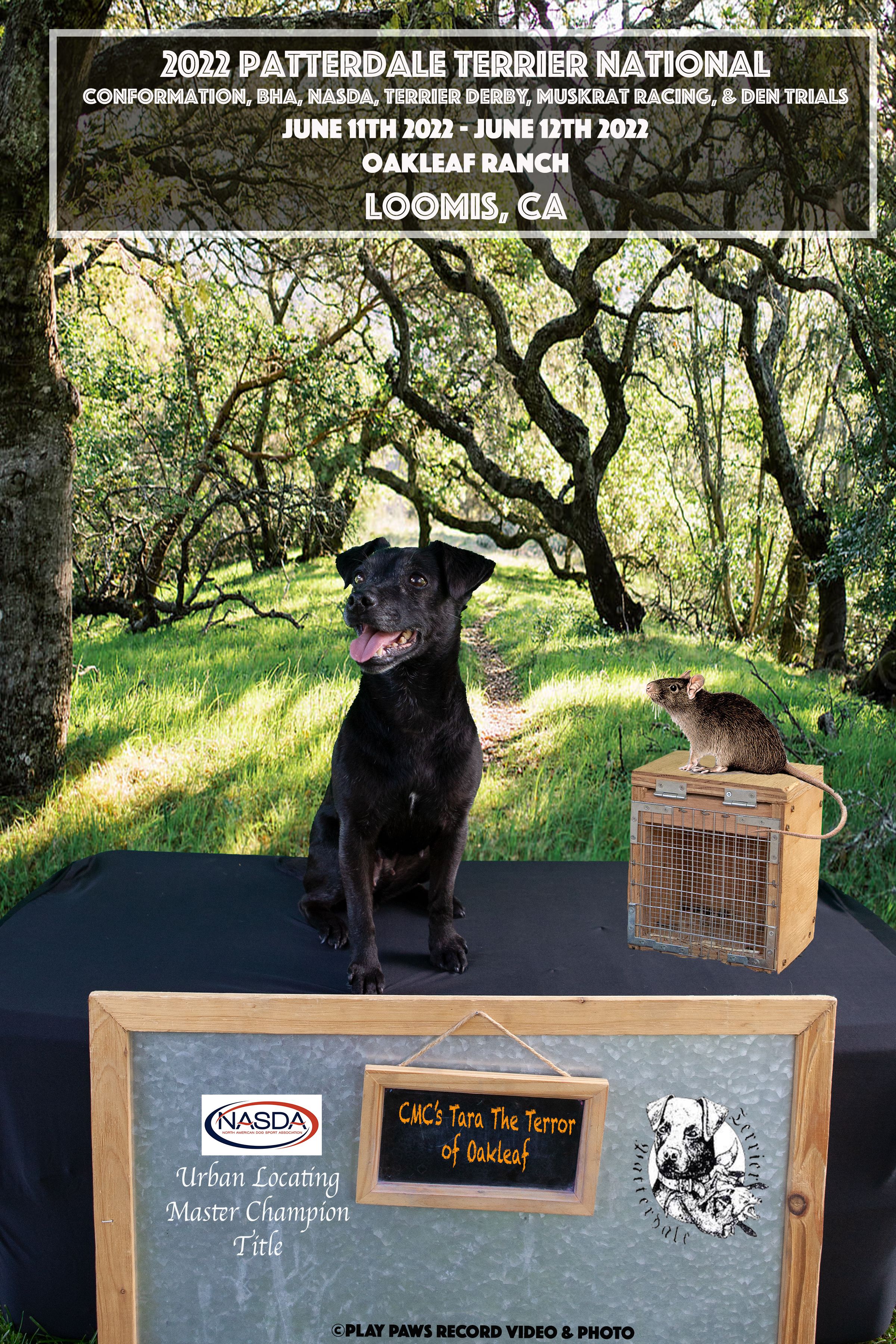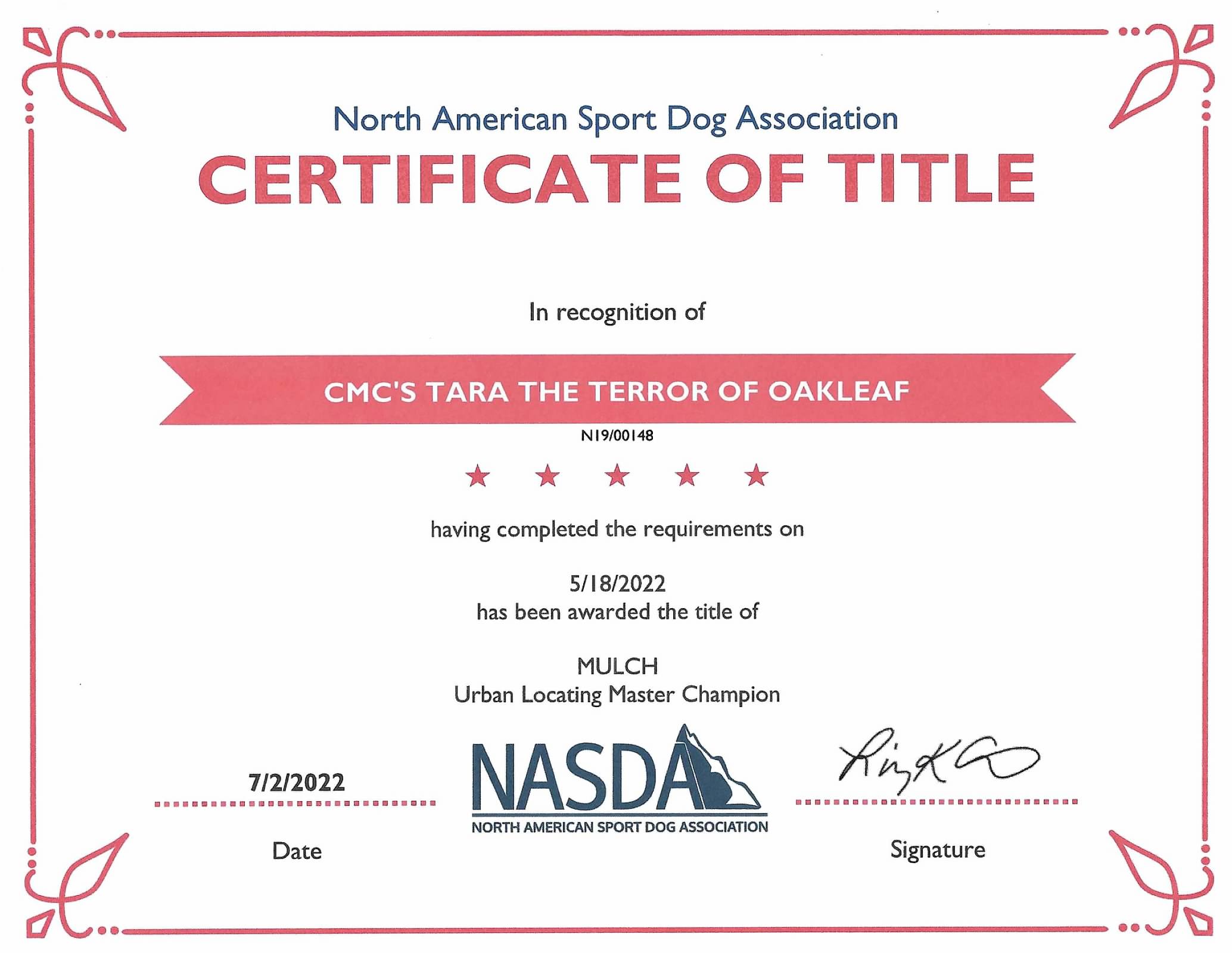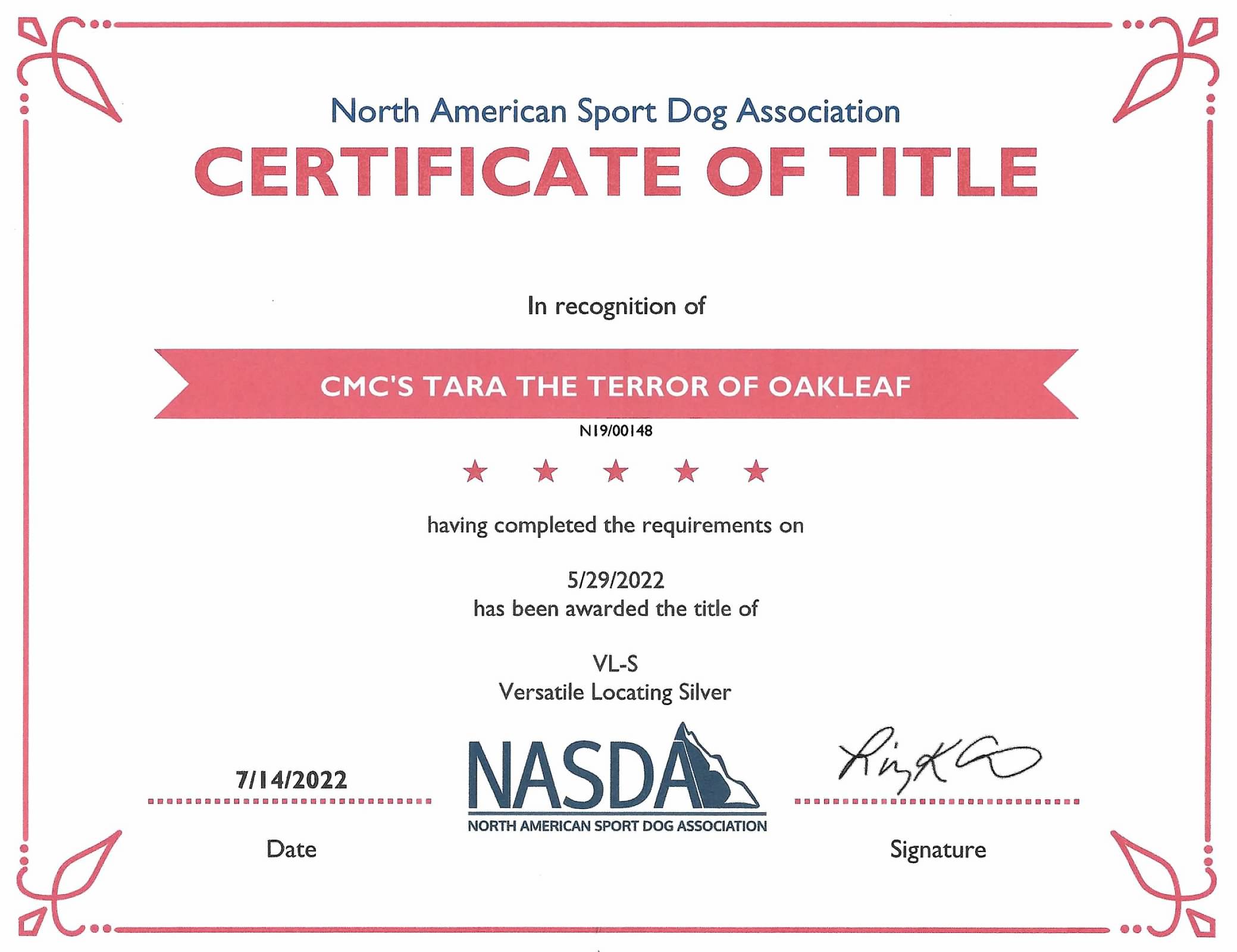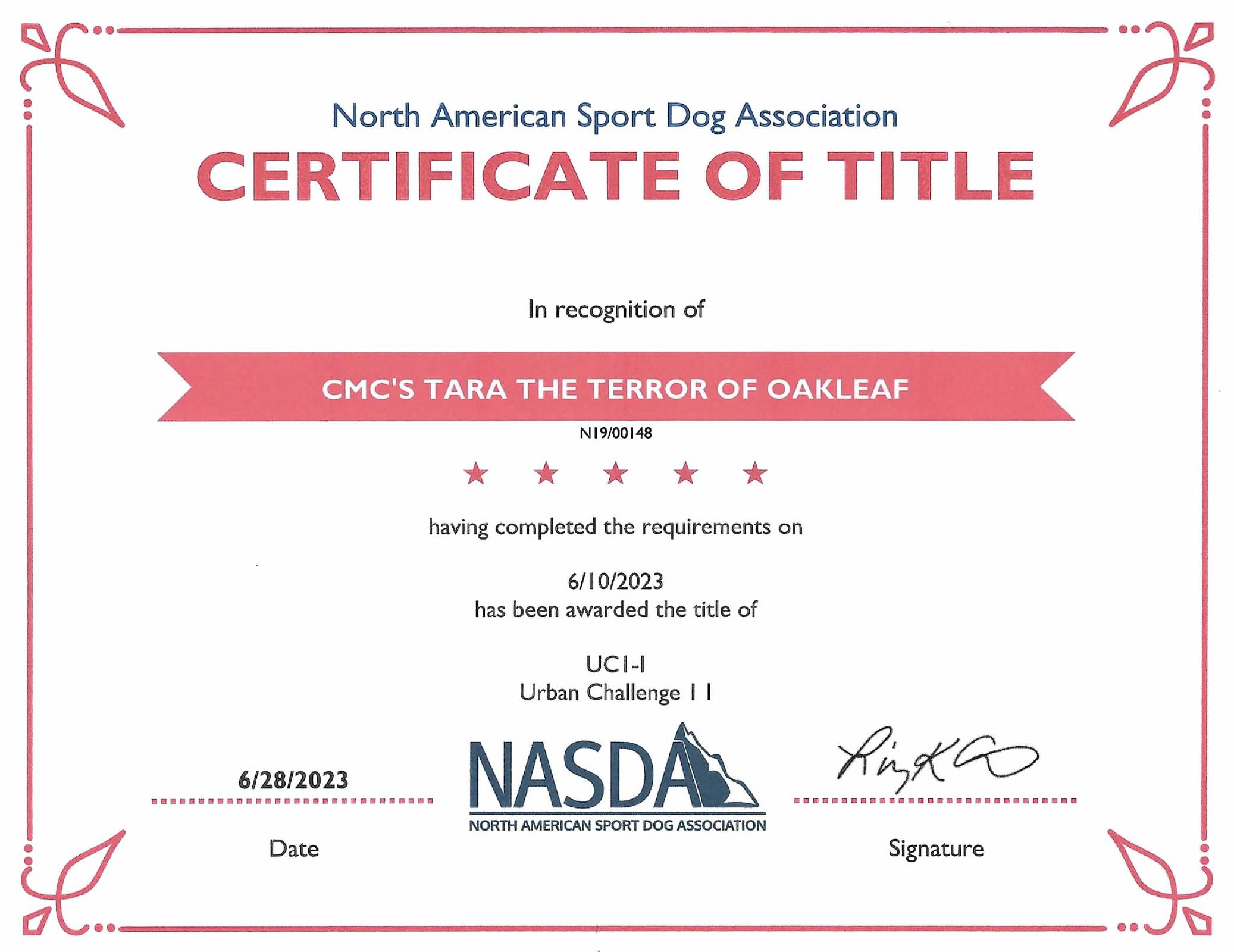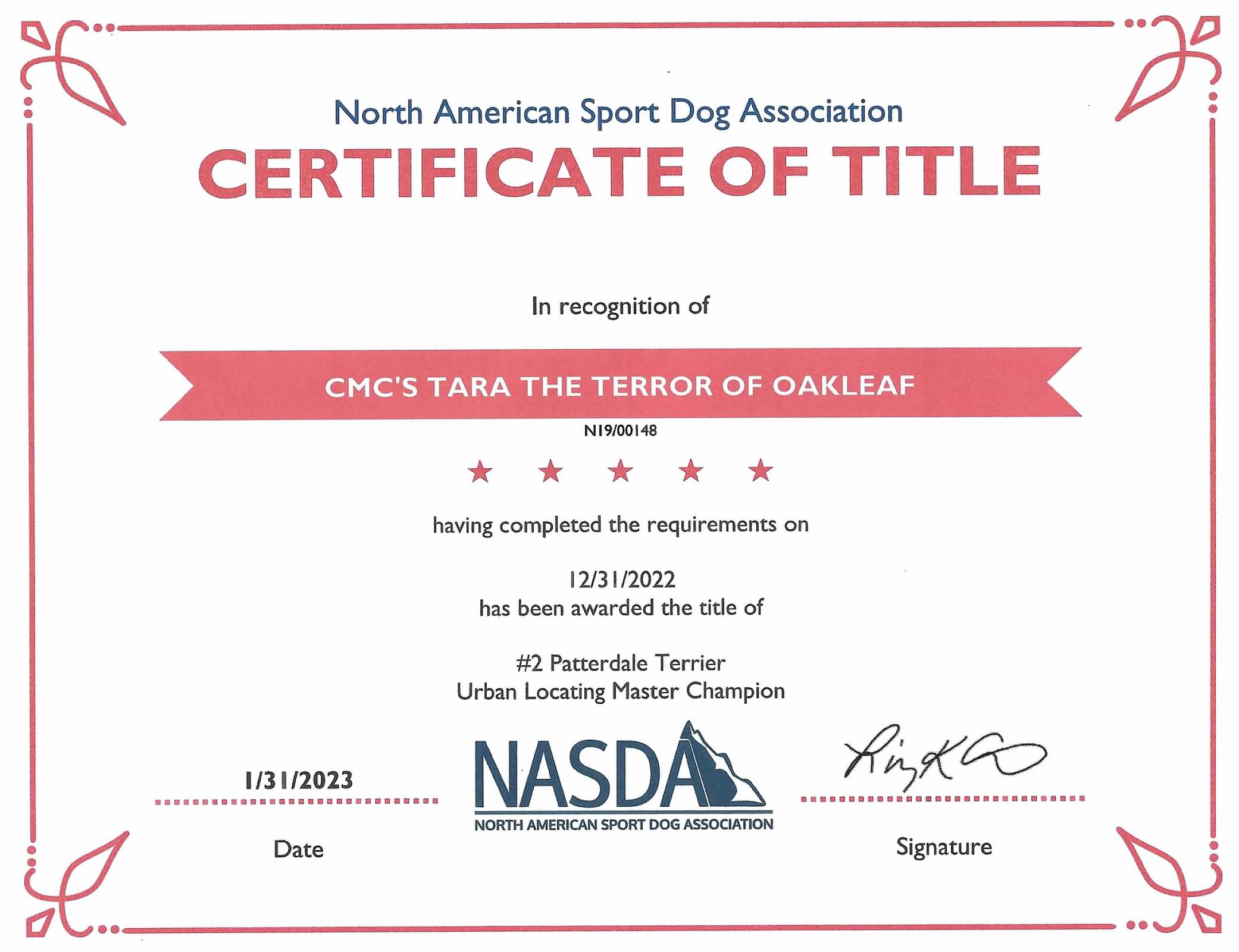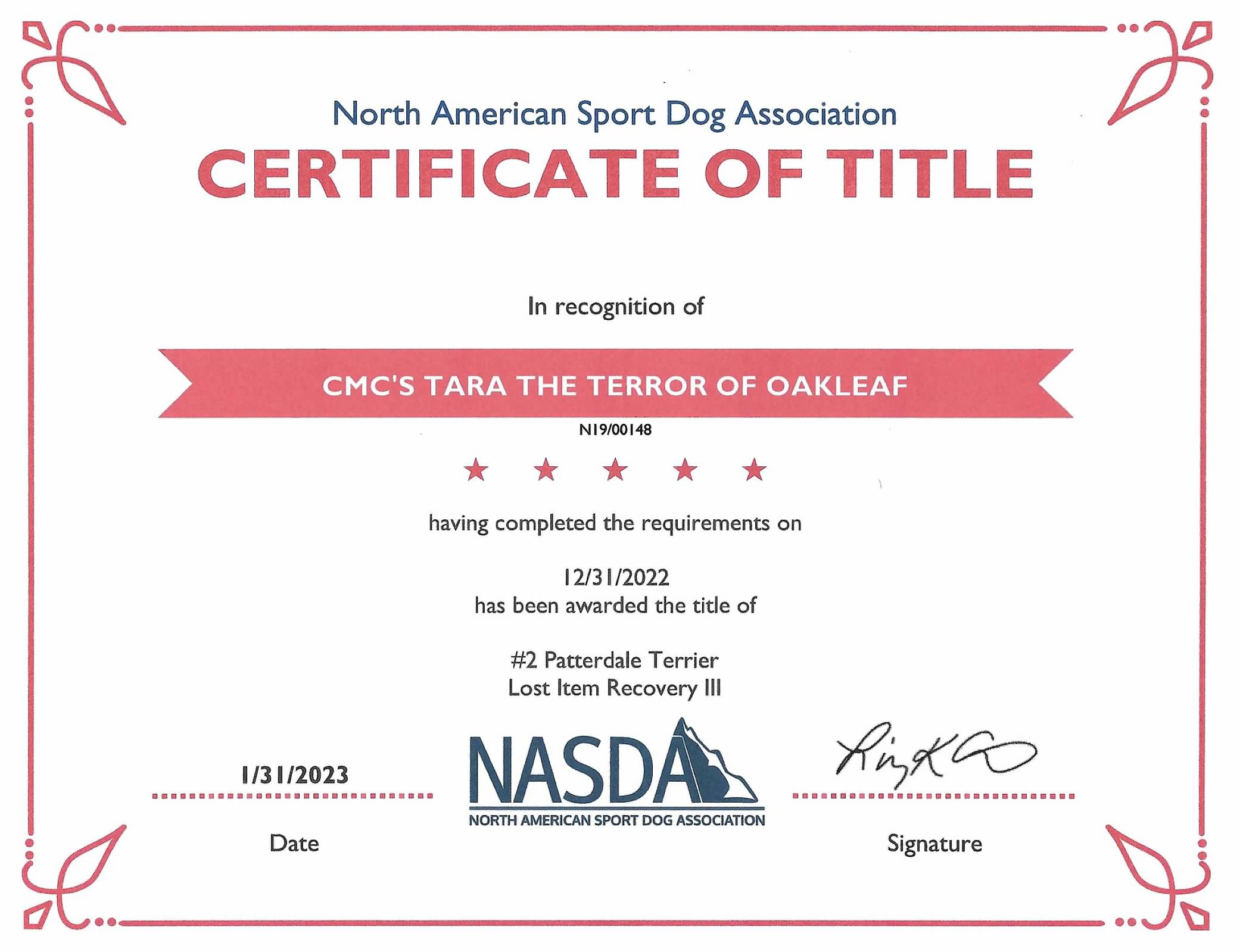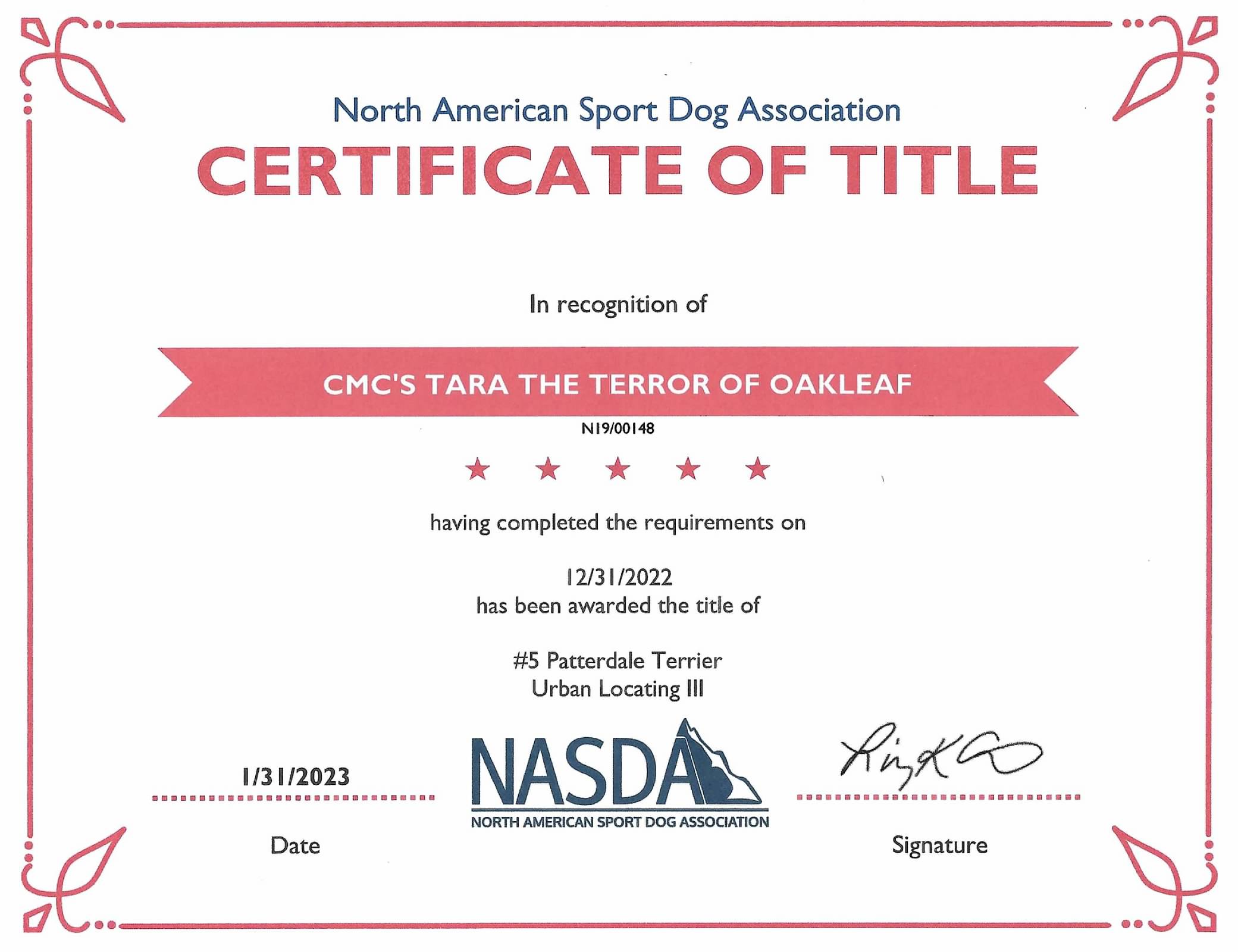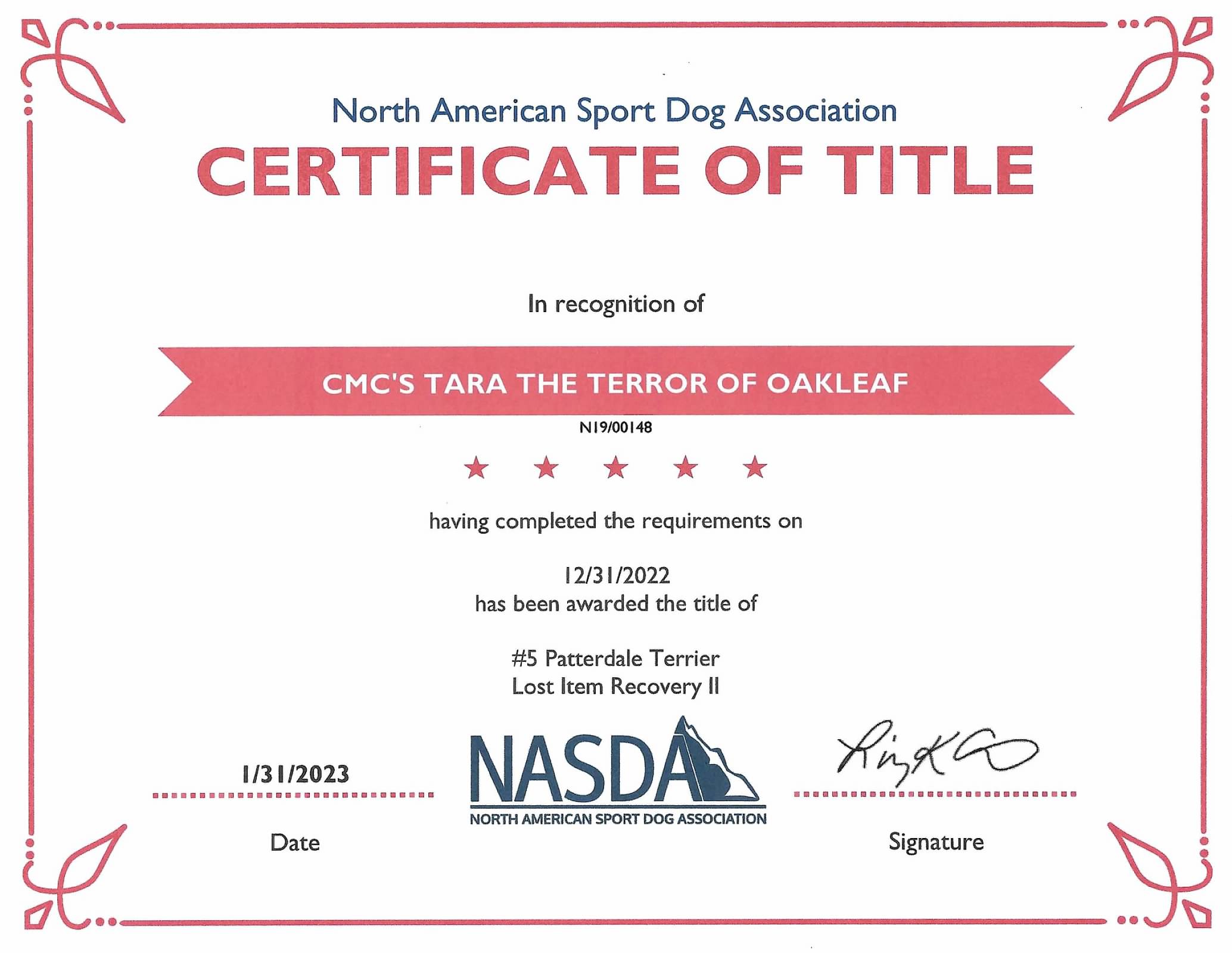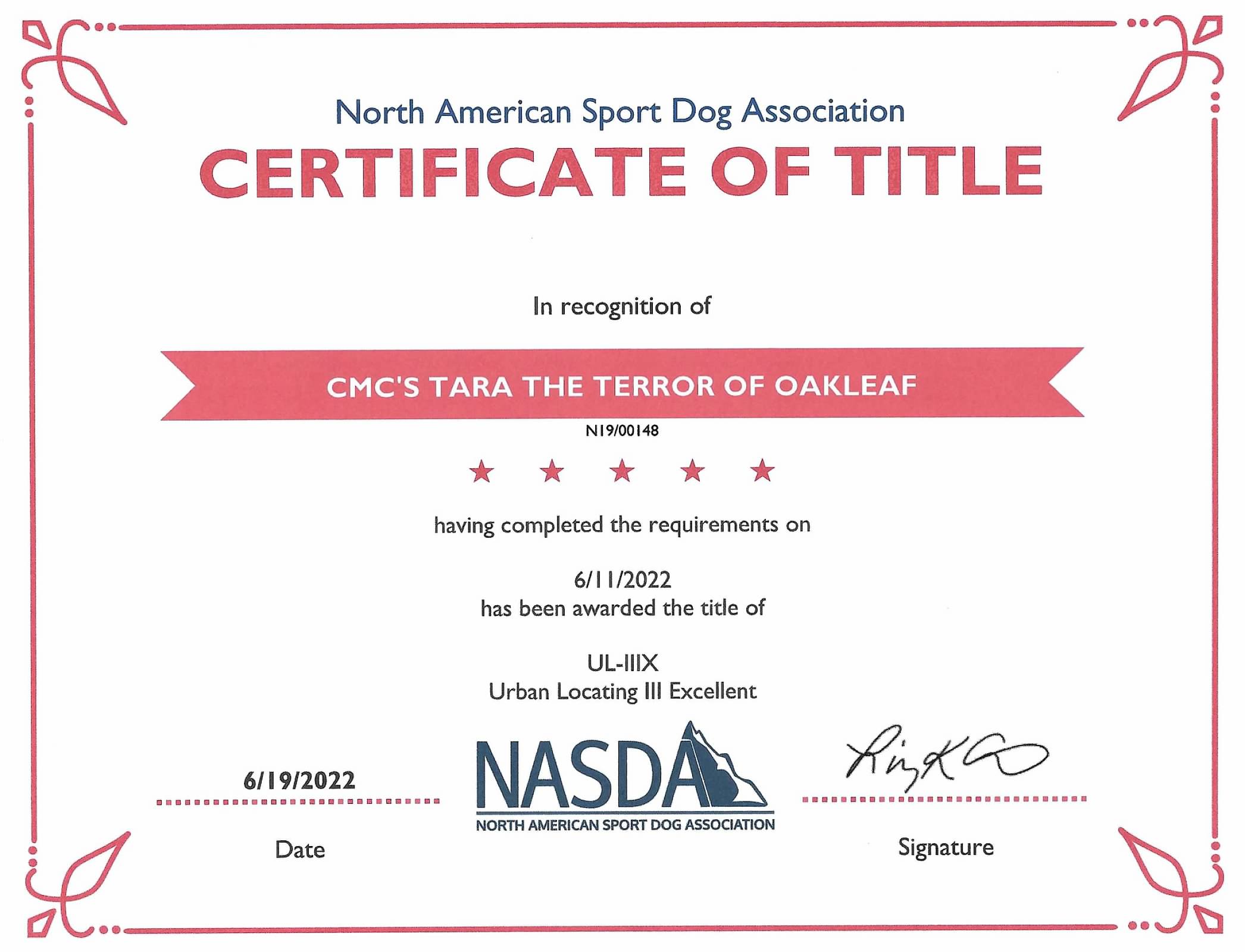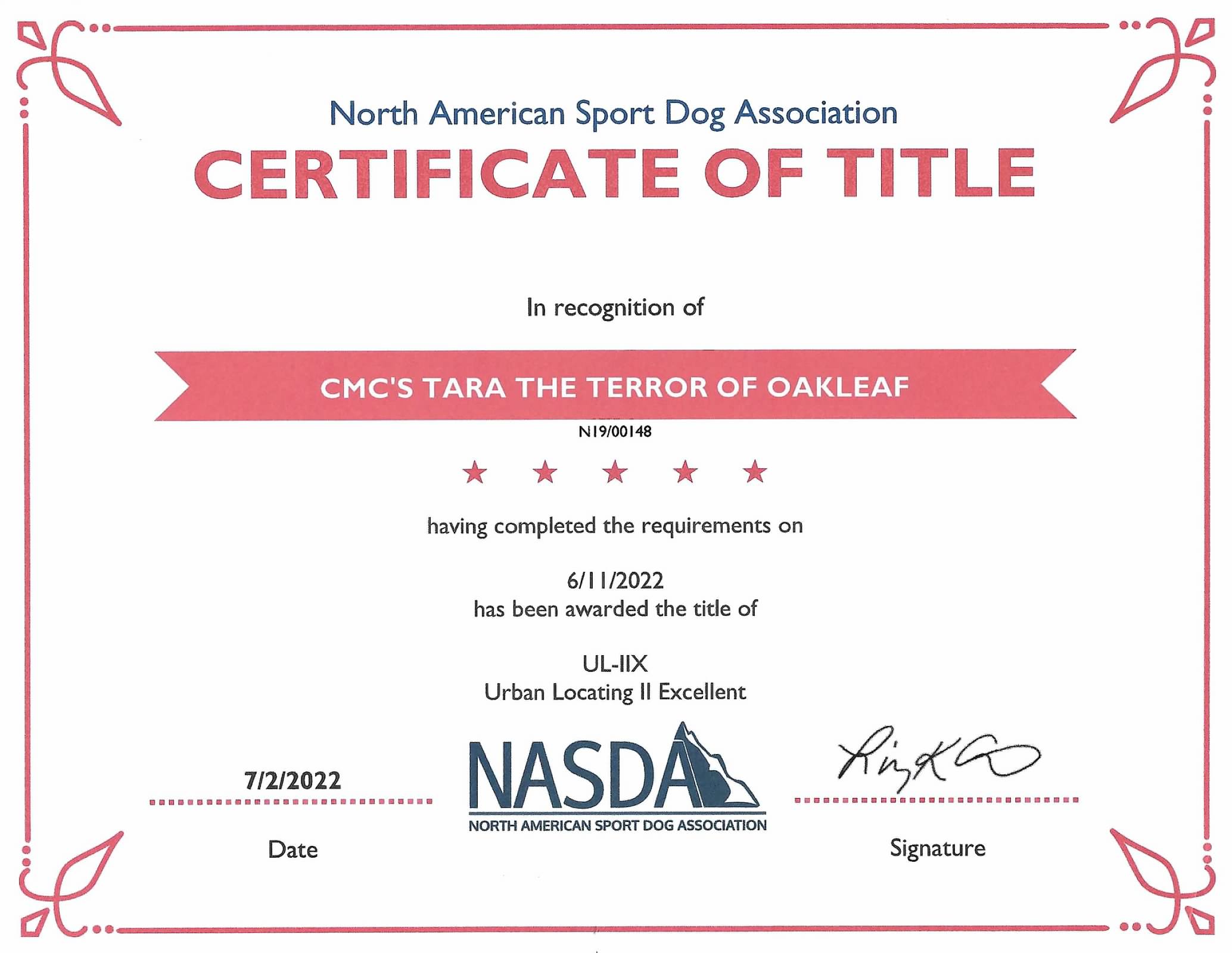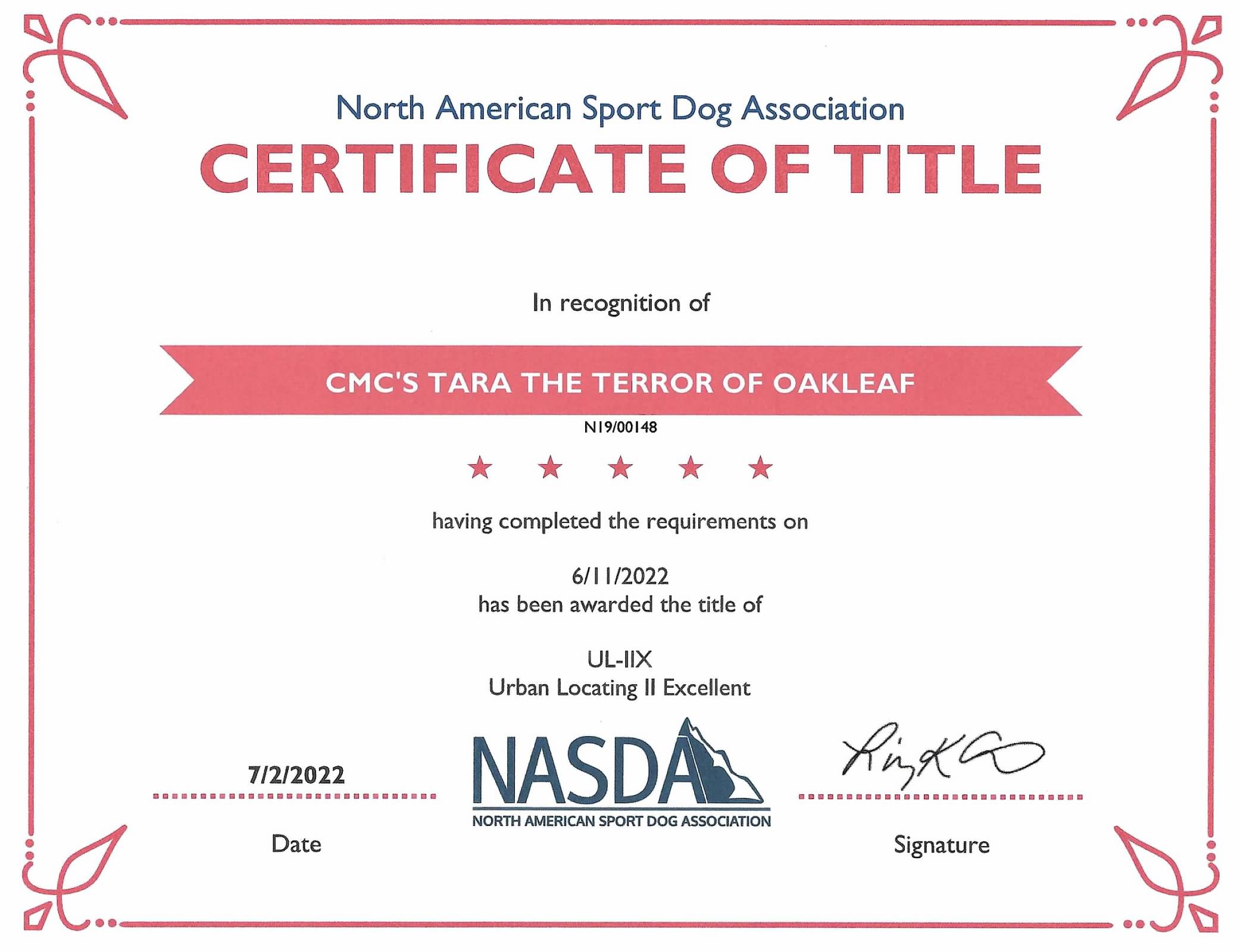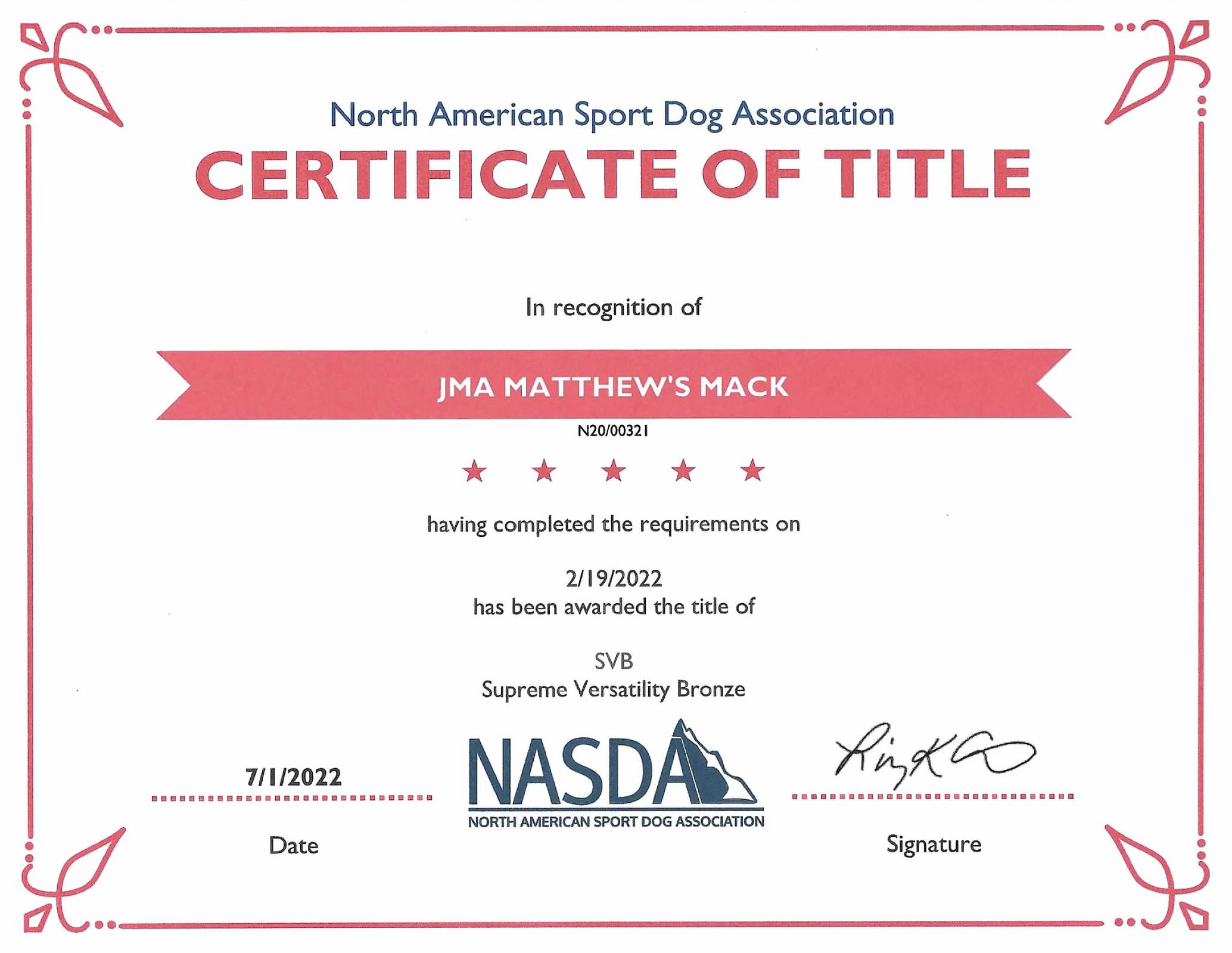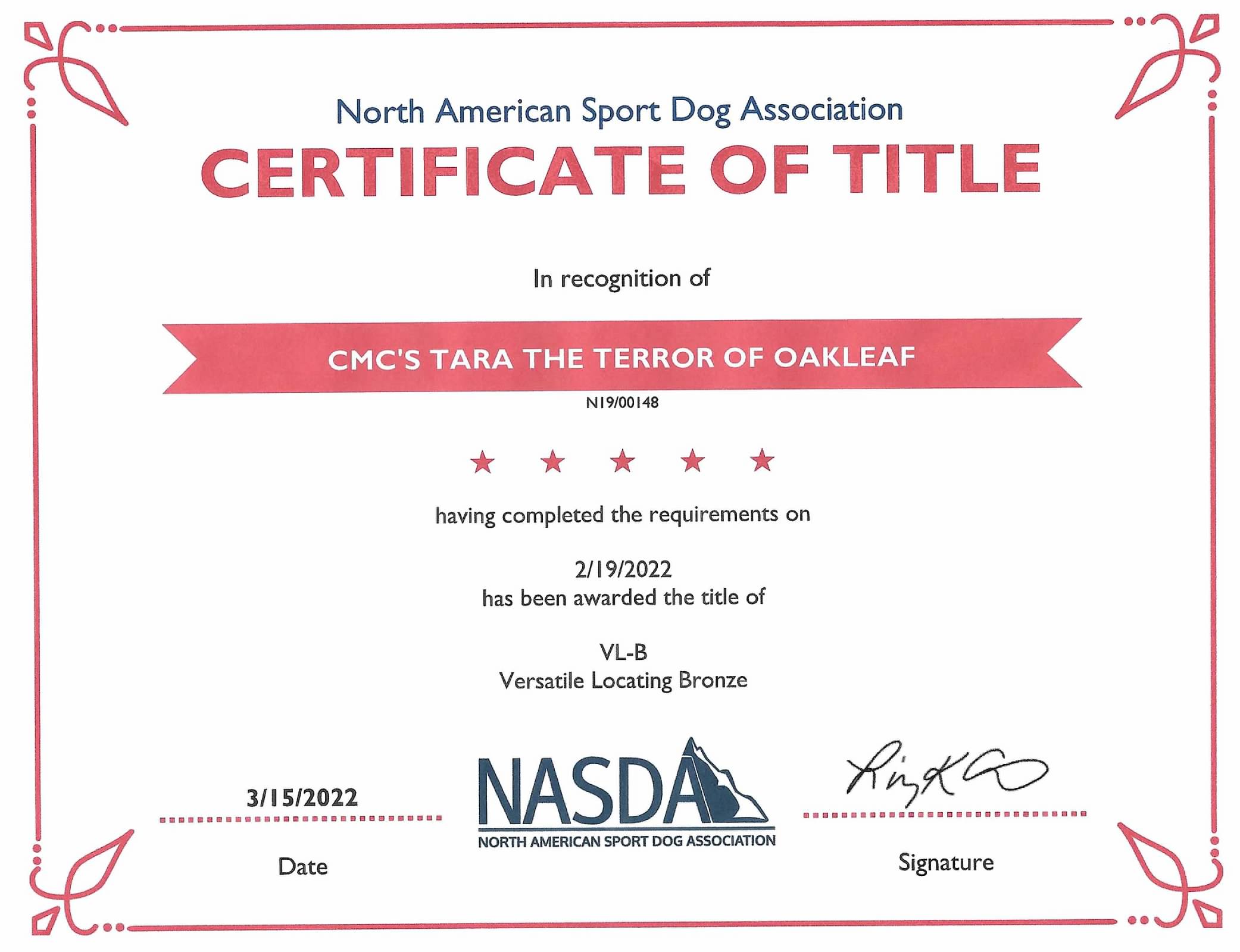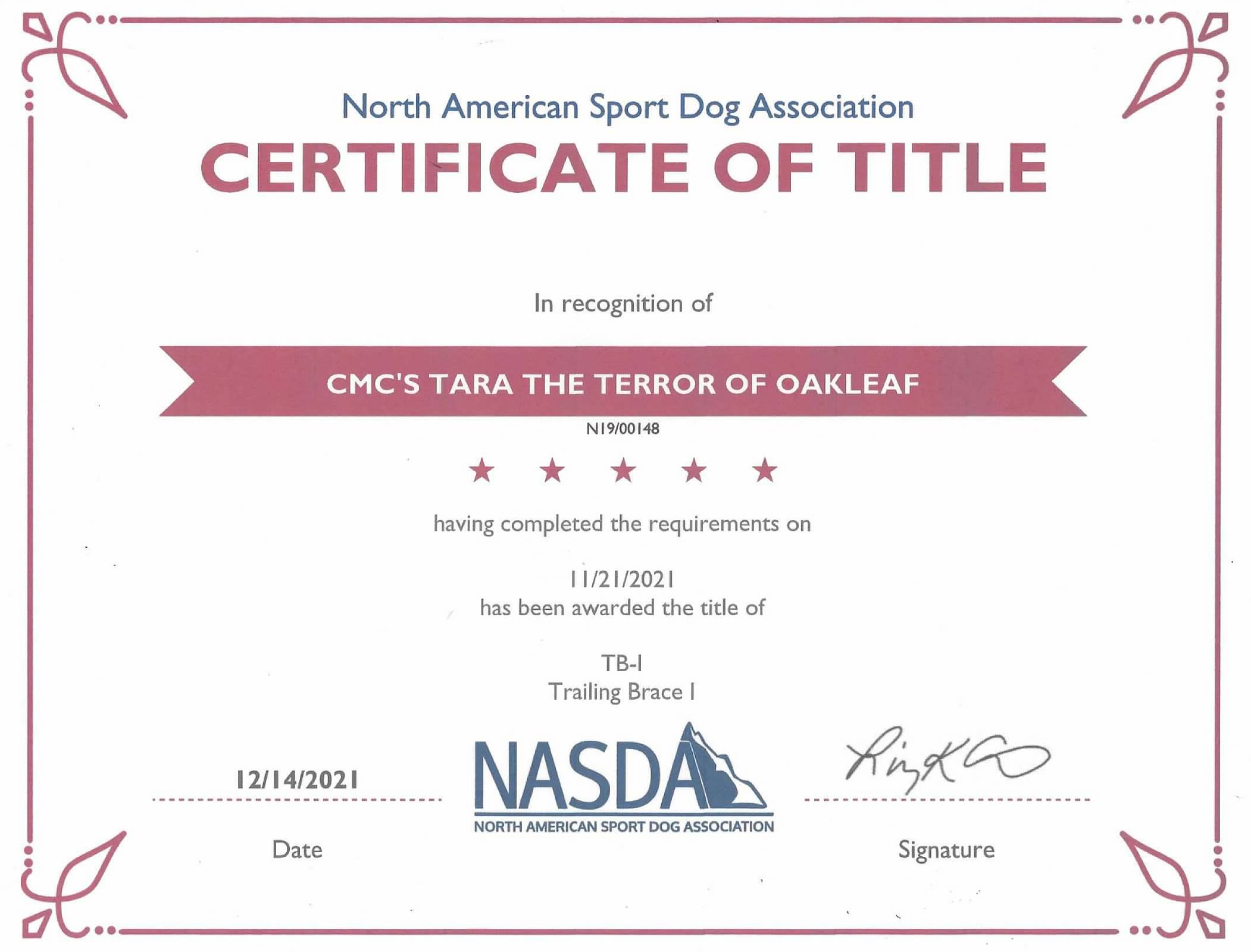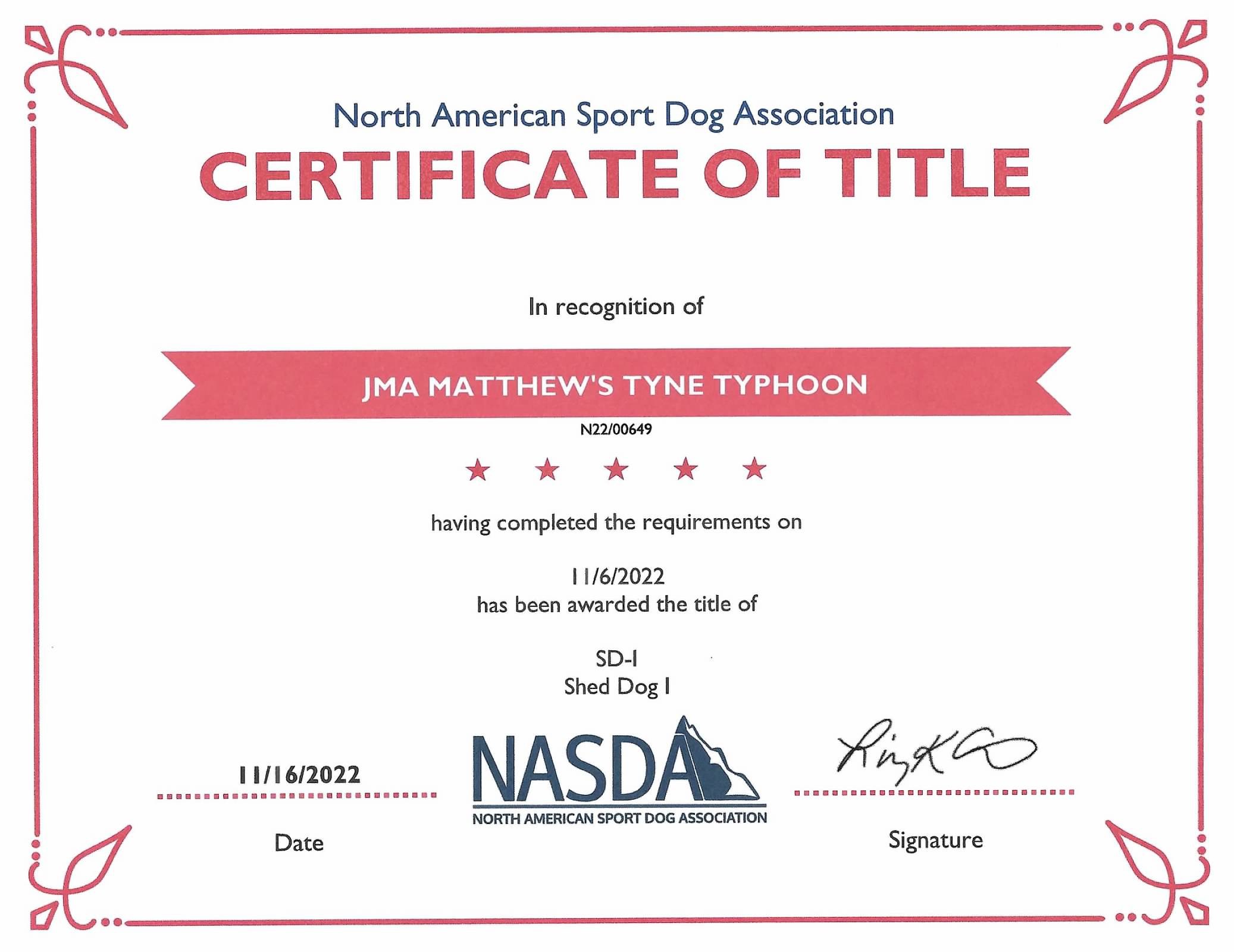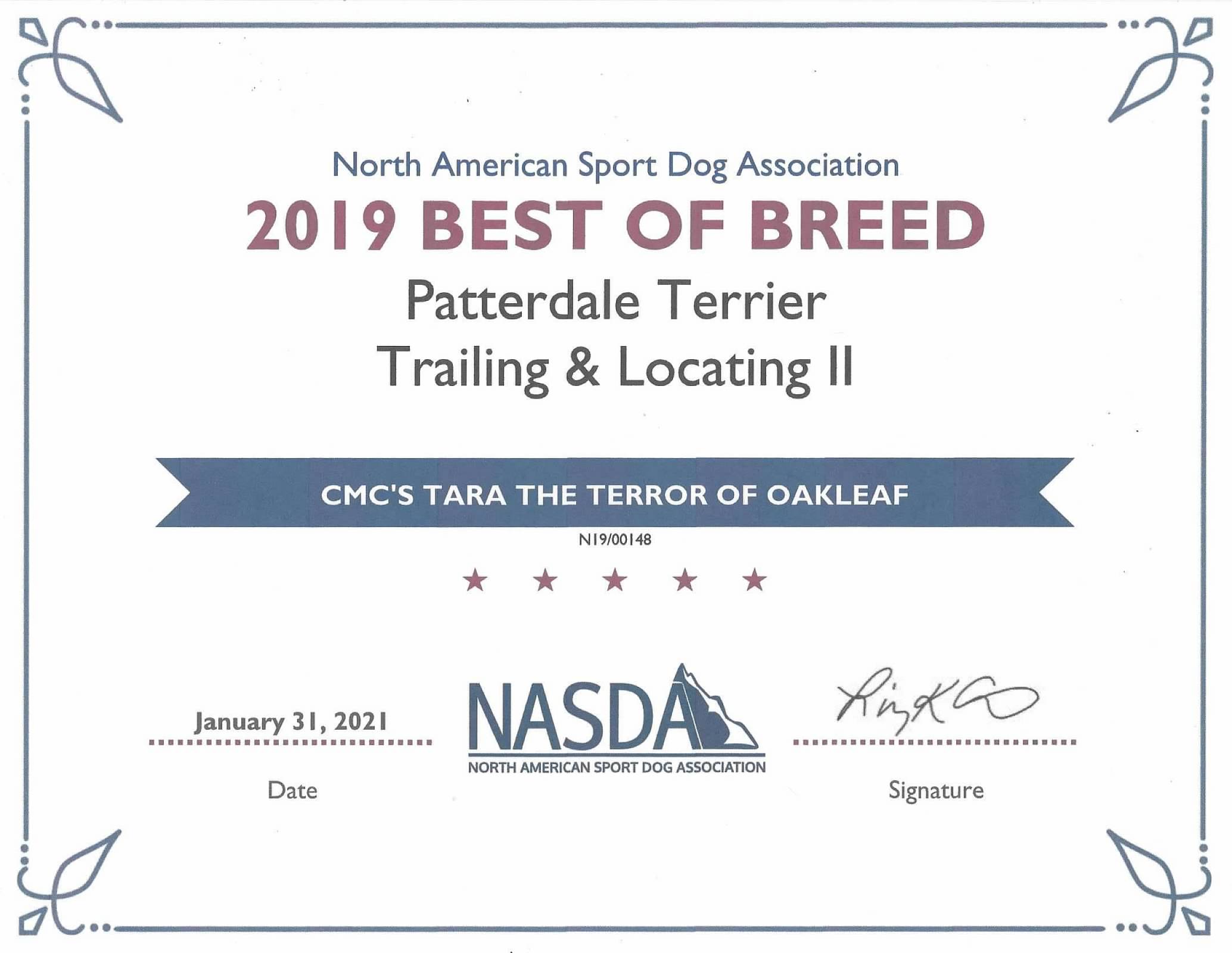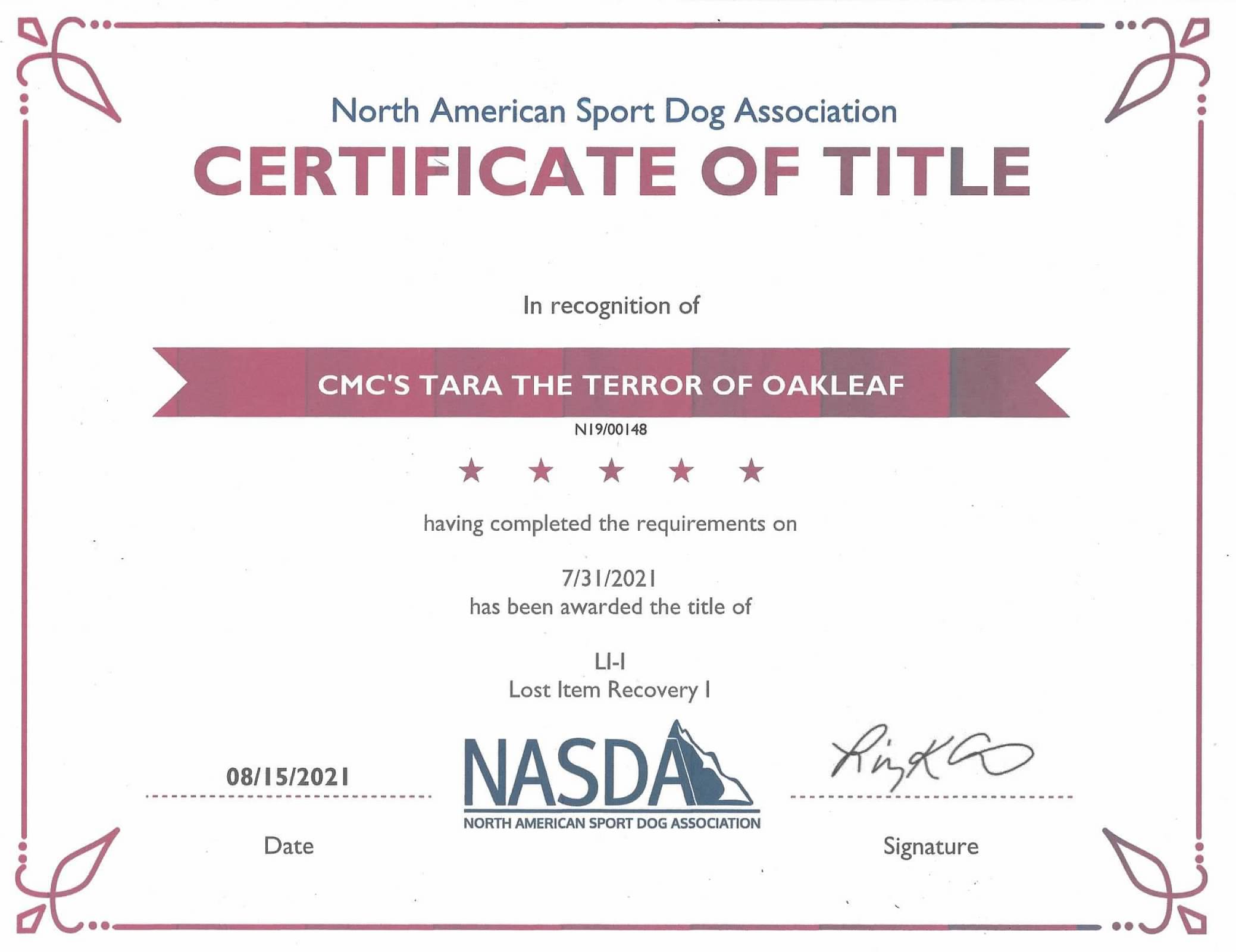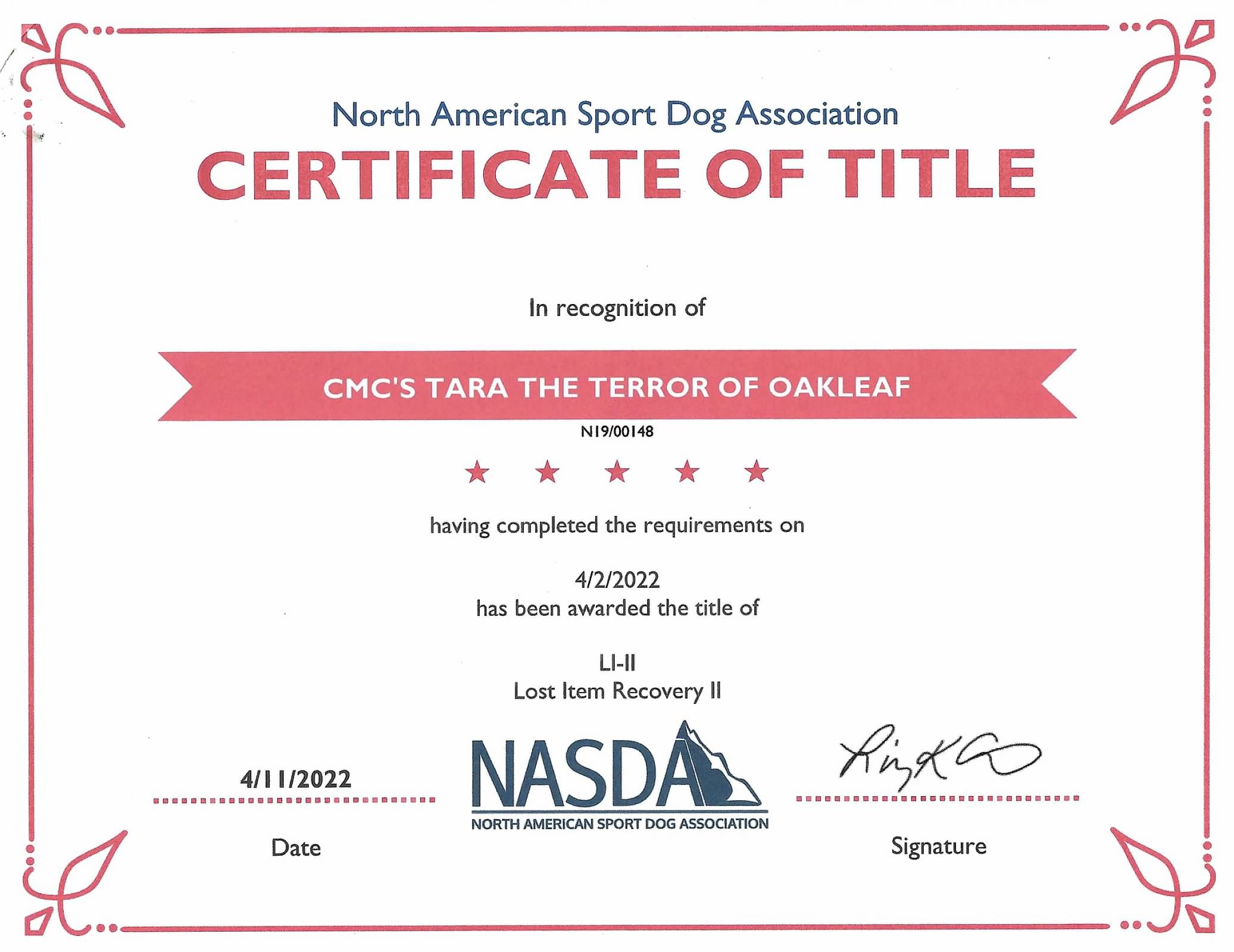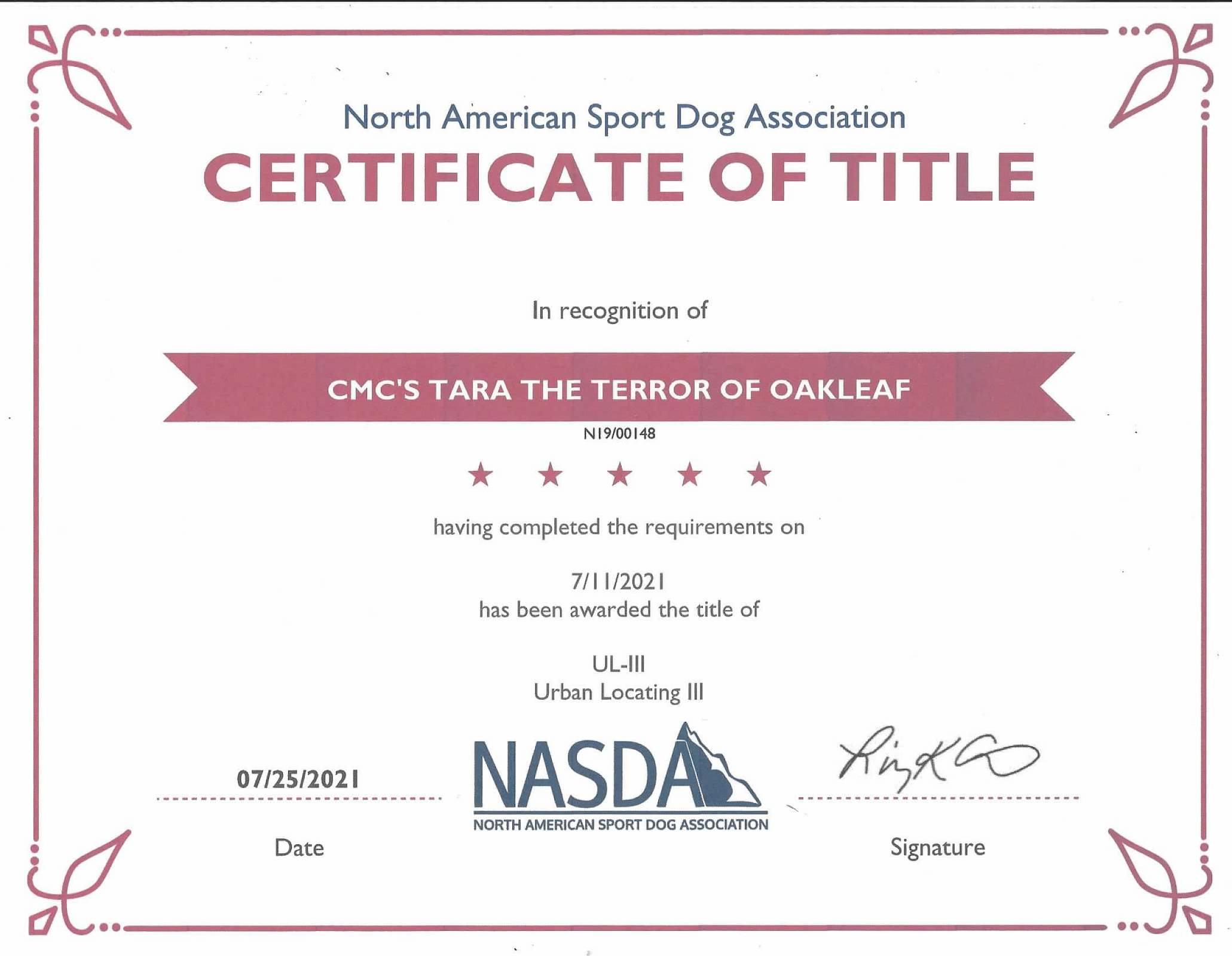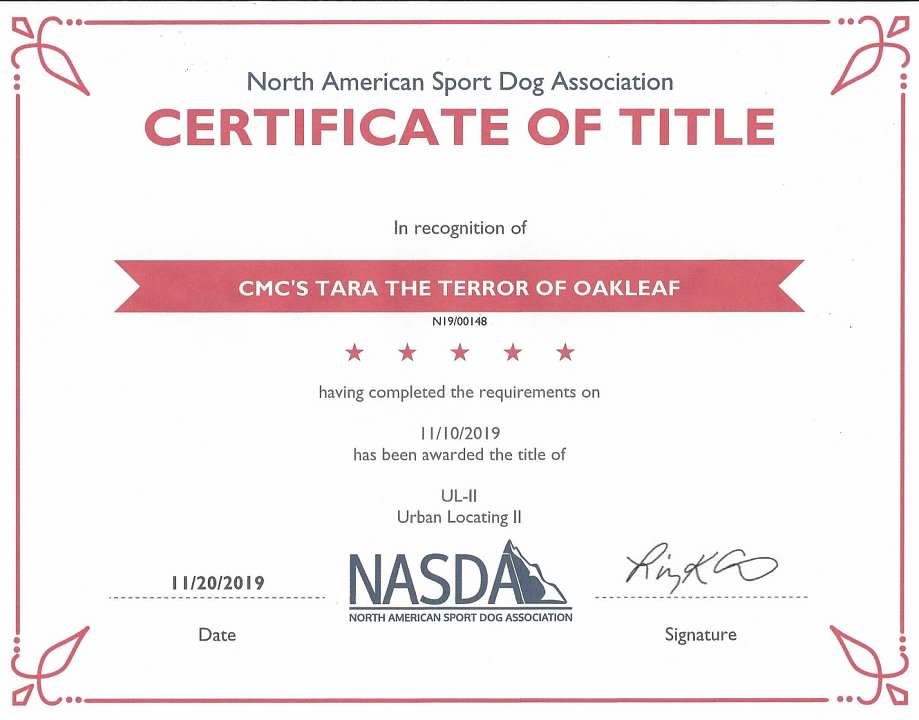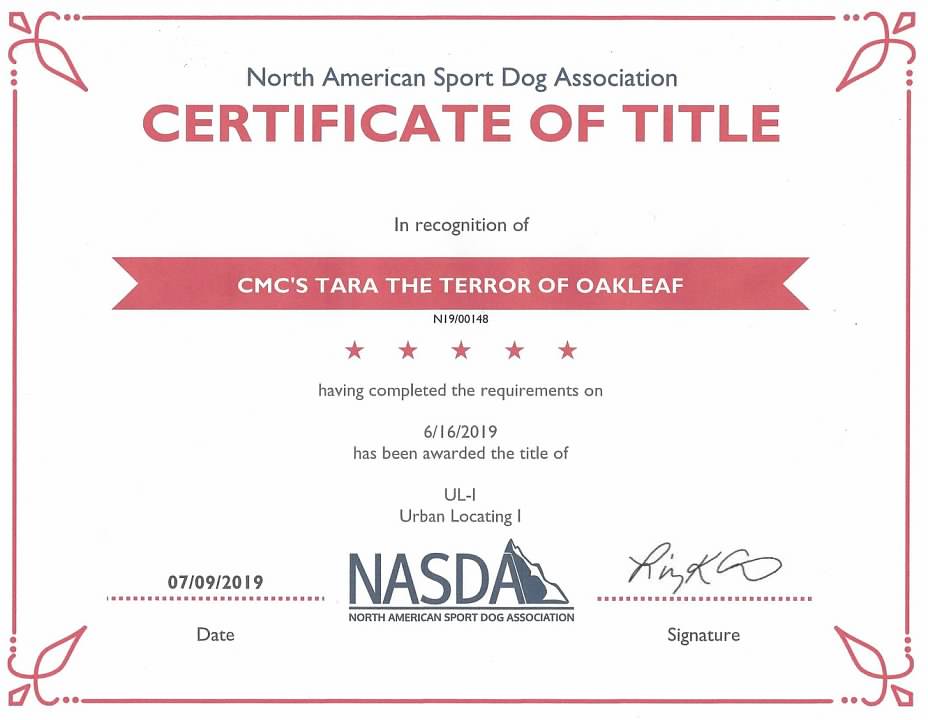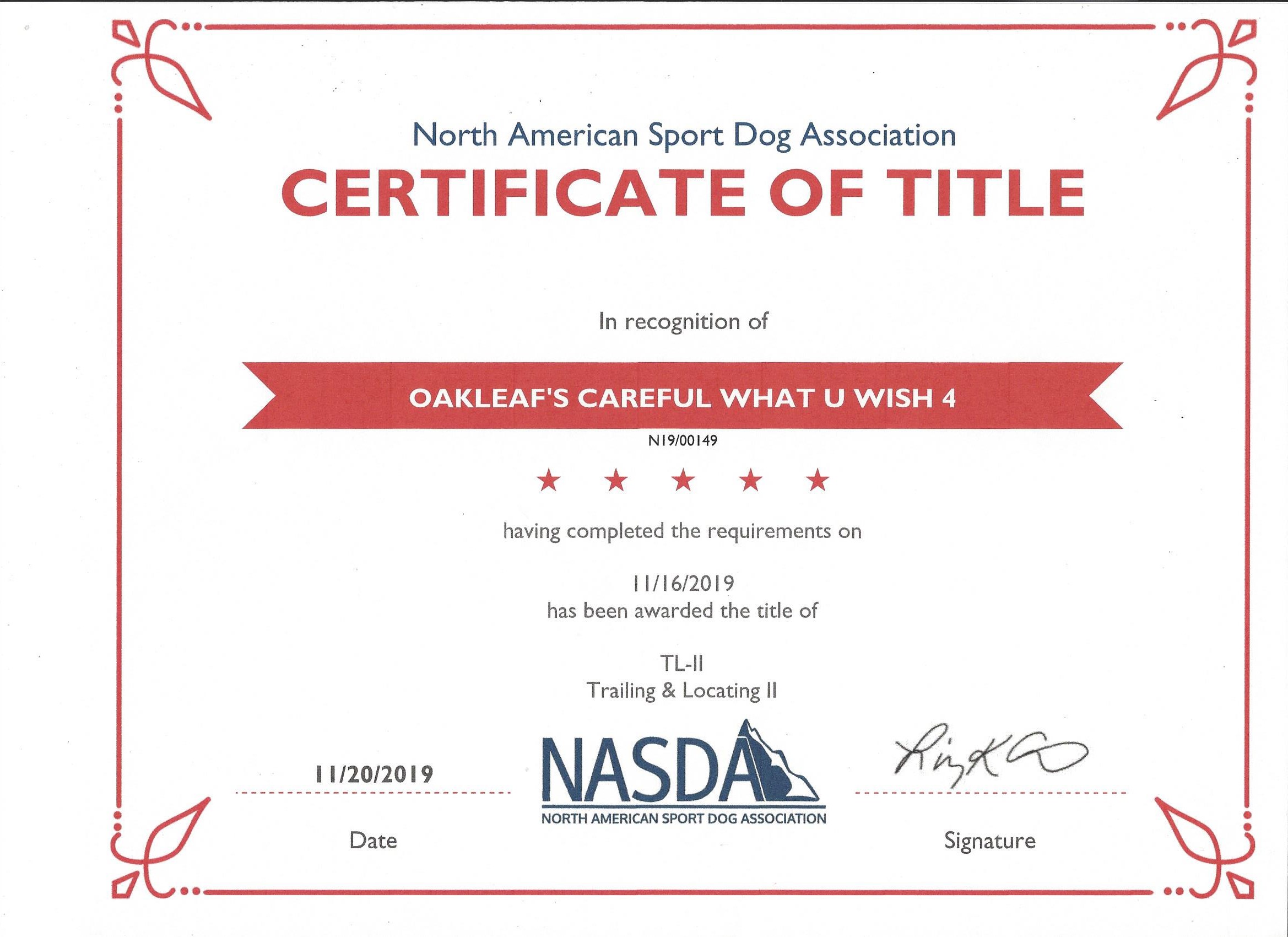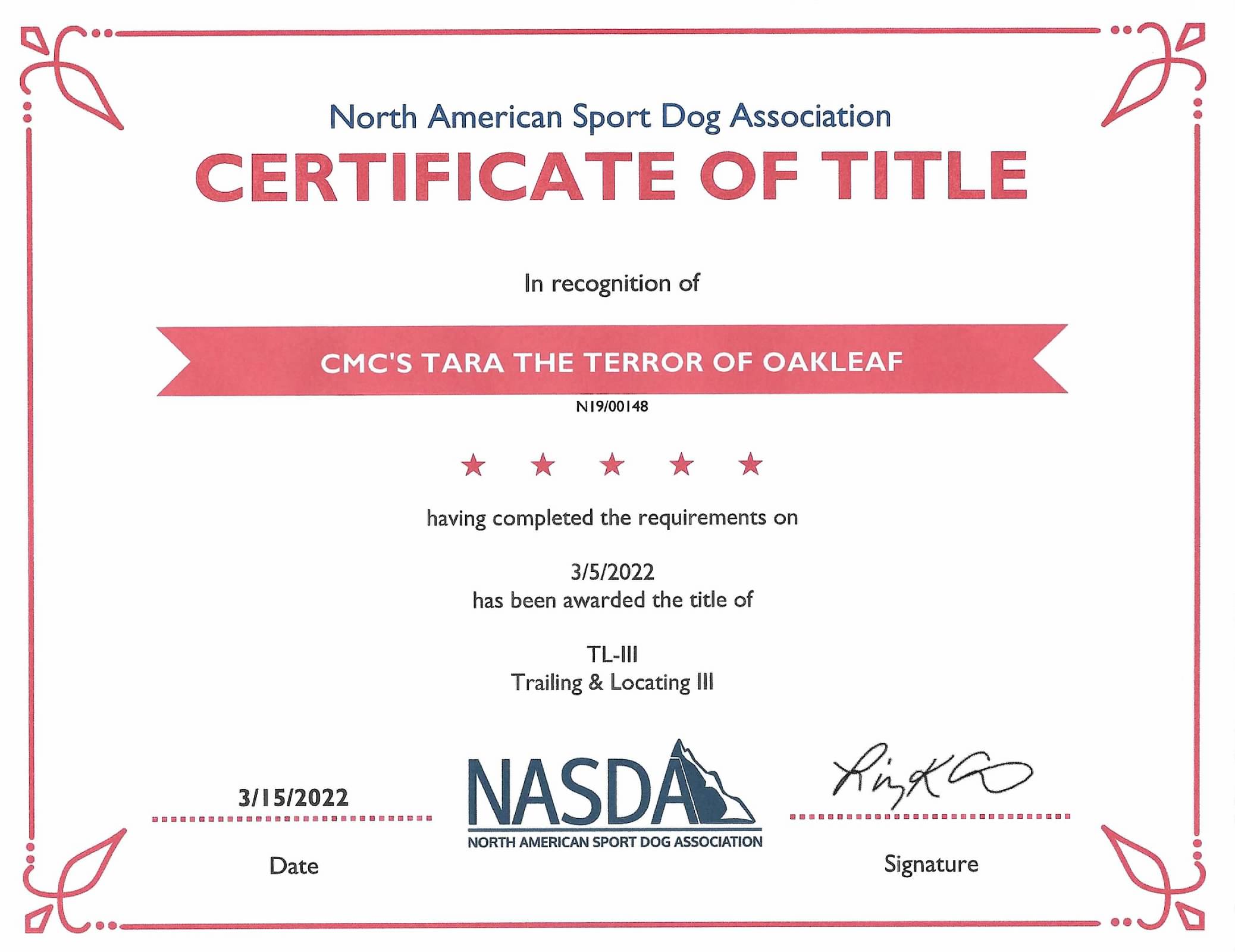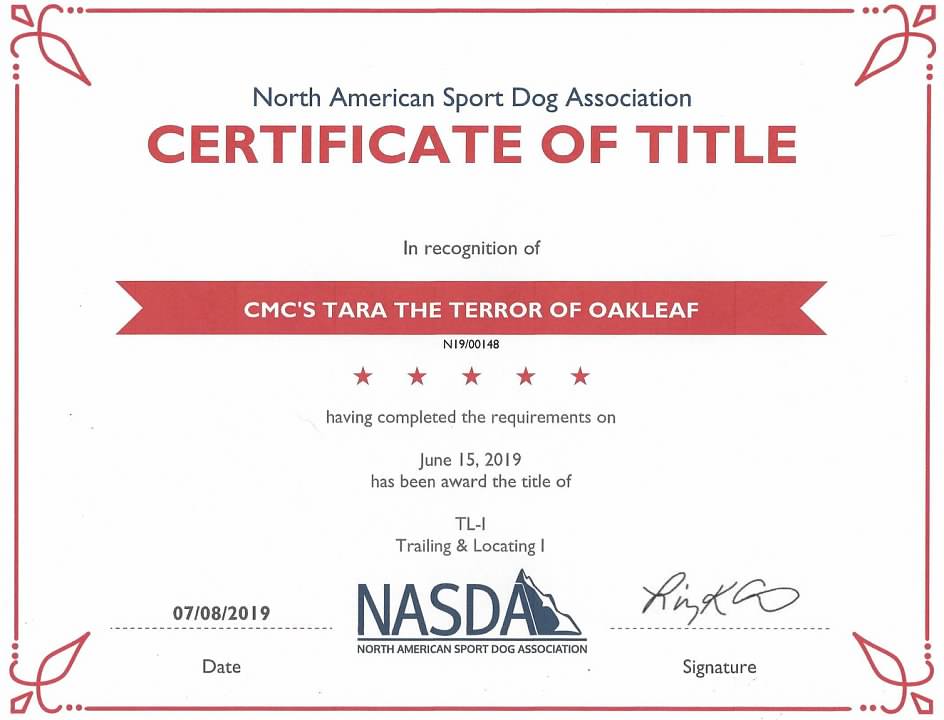 Tara had puppies May 7, 2016 so could not attend Missouri Earthdog Trial :(
May 22-24, 2015 Tara and Tovah attended the Missouri Earthdog Trials in Gray Summit, Missouri. We had a blast and I was pleasantly surprised that Tovah got a couple better scores than Tara in the Barn Hunt and the Thunder Tunnel....Tara still got the Champion for Racing (all four races) for Colored Terriers and Champion for Muskrat Racing. 2nd in conformation (behind her daughter), 2nd in Brace class with Tovah, 3rd in Champion Go to Ground , 1st in Muskrat racing and Champion of Muskrat racing, she placed 3rd in the Barn Hunt Stakes and won $81.00, did the Thunder Tunnel is 13 seconds and the Lure Coursing in 10 seconds.
This event had Conformation, Barn Hunt, Go to Ground, Lure Coursing, Racing Flats and Hurdles, Muskrat Racing (involves racing & diving in the 50' pool) and Thunder Tunnel.....can't wait until next year!!!!!!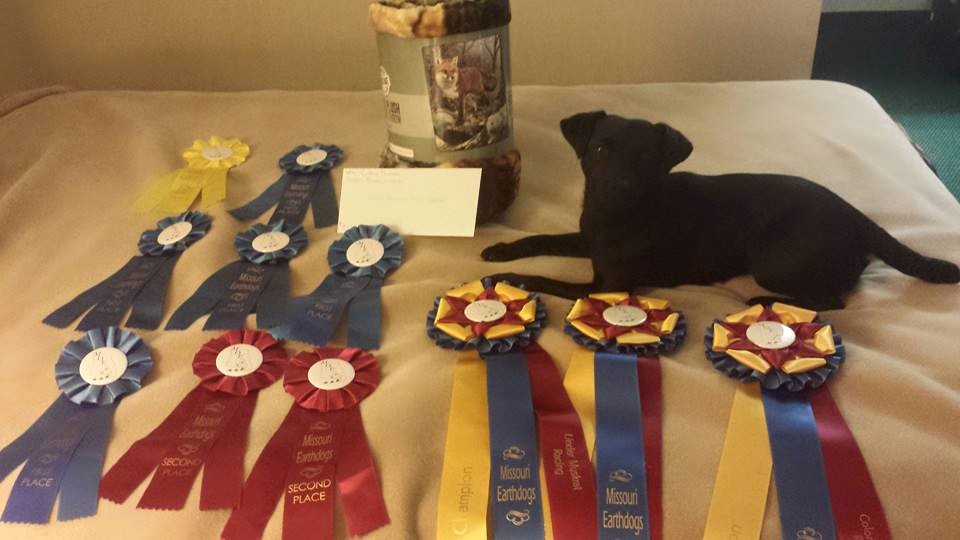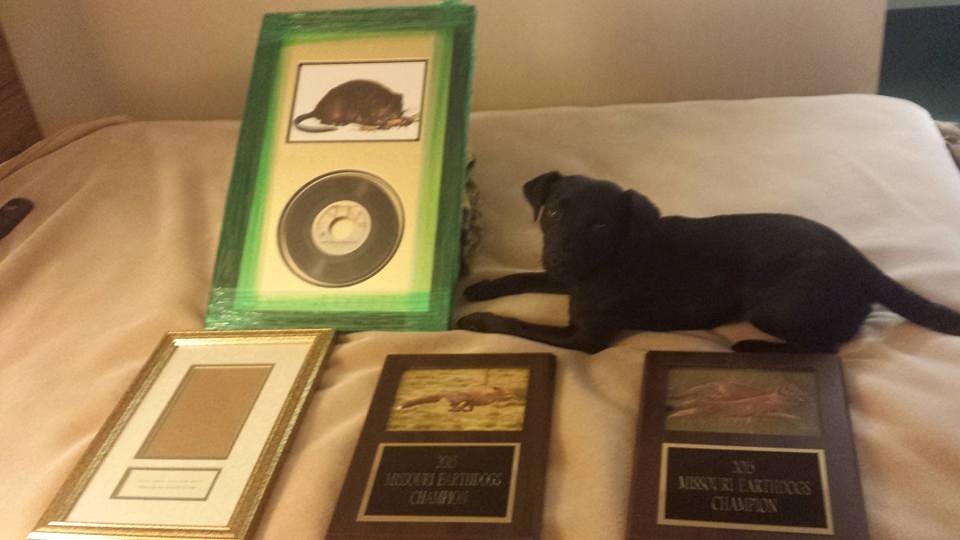 September 27, 2014 was the Patterdale Nationals in Ruskin, Florida. Flew there with Tara, Taz and Tovah. Tara's son, Terror's Taz Maniac of Oakleaf won National Champion. Tara's earnings were: Reserve Champion for Super Earth (70 ft. tunnel), 1st place Racing Flats, Champion for Racing Under Adults, 1st place Racing Steeples, Reserve Champion for Go to Ground (30 ft. tunnel) and 1st place for conformation for Open Females.

May 23 - 25, 2014 Tara and I went to Missouri for the Missouri Earthdog trials.....we had so much fun and felt very welcomed. Tara competed in Muskrat racing, terrier racing, lure coursing, thunder tunnel, go to ground, barn hunt and conformation. This was the first year a Versatile Award was offered to the terrier with the highest average score in terrier racing, barn hunt, thunder tunnel and muskrat racing and Tara won it...so proud of her! She also won several Champion classes....what a fun fun trip. Looking forward to going again next year with her two pups!!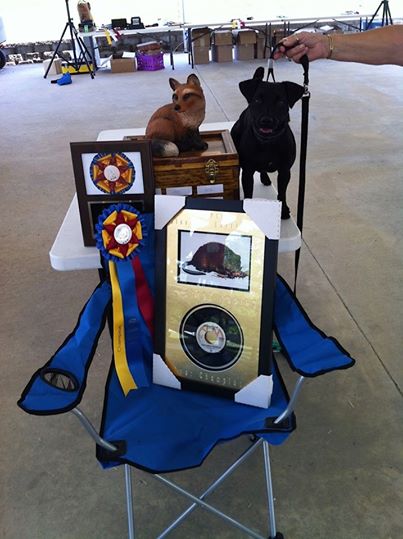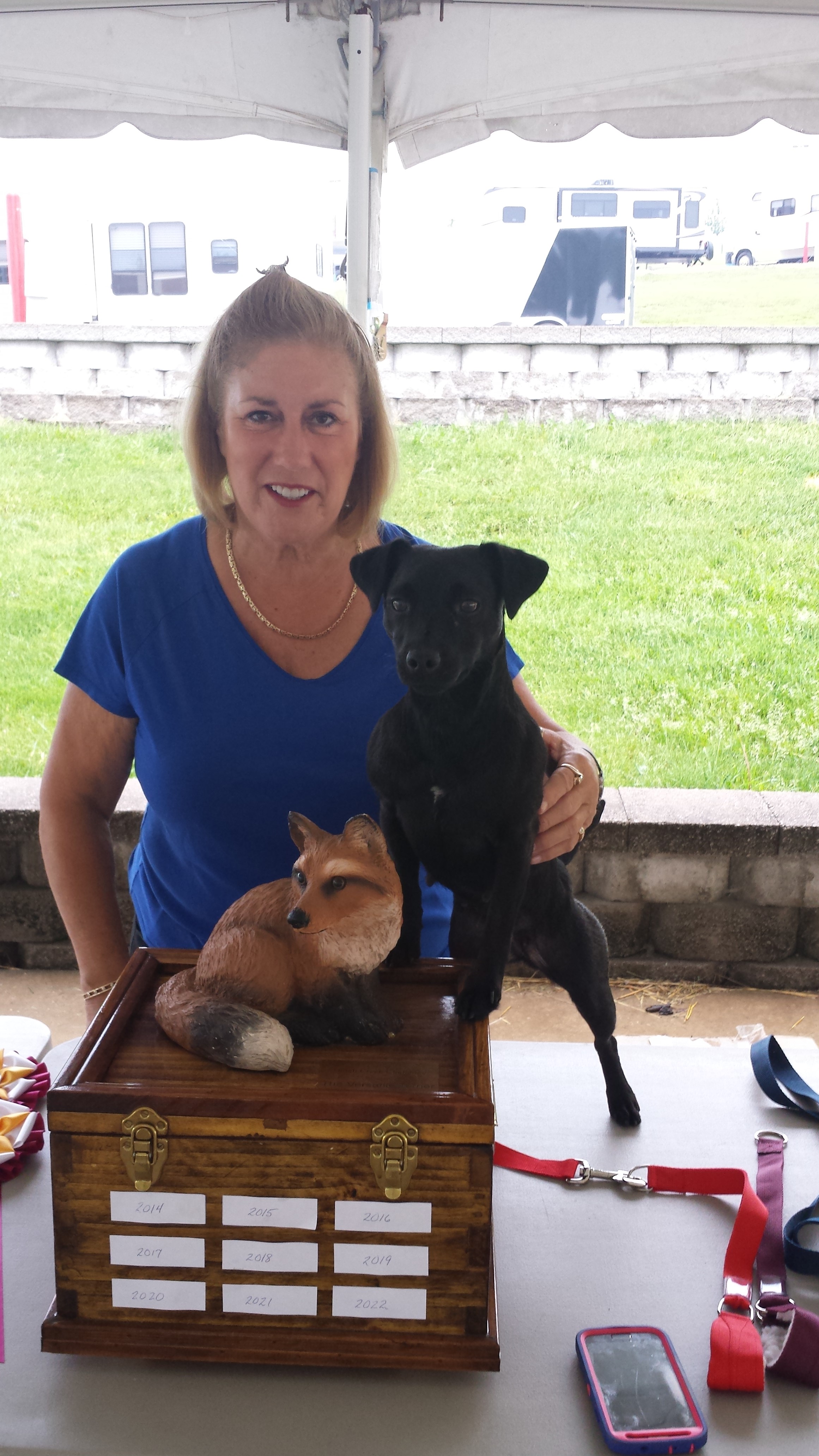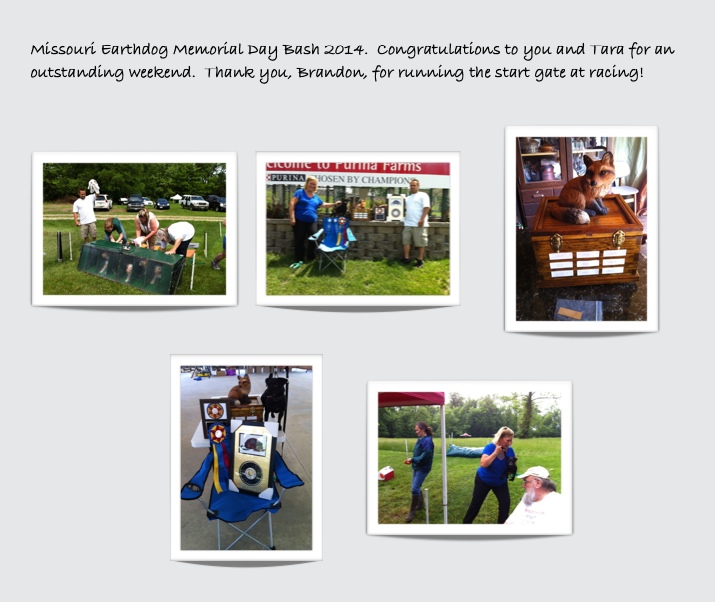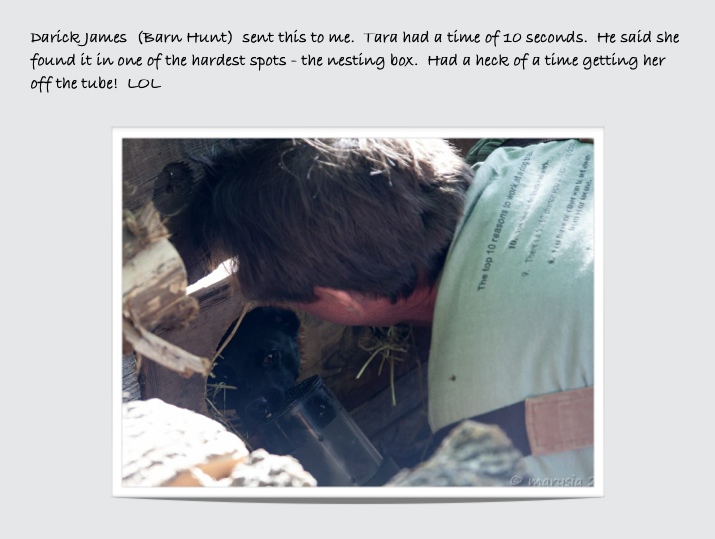 May 8-11 Tara and I flew to Virginia to compete in 6 conformation shows, 3 weightpulls and 12 terrier races. Tara received 3 Group 1 and 3 Group 2, picked up 55 points toward her UWPCHX, and completed her Flat Racing and Steeple Racing Championships. Best part was she received the Best Total Dog!!!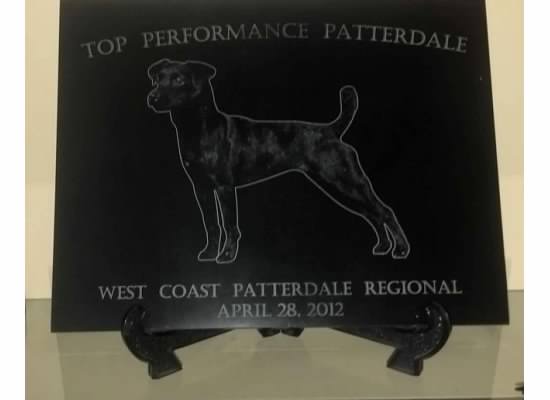 I hosted the West Coast Patterdale Regional on April 28, 2011 and we had a conformation show, weightpull, terrier racing, rally, obedience and UKC Den Dog. Patterdales were awarded points based on their placement in any events they participated in and Tara finished with the most performance points....VERY long but fun day.....we didn't finish until 8:00 pm!
Tara and I attended the Gateway Nationals in Missouri October 28,29 & 30 2011 and Tara received her Agility 1 title and CD Obedience making her the first Patterdale to achieve the Superdog title.
Tara and I went to Michigan June 15, 2011 for UKC Premier and had a blast. I've been having trouble with my leg and not able to show so thankfully, Tiffany Crociani, showed Tara. Tara won Top 10 Patterdale and qualified as one of the Top 20 for finals. She had fun dock diving and terrier racing in addition to conformation showing and received some really nice awards!!
Tara and I went to Florida March 5, 2010 for the Patterdale Fest and we had a blast....she received Champion for Flat Racing, Champion for Steeples, Champion of Champions, Best Adult Female and Reserve Best in Show ......so proud of my girl!
SHOW PHOTOS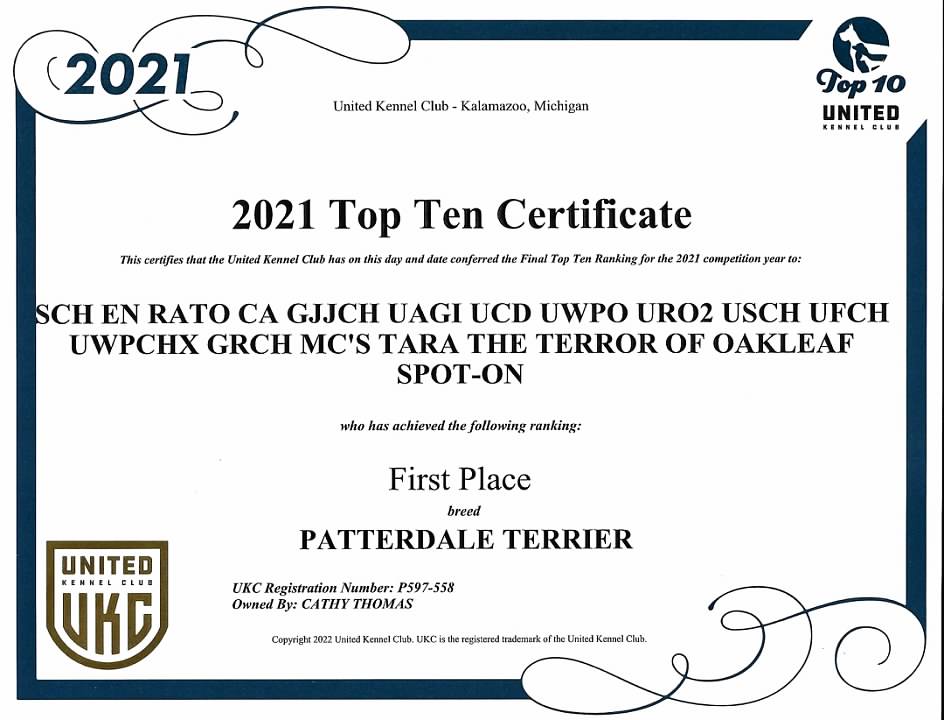 Tara achieved the #1 for 2021 at 12 years old!!!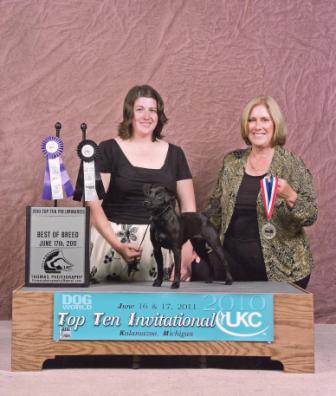 Tara at UKC Premier in June 2011 for 2010 Qualifiers, thanks Tiffany Crociani for showing her for me!!!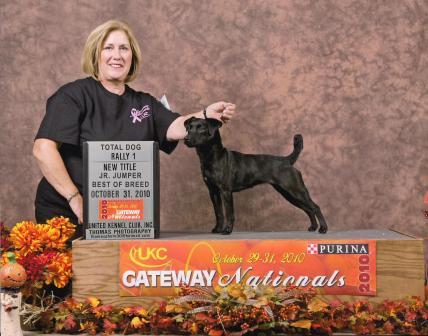 2010 Gateway Nationals
Total Dog Award Qualifiers
October 30, 2010
50 Dog and Handler Teams Competed/23 Qualified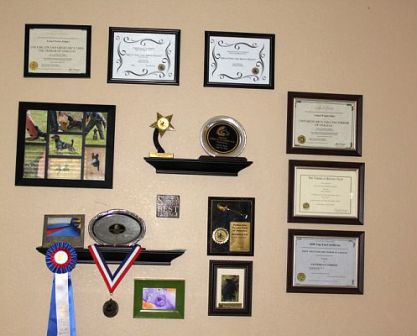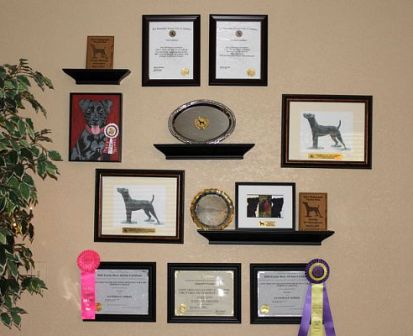 YEA TARA!!!

UKC Premier 2009 Top Ten Best of Breed

Had a blast at UKC Premier in Richmond, Indiana.....Tara placed first in the UKC Top 10, received her flat racing and steeple racing titles, received her Dock Diving title and placed first in the Purina Challenge for Steeple Racing (all four category winners raced together).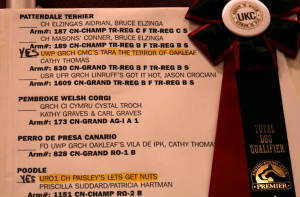 Tara was one of 46 dogs out of 1714 that received a Total Dog at Premier
We give dogs time we can spare, space we can spare and love we can spare. And in return, dogs give us their all. It's the best deal man has ever made.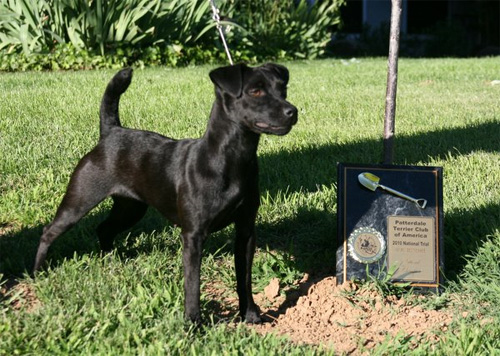 2010 & 2009 PTCA National Champion
2010 PTCA National Champion
Just returned from the National PTCA show in Tennessee and had a awesome time. Tara participated in 12 working events, from Terrier Racing, Go to Ground, Super Earth Dog, Barn Hunt, Lure Race, etc.....She was awarded the Performance Challenge (under 12"award) besides National Champion for the second year!!!!!
(Thank you Judge Pamela Simmons!!)
so proud of my little "Terror"!!!!!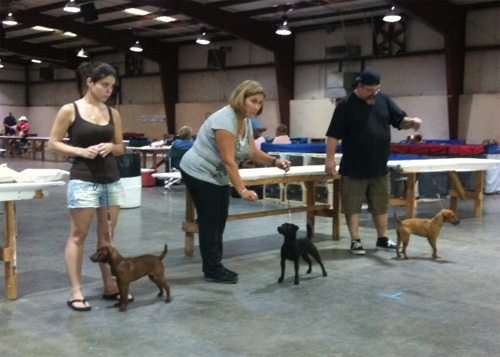 Female class, 2010 PTCA Nationals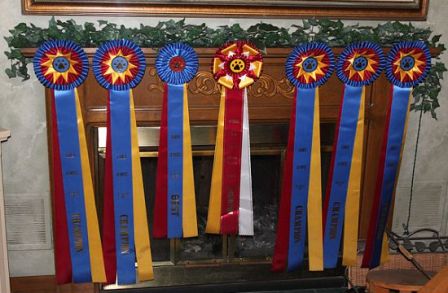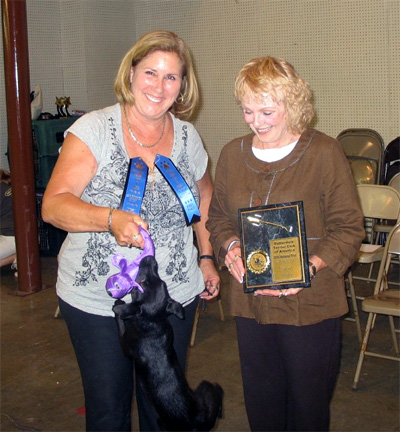 2010 PTCA Nationals with Judge Pamela P. Simmons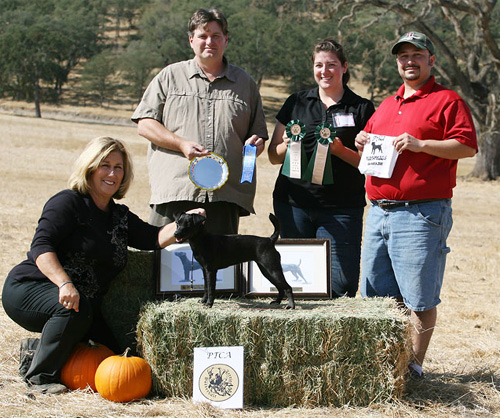 2009 PTCA National Champion
So proud of Tara!! We attended the Patterdale Nationals Oct. 3&4 2009 in Ione, CA. and not only did Tara win her 6-9 mo age group, she won Champion of Champions and then went on to win National Champion under 1 year and National Champion!! It was beyond exciting! Best of all she got her first leg toward "Go To Ground" in the 30 ft. tunnel.....nice dogs, nice people; it was awesome. Thanks CMC Patterdales for my awesome dog!!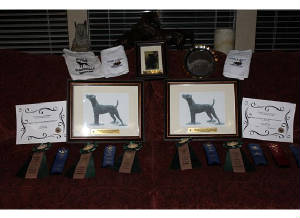 Tara's trophies and ribbons won at Nationals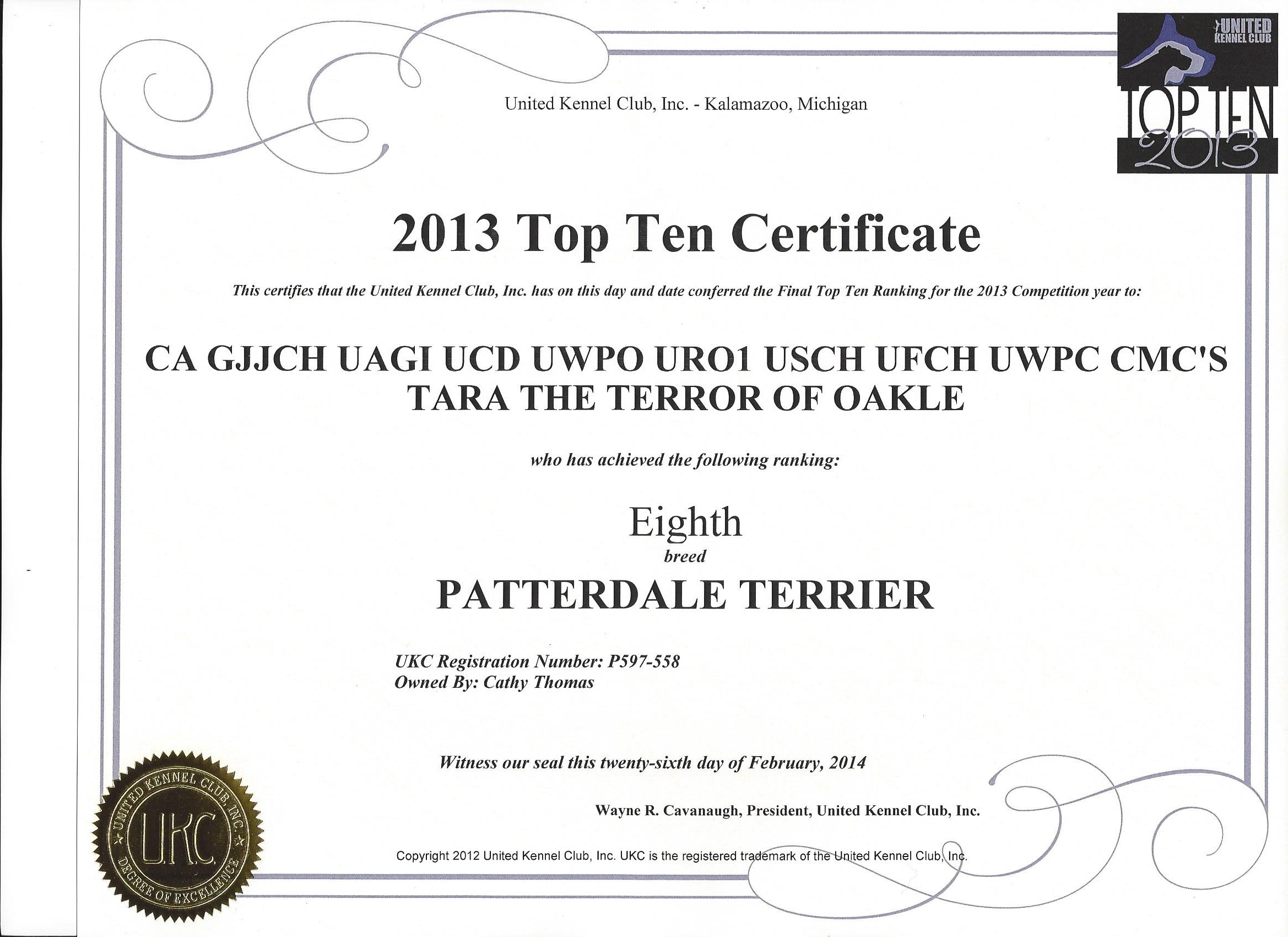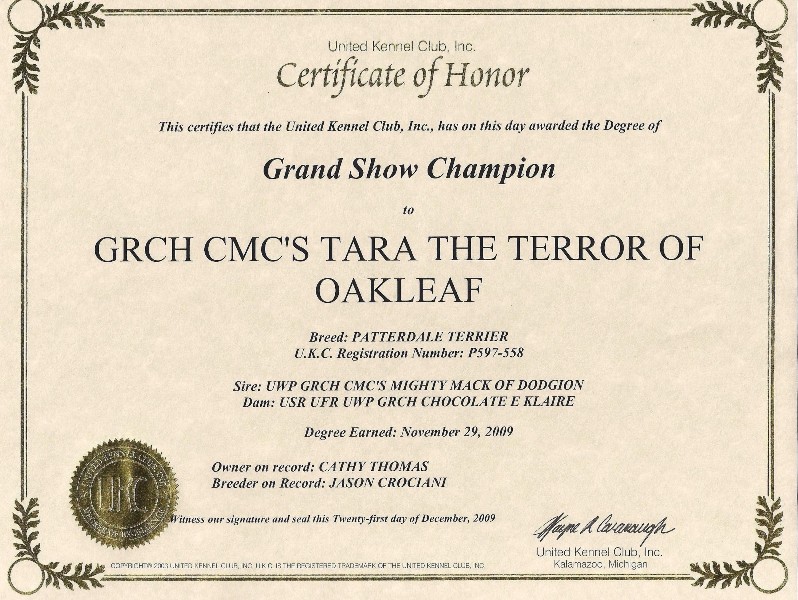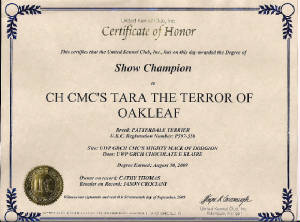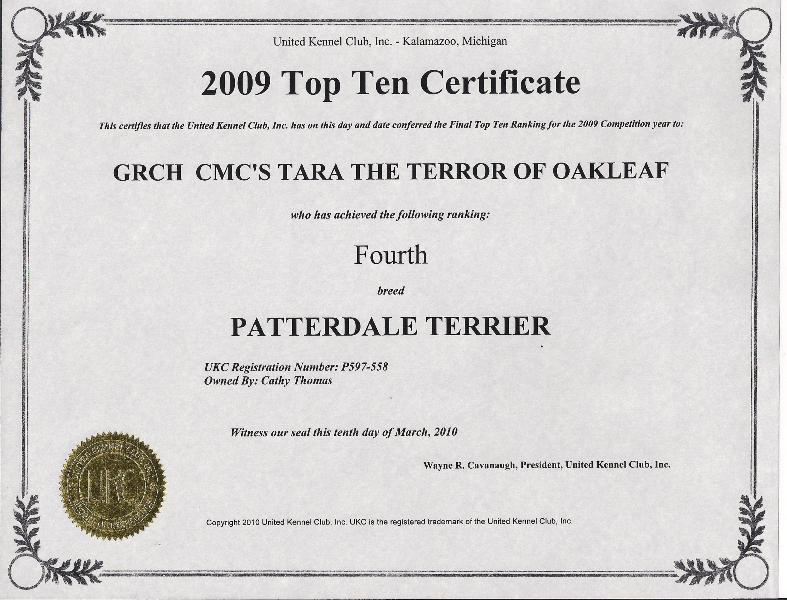 "There are 2 choices: you can either give up, or give it your all!"
---
GO TO GROUND

A second AWTA trial was held May 5, 2012 and Tara had the fastest time in the Open Division and received her Certificate of Gameness. She also received her second leg for the UKC Den Dog 1.
Tara attended the AWTA (American Working Terrier Association) trial April 28, 2012 and the first UKC Den Dog Trial the same weekend. She received her first leg of the UKC Den Dog Trial.
Tara's first Master Tunnel Sept. 24, 2011 at Small Dog Bonanza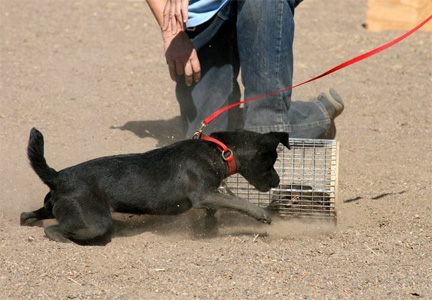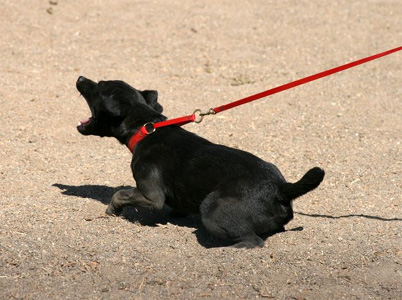 Training for go-to-ground
Going in the tunnel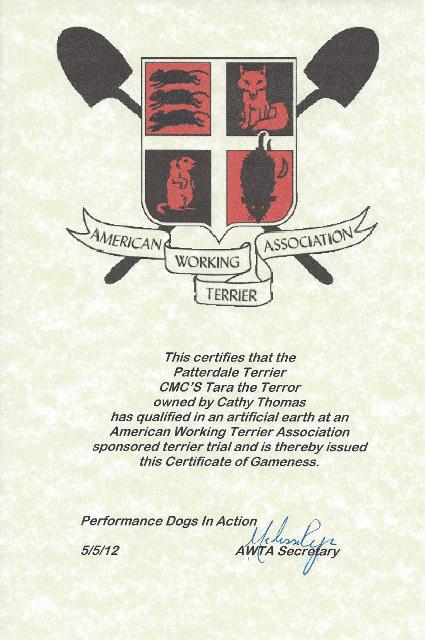 Tara loves the Go to Ground events and the most difficult part is trying to pry her off the wooden dowels; she frequently chews through them in the 60-90 seconds that she has to alert on the rat

"It doesn't matter if you win or lose . . . until you lose."


RACING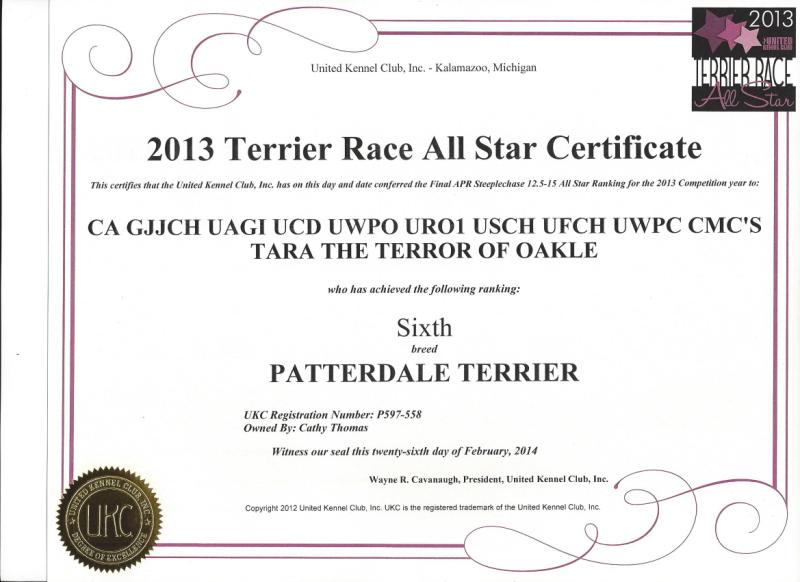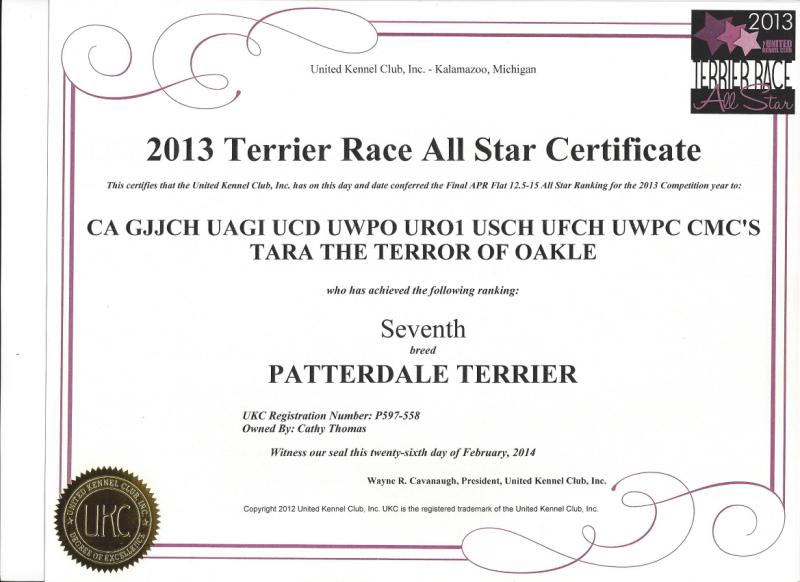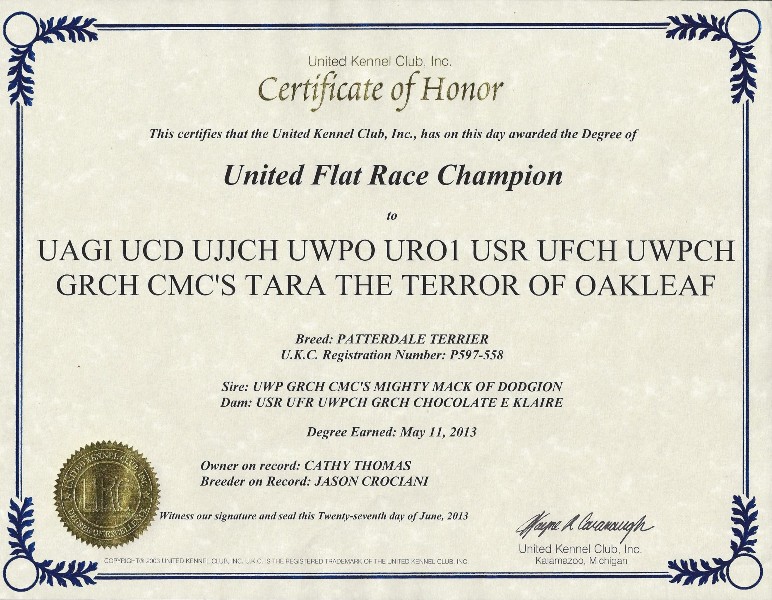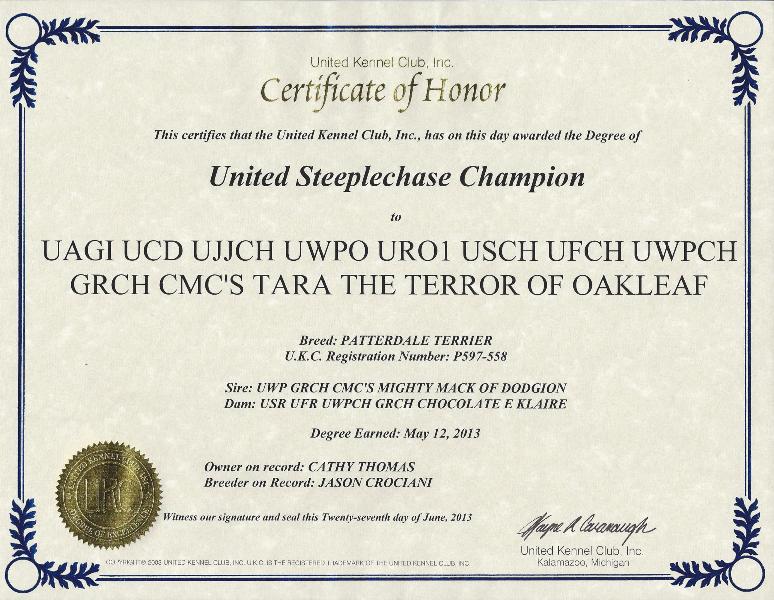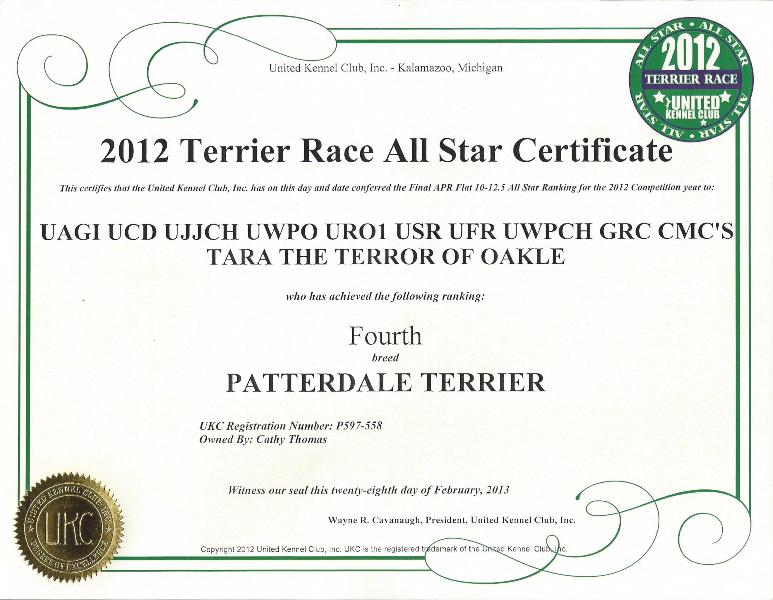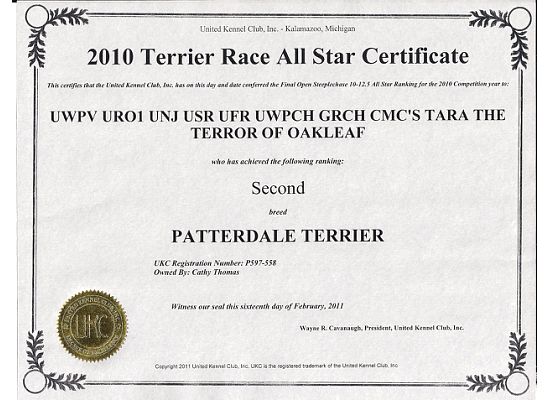 Tara's Allstar Invitation to Premier (Steeples)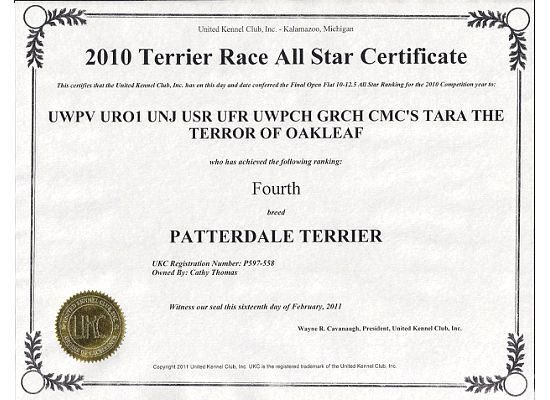 Tara's Allstar Invitation to Premier (Flat racing)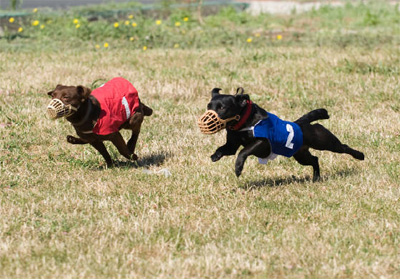 ABLSA Sprint Racing in Fairfield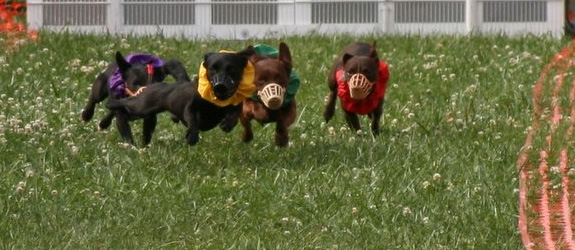 Terrier Racing at Premier
Tara winning her height division at Premier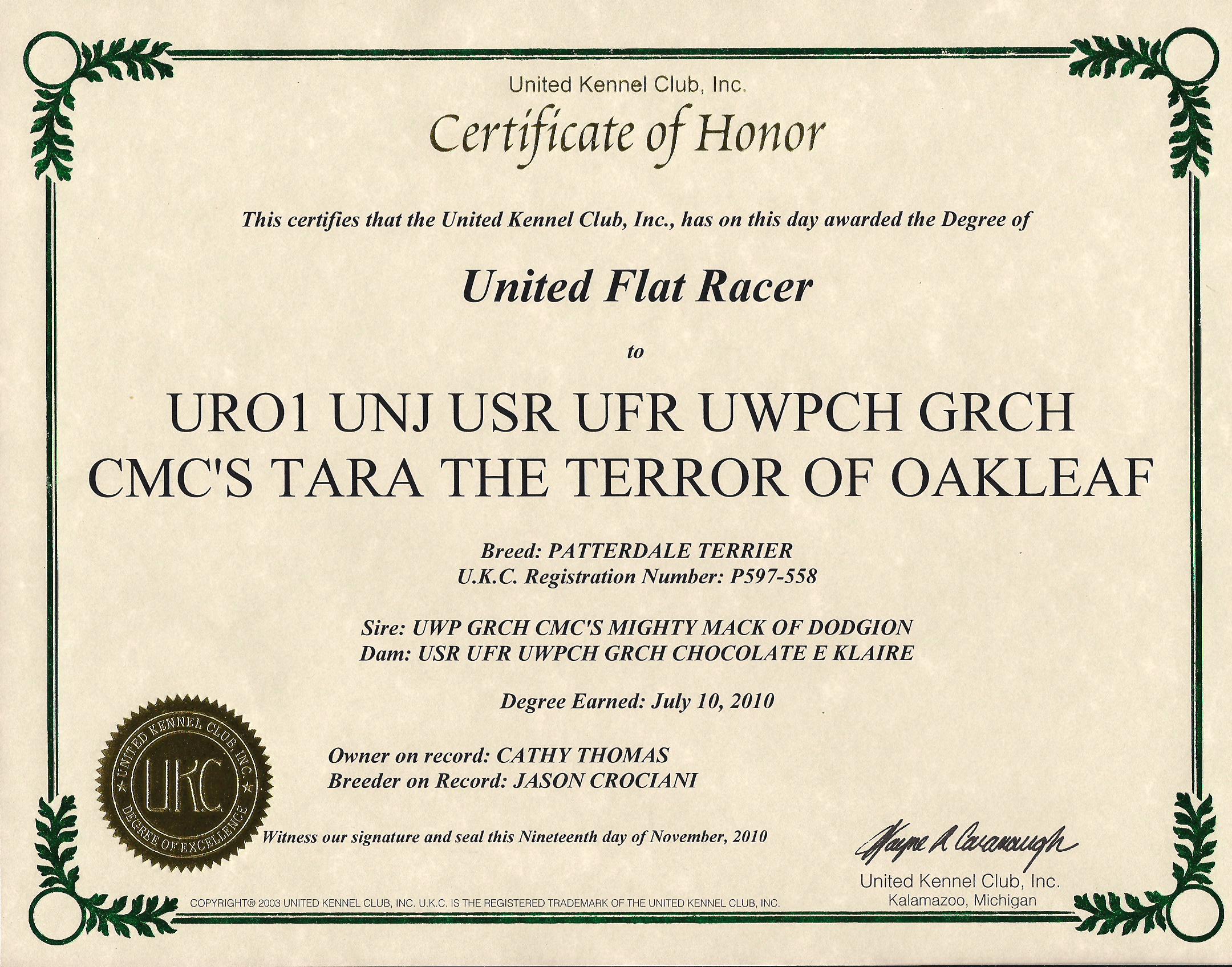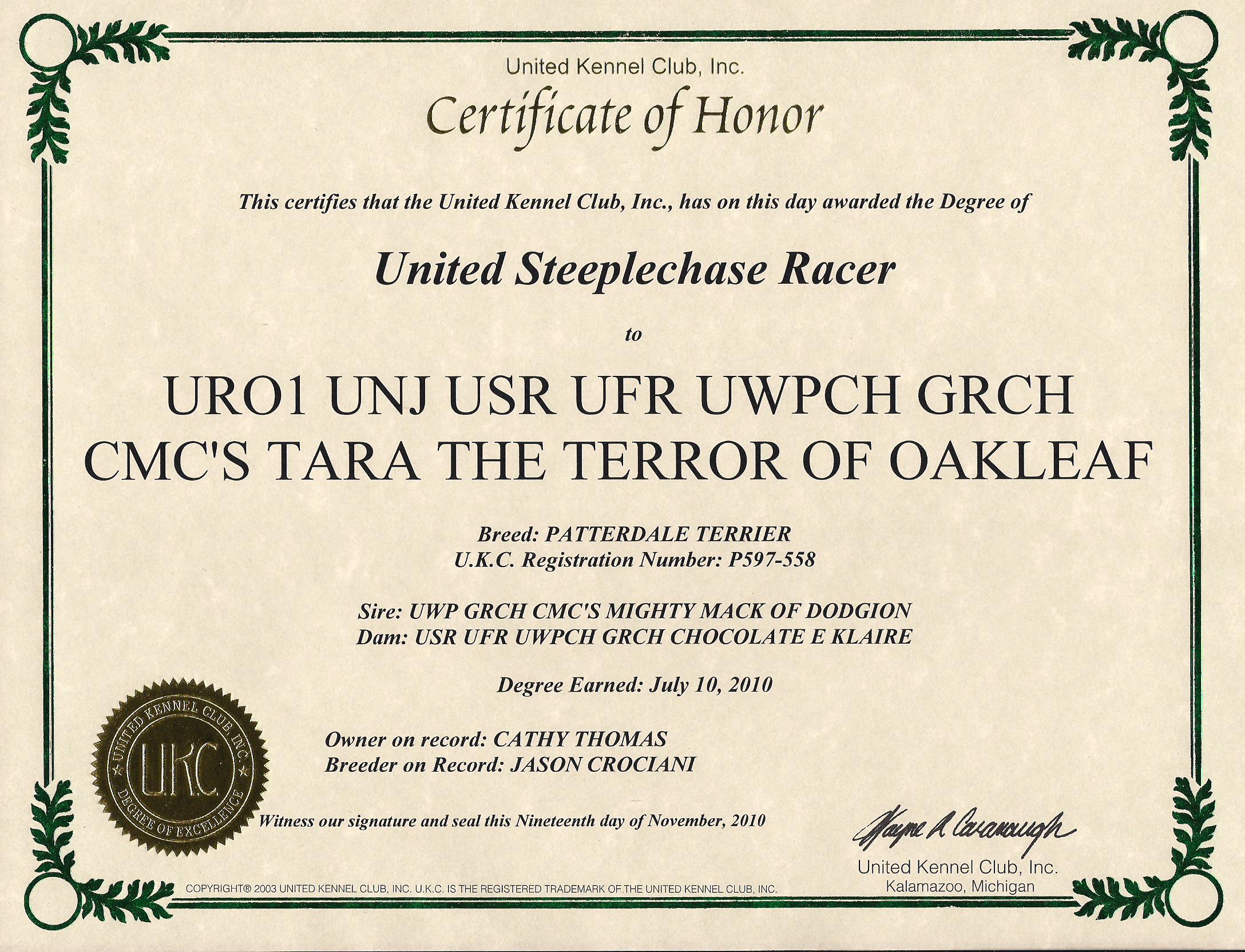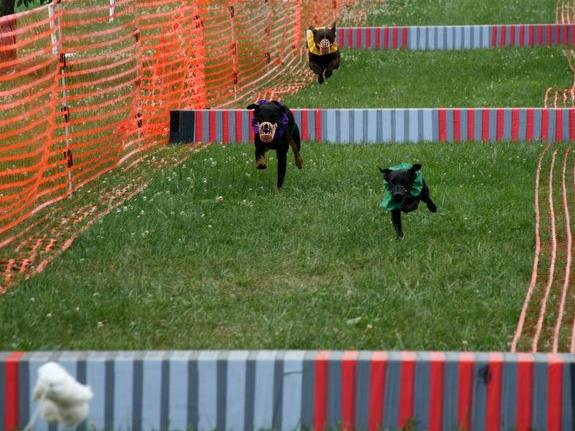 Tara running in the Purina Challenge at Premier, Tara won the Steeple Race against all other size groups!
WEIGHTPULL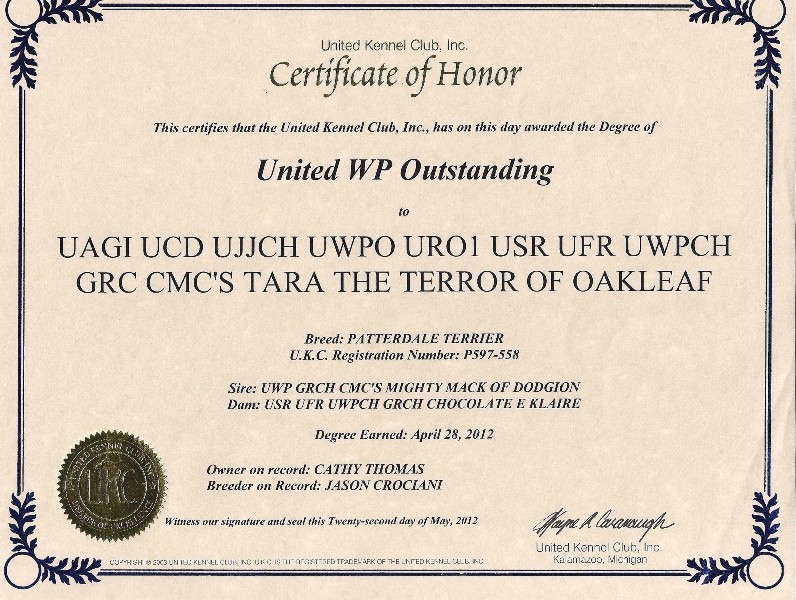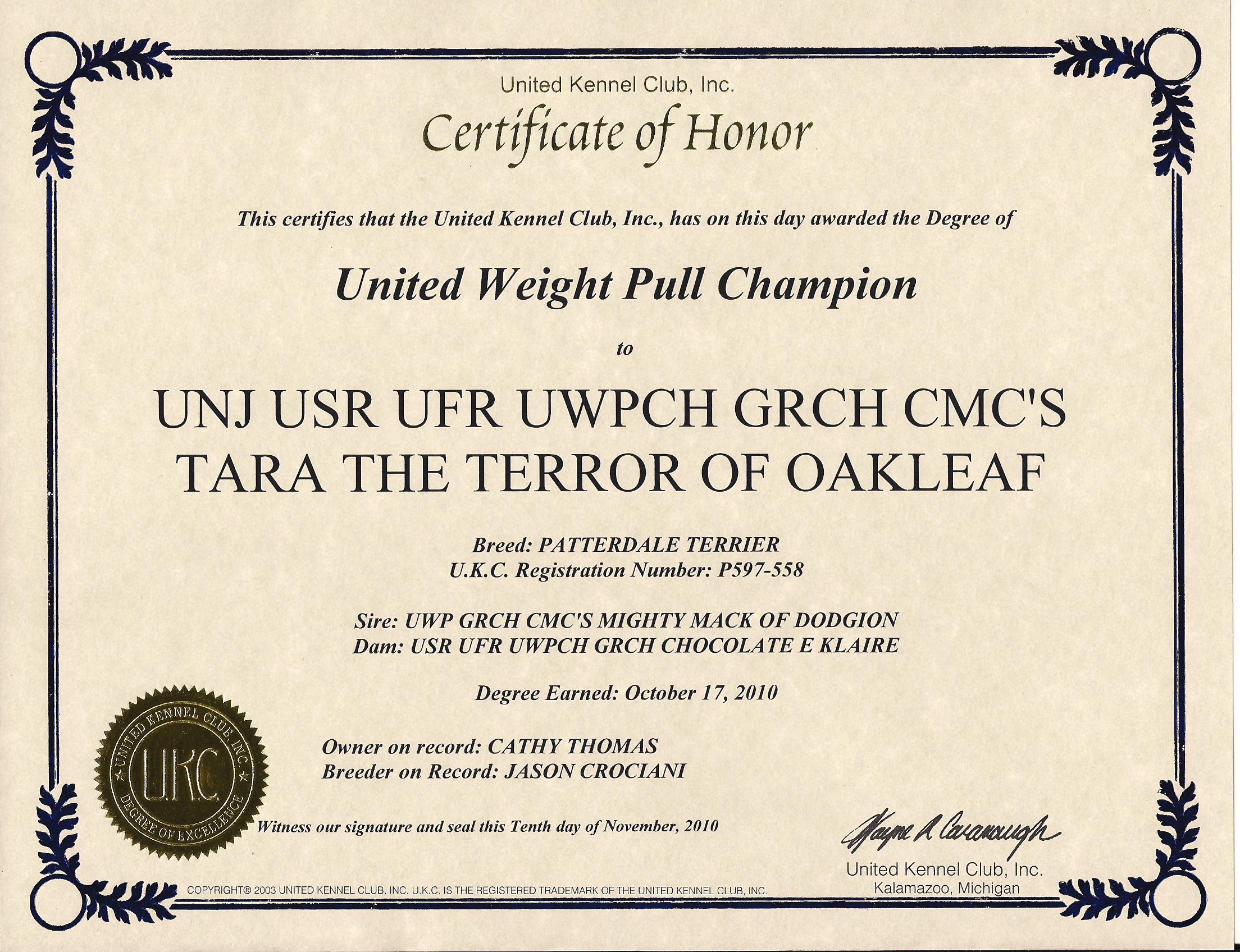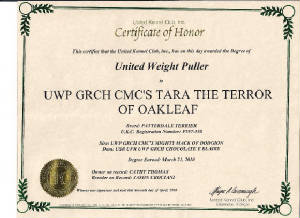 Pictures coming........

DOCK DIVING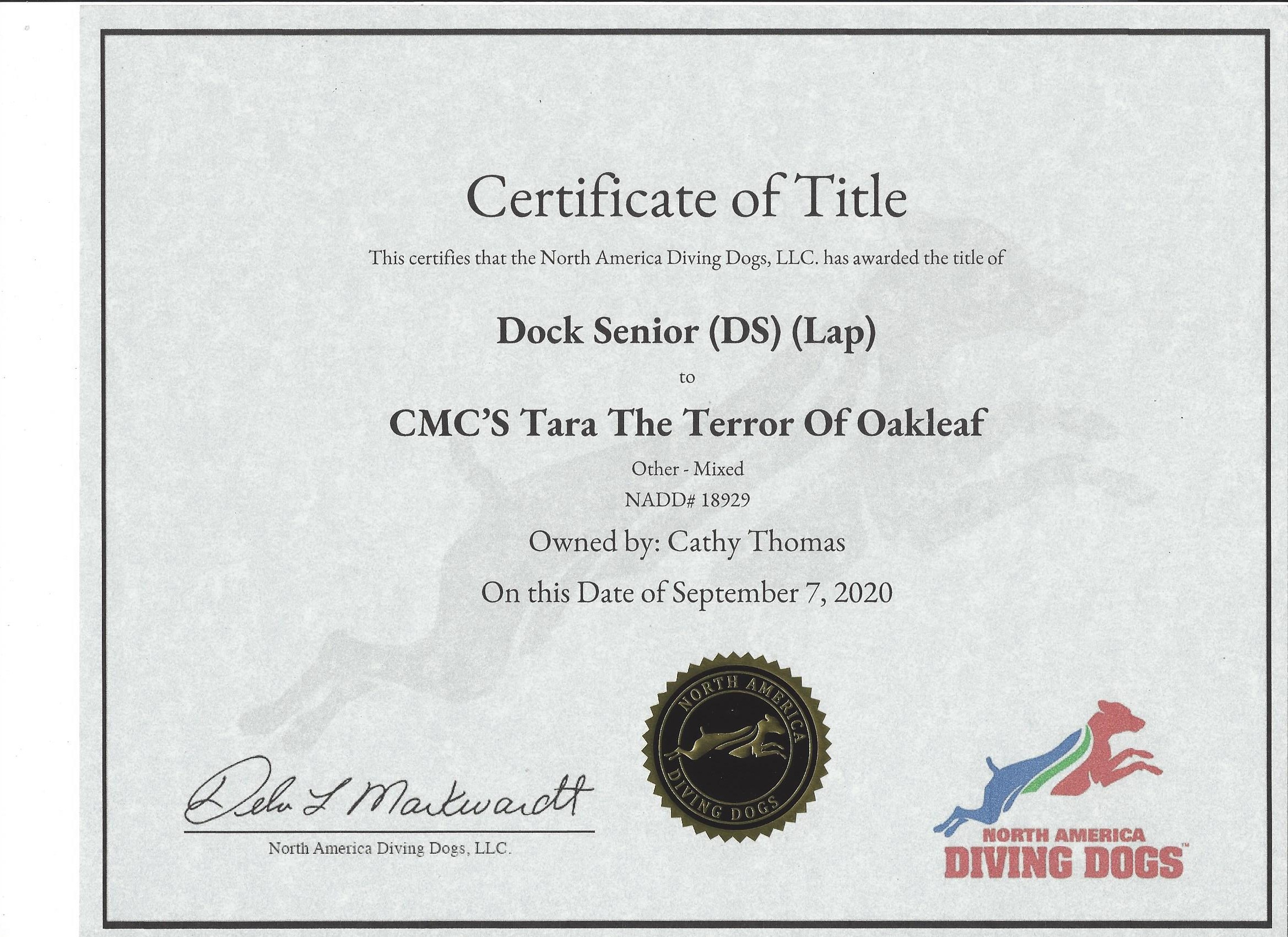 Tara having fun at Auburn Splash Dogs, 2nd place with 12.7 ft. jump May 13, 2012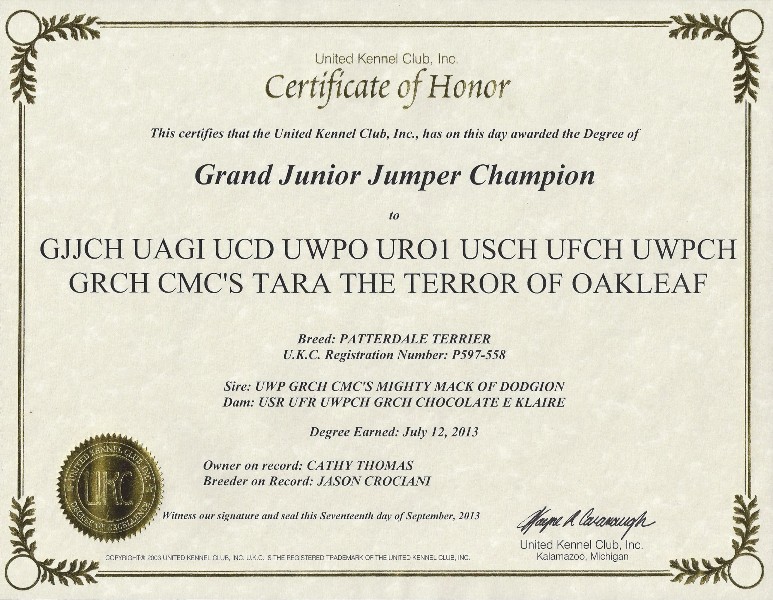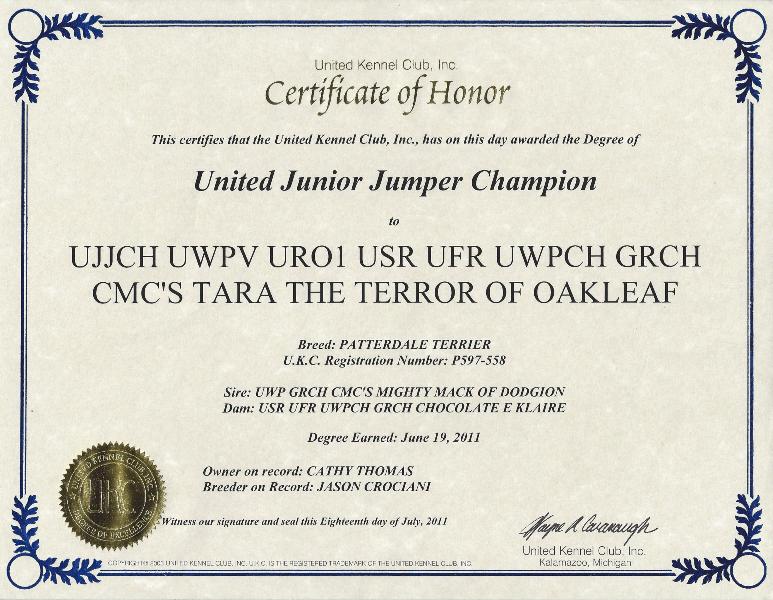 Tara at California State Fair July 2011
Tara had so much fun at UKC Premier in Kalamazoo, Michigan....she received her Junior Jumper Champion title
Tara jumped 5 times at the Gateway Nationals in Missouri 10/29-10/31/10 for a personal best jump of 14.7 ft. and received her United Junior Jumper Title.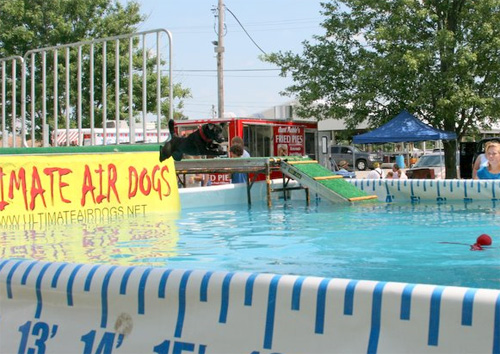 Tara doing a 9'10" jump at UKC's 2010 Premier
She also earned her first dock diving title, United Novice Jumper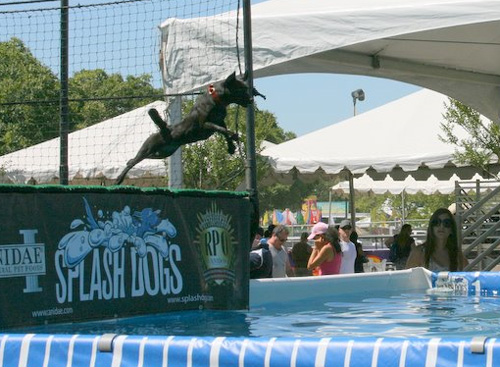 Tara jumping 11'9" at the California State Fair 7/19/10
OBEDIENCE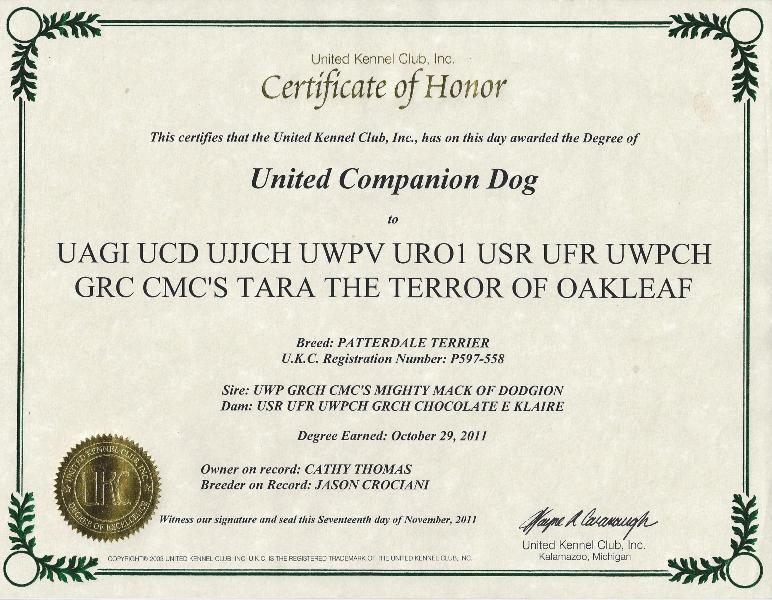 Tara received her Rally Obedience 1 title on 10/31/2010 at the Gateway Nationals in Missouri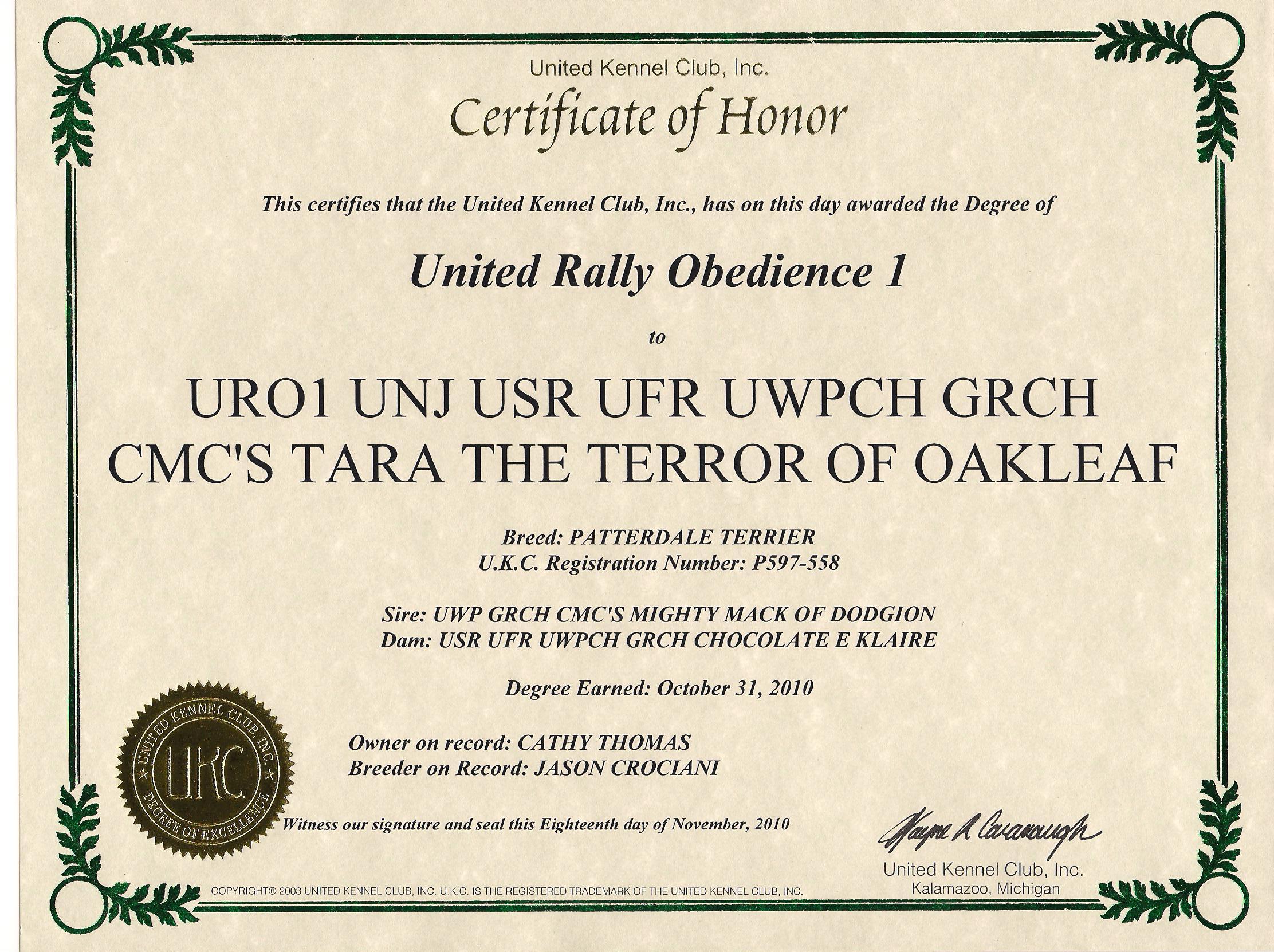 AGILITY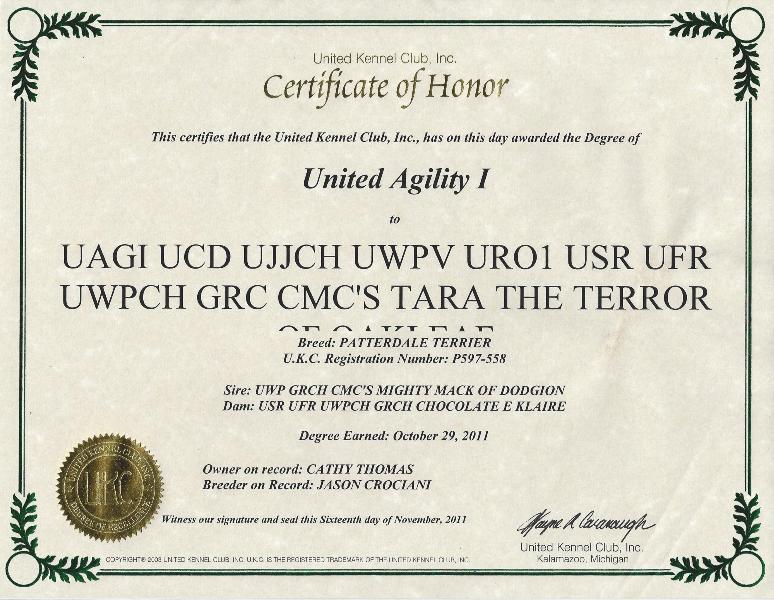 BARN HUNT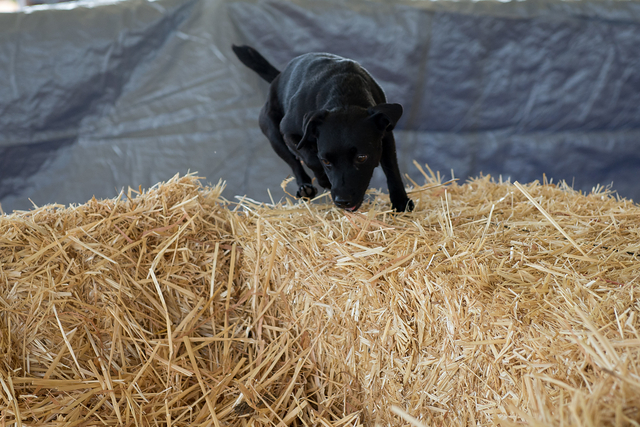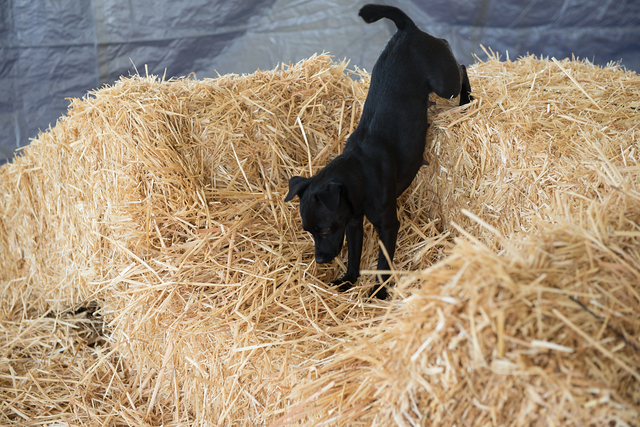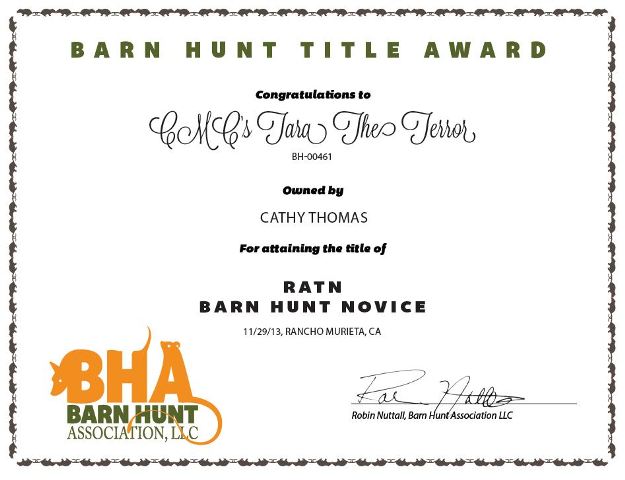 NACSW NOSEWORK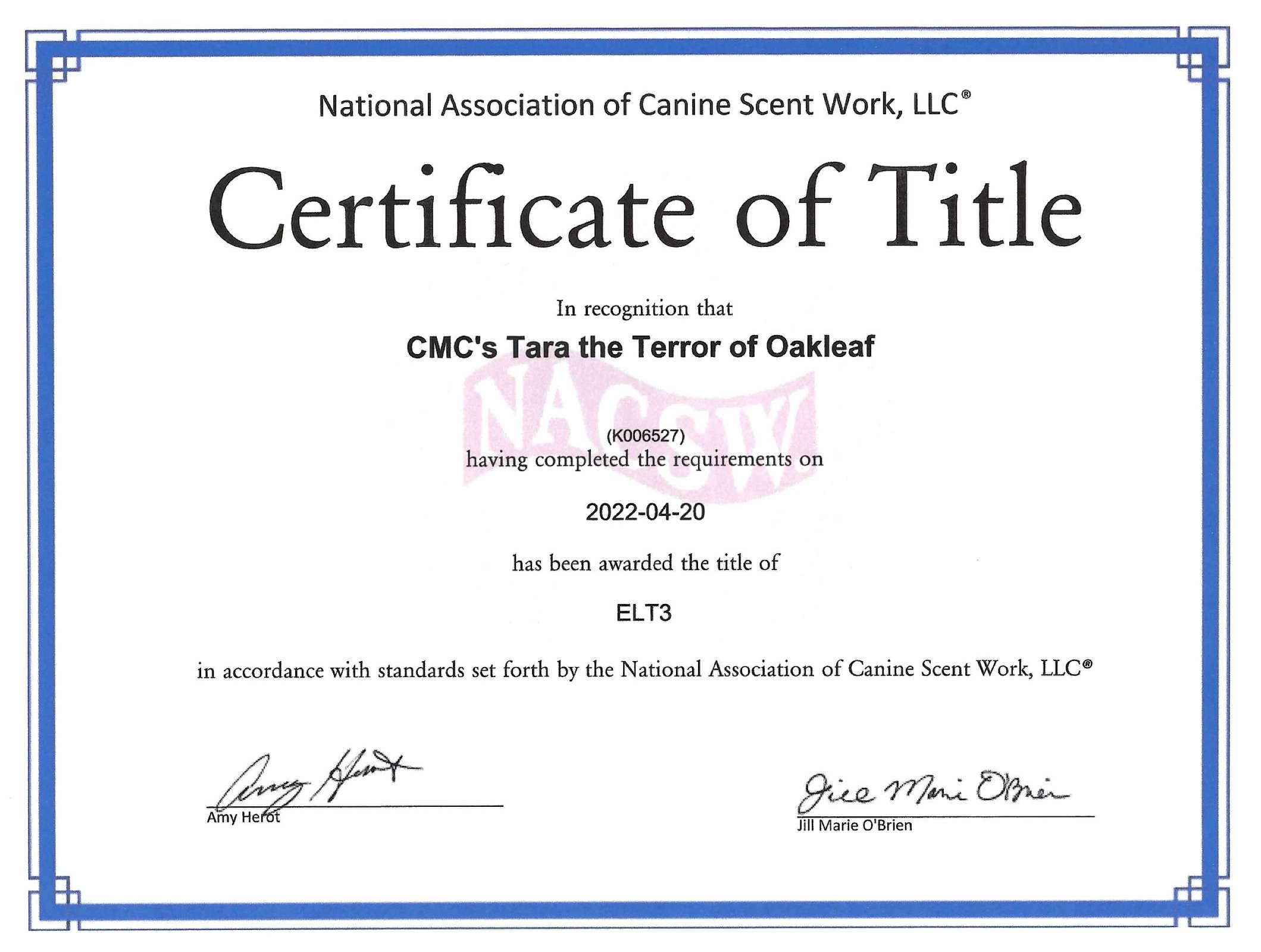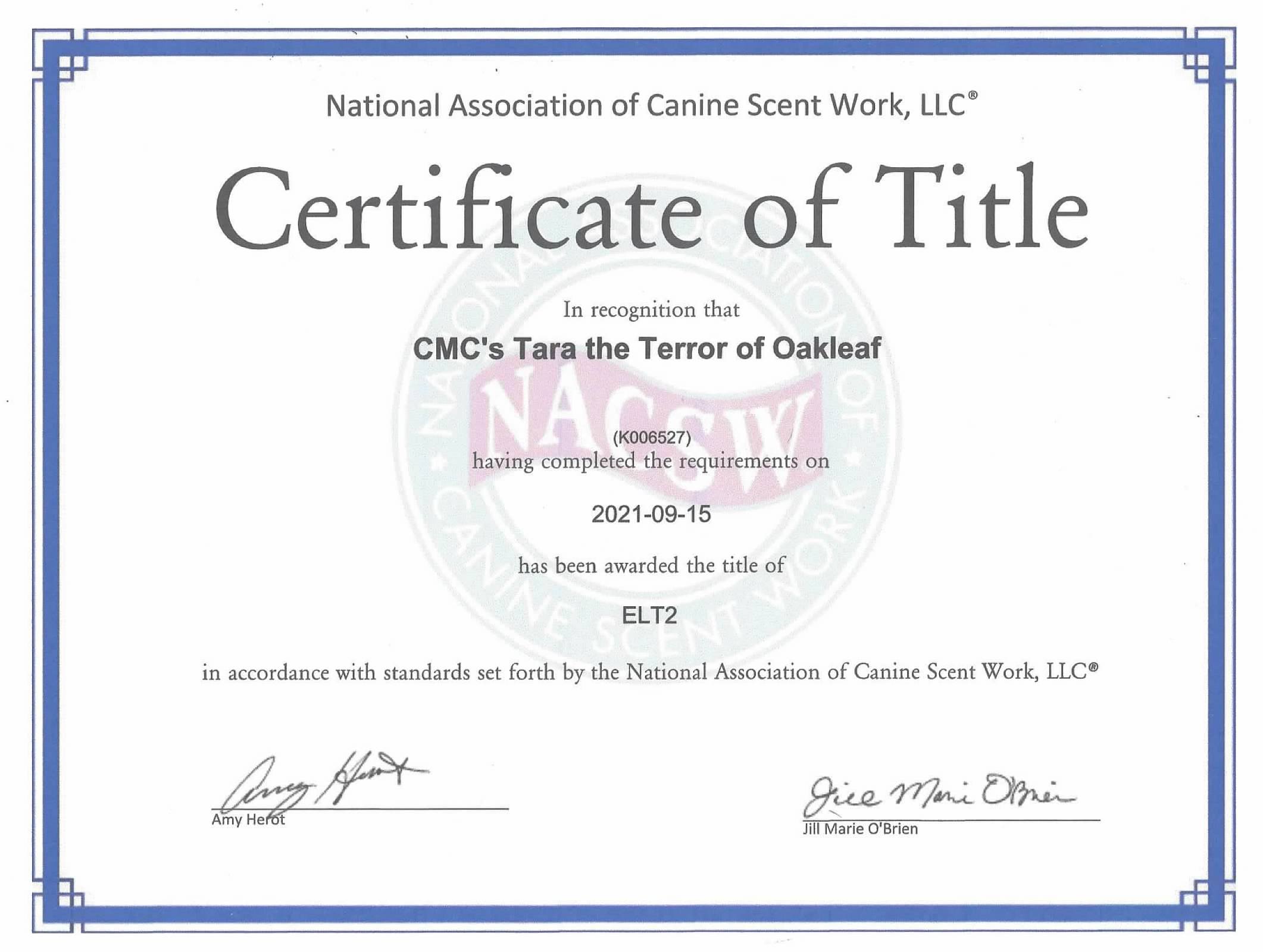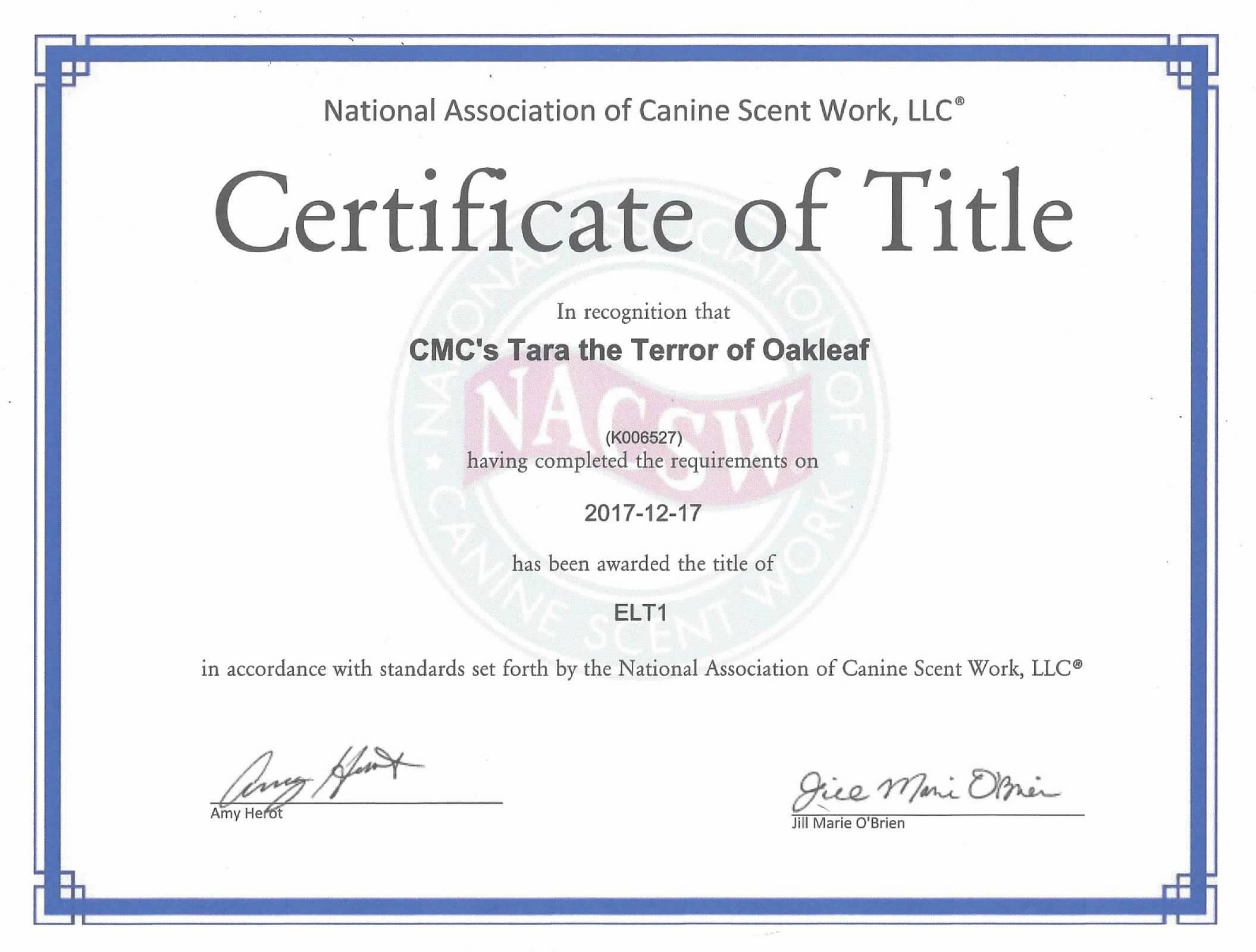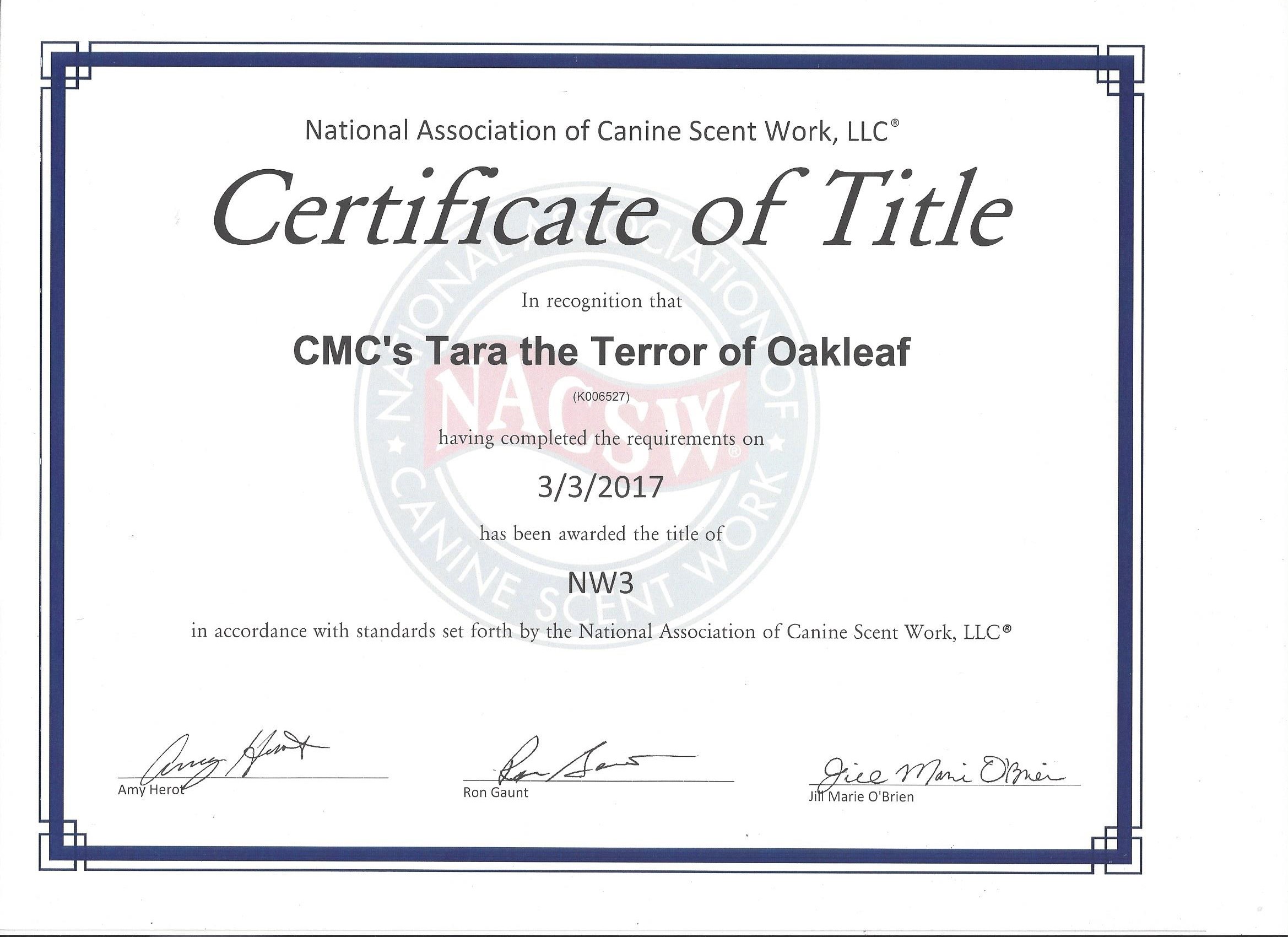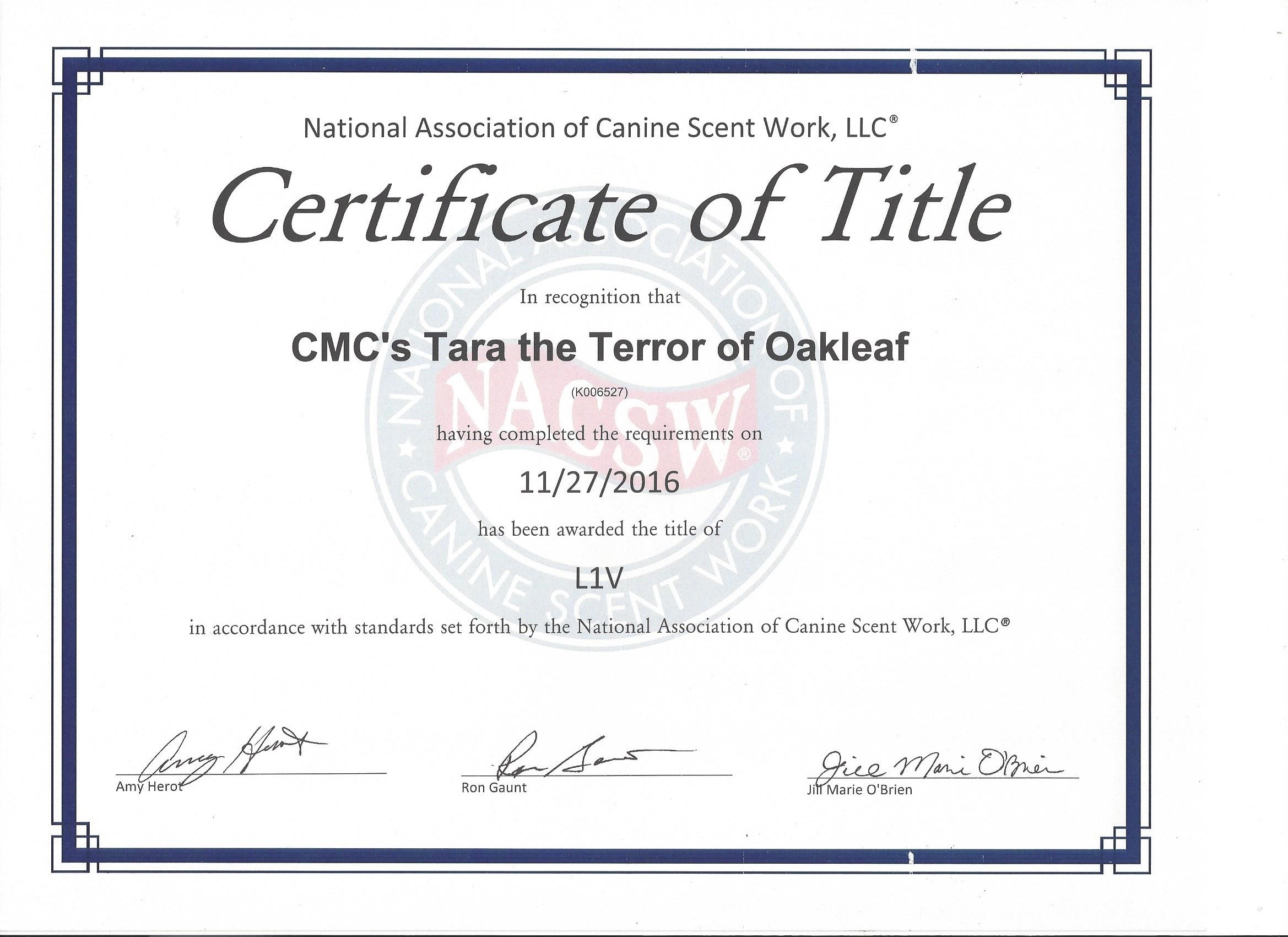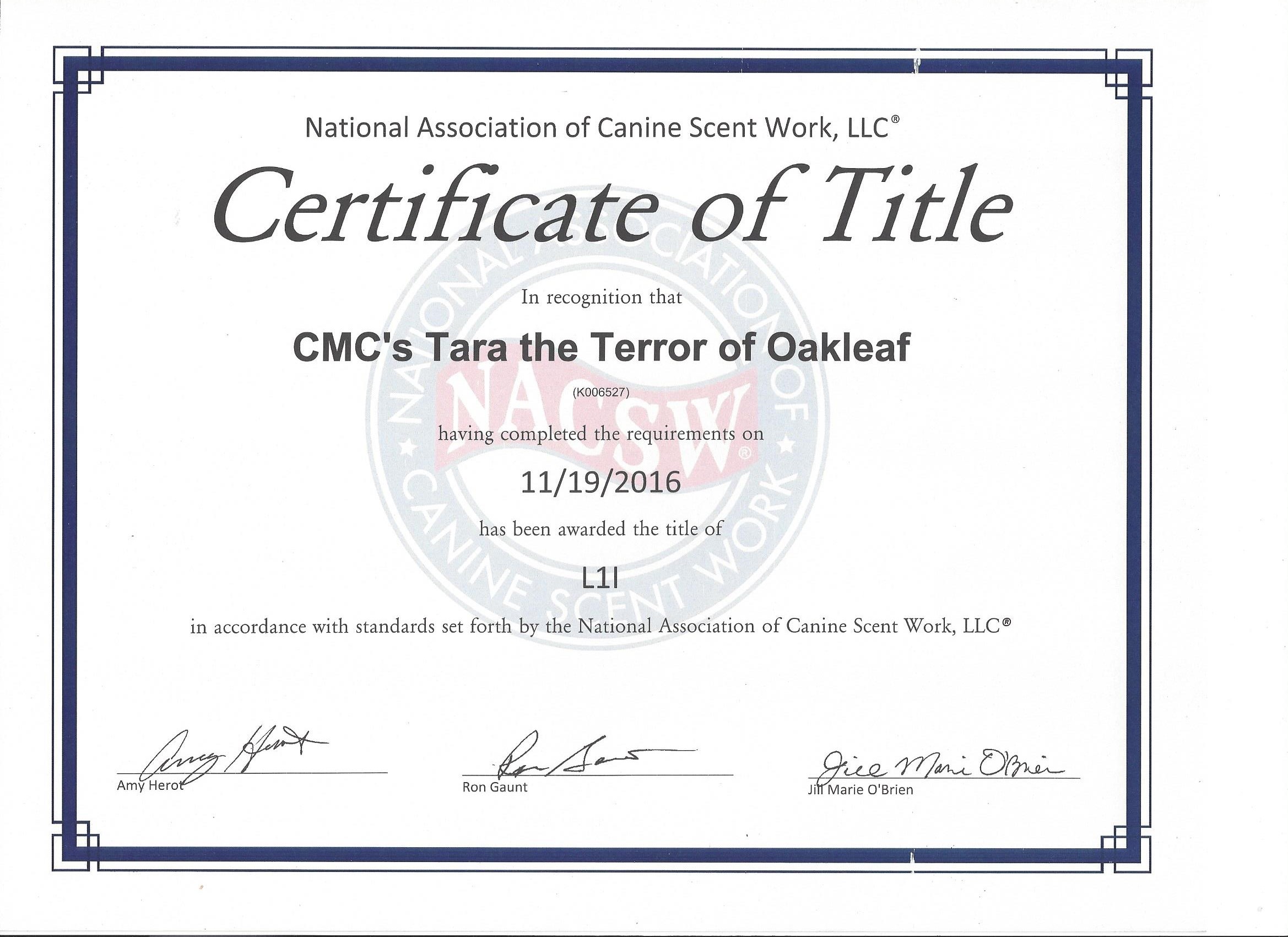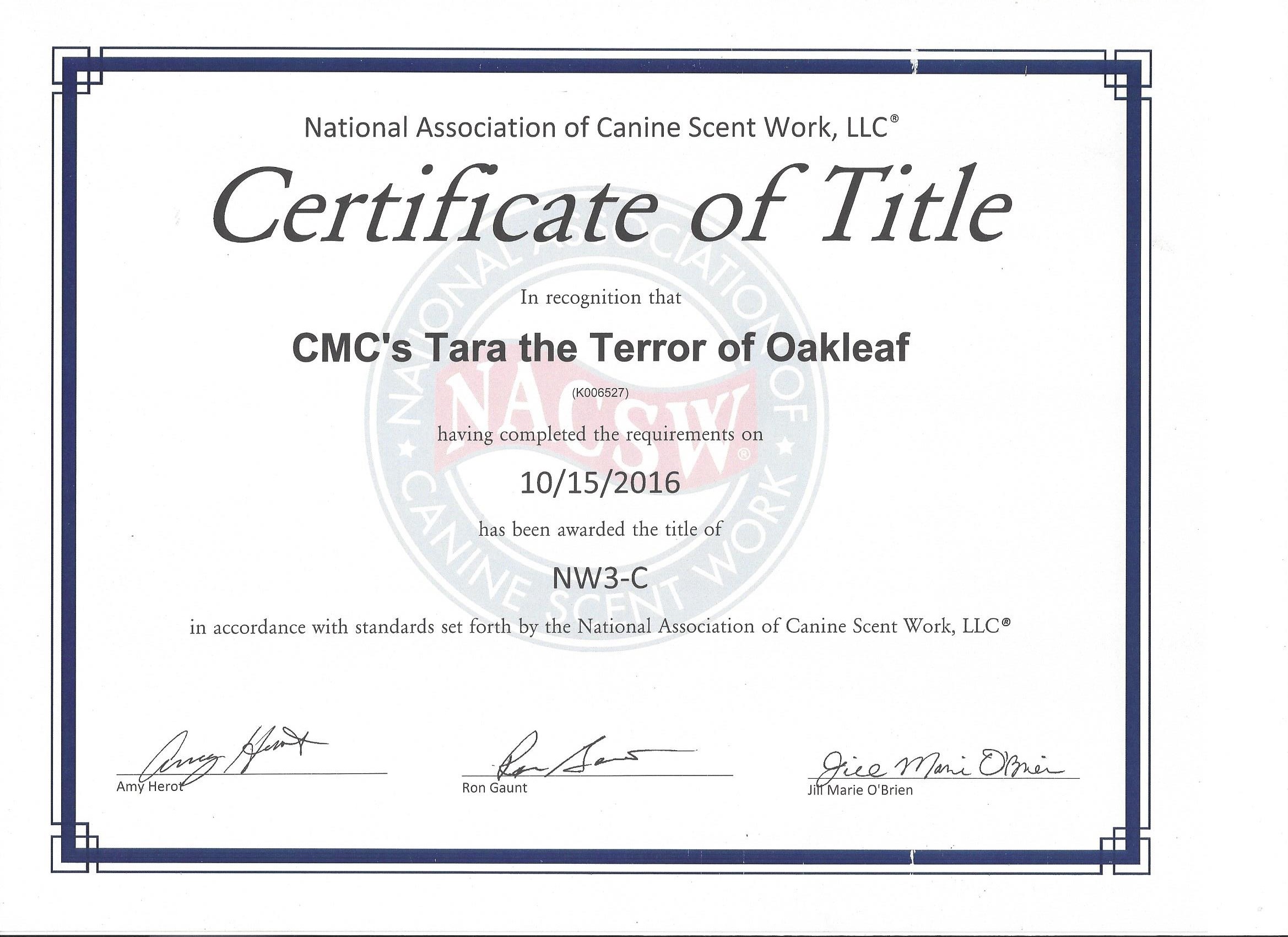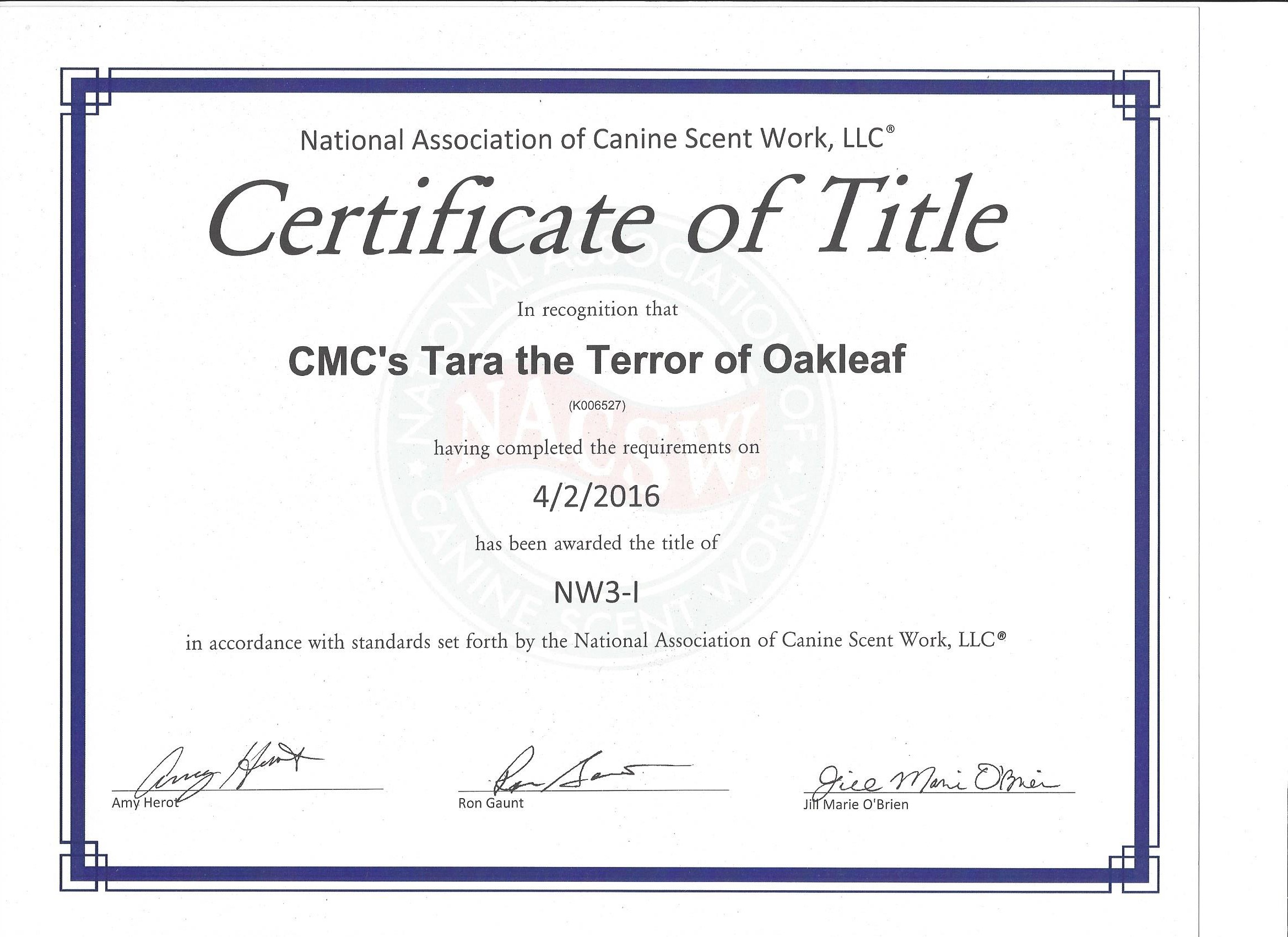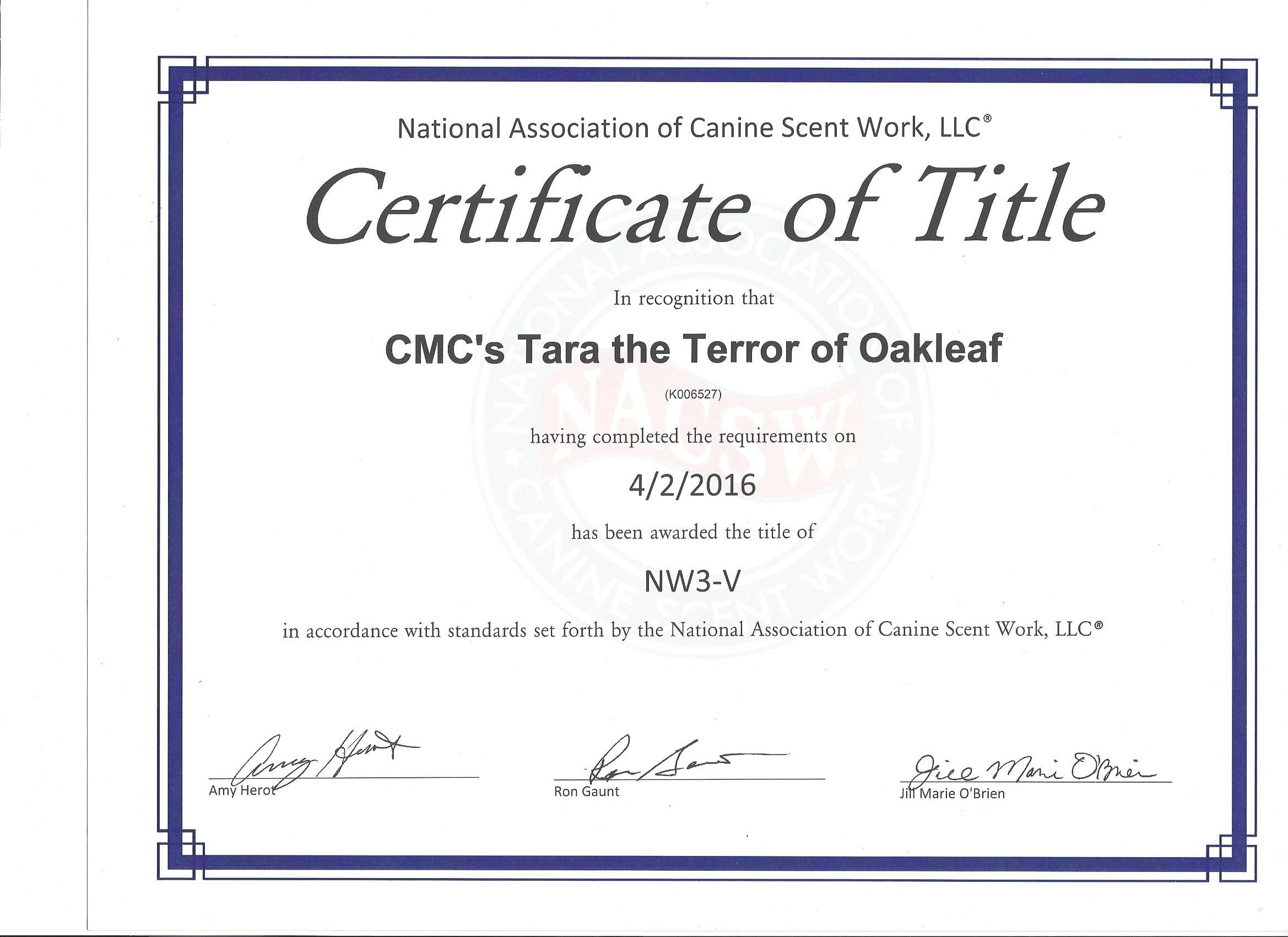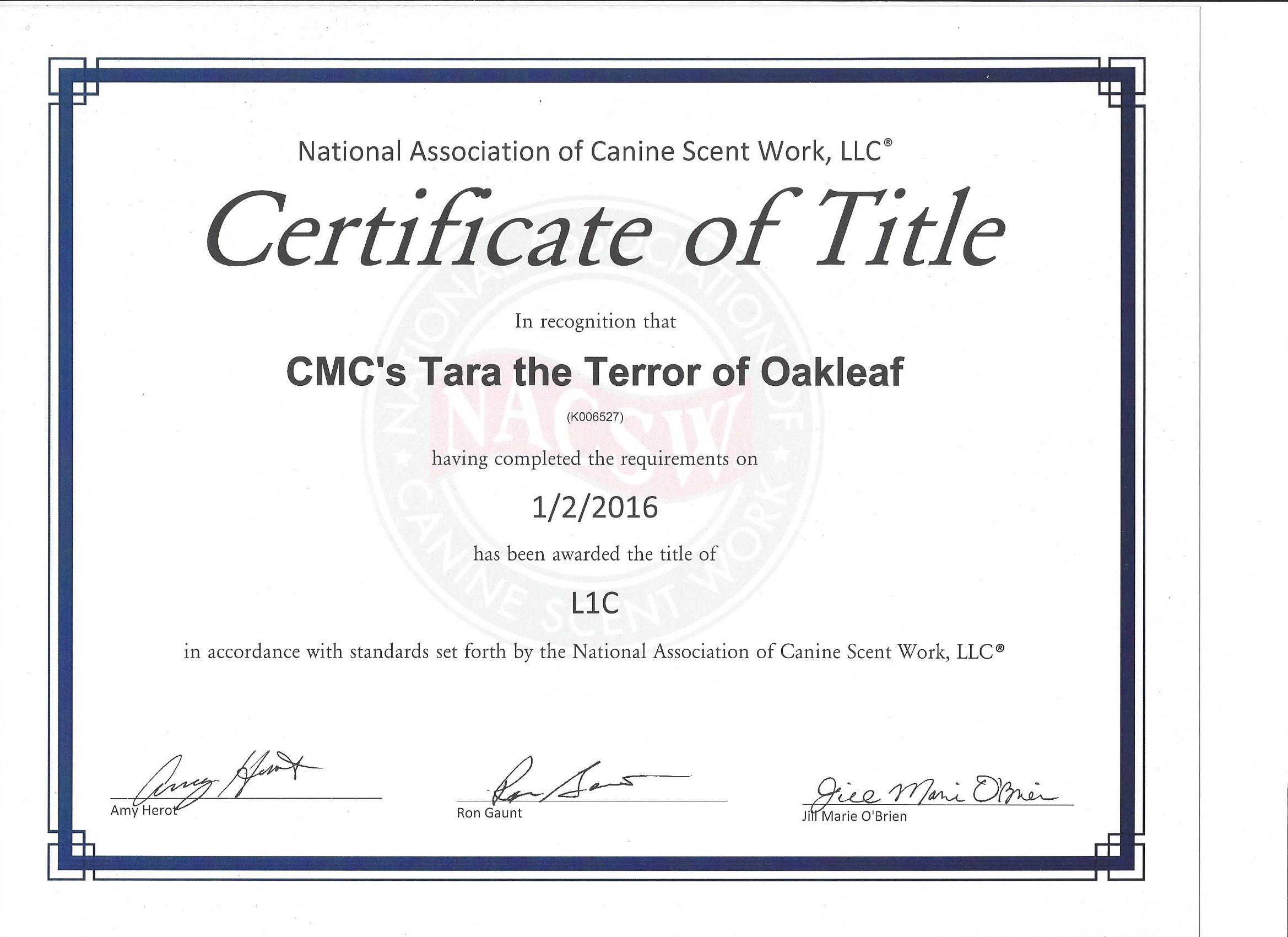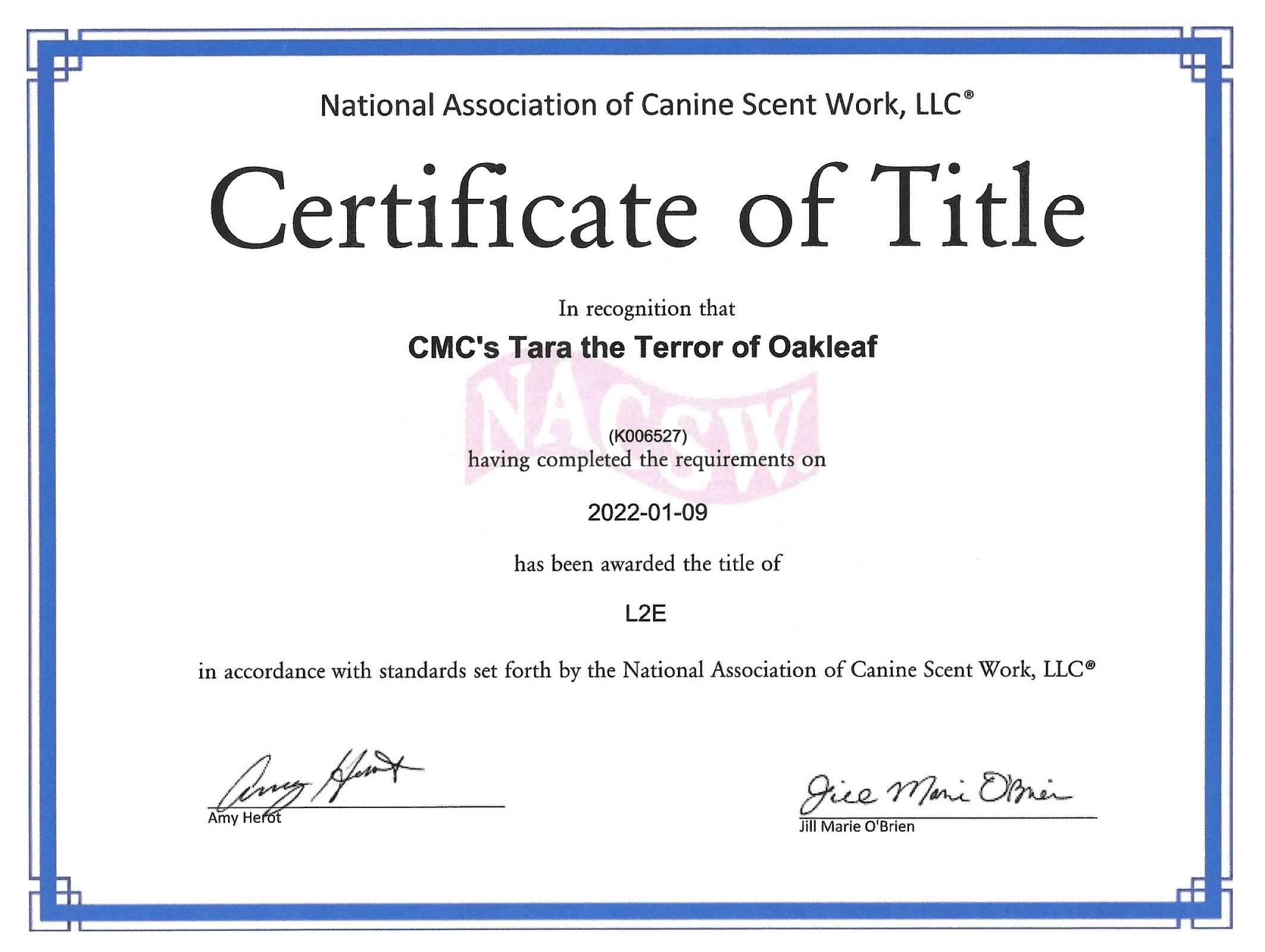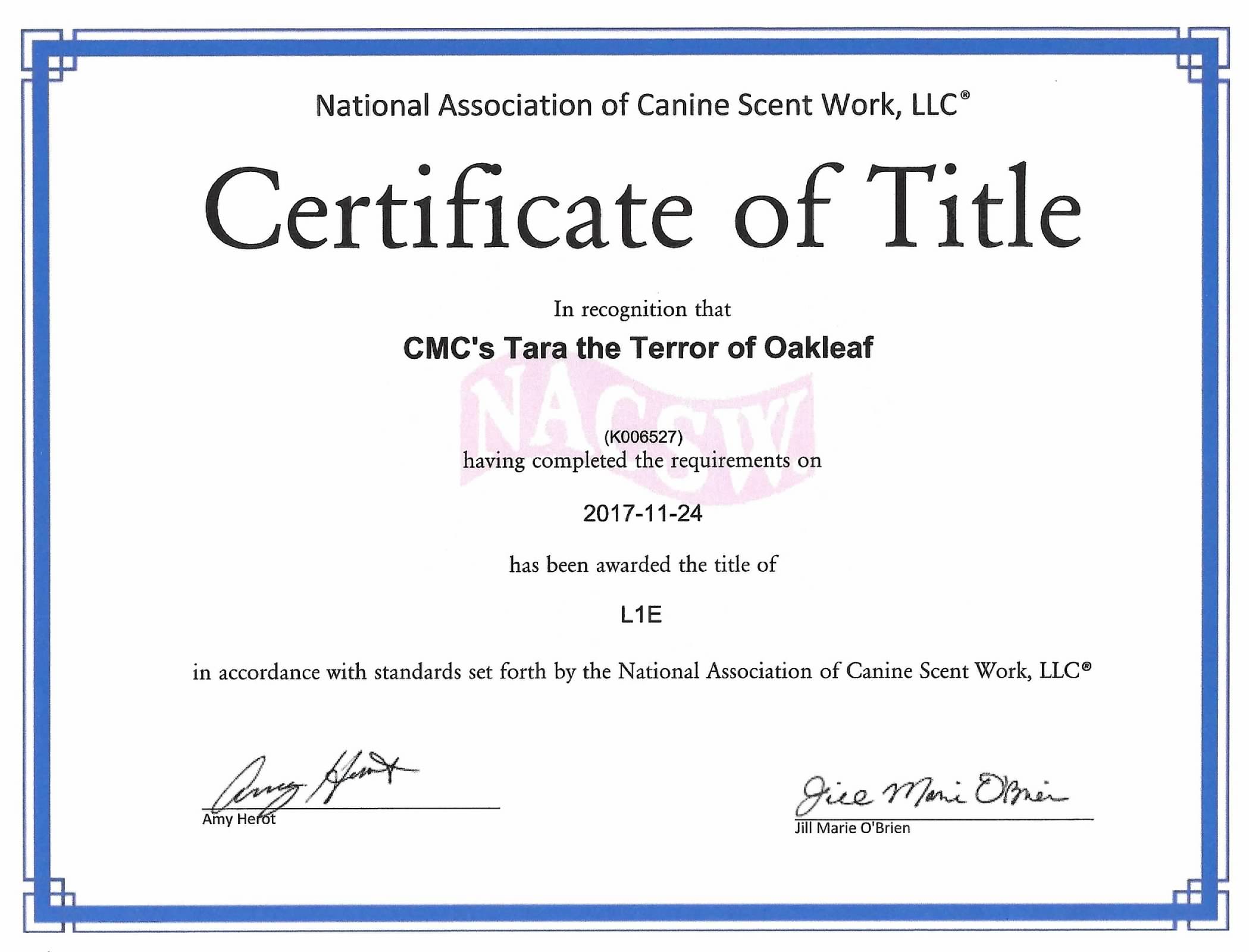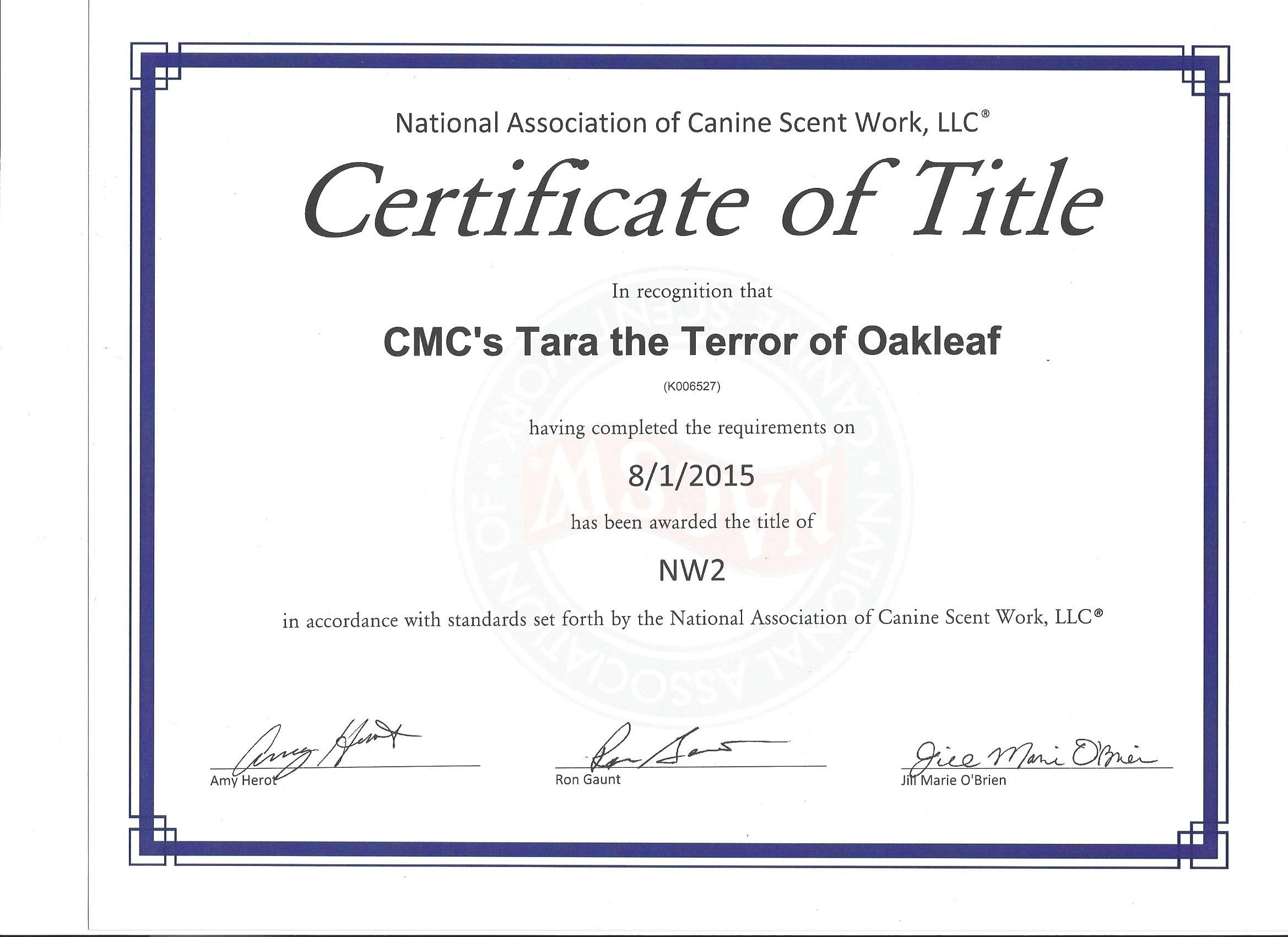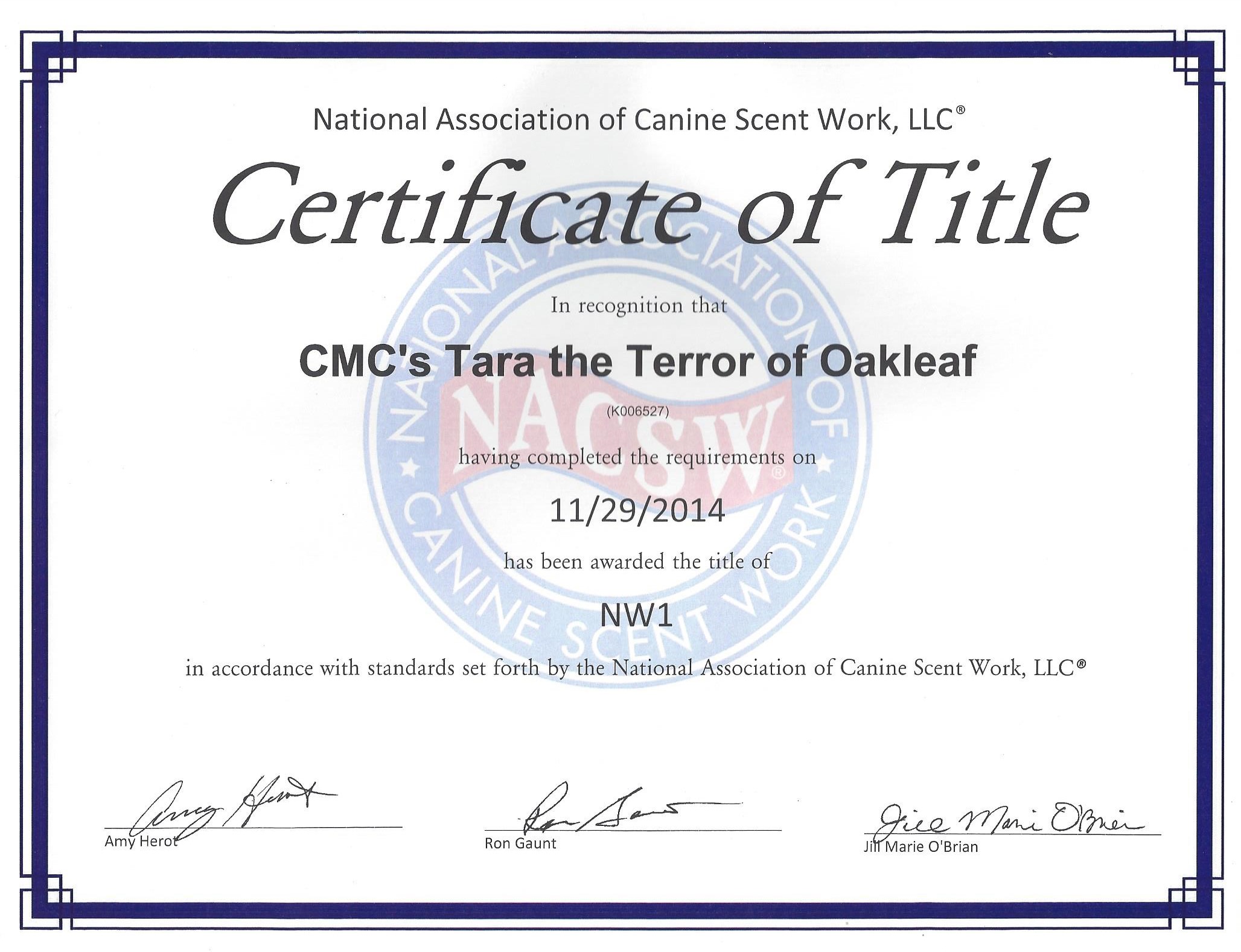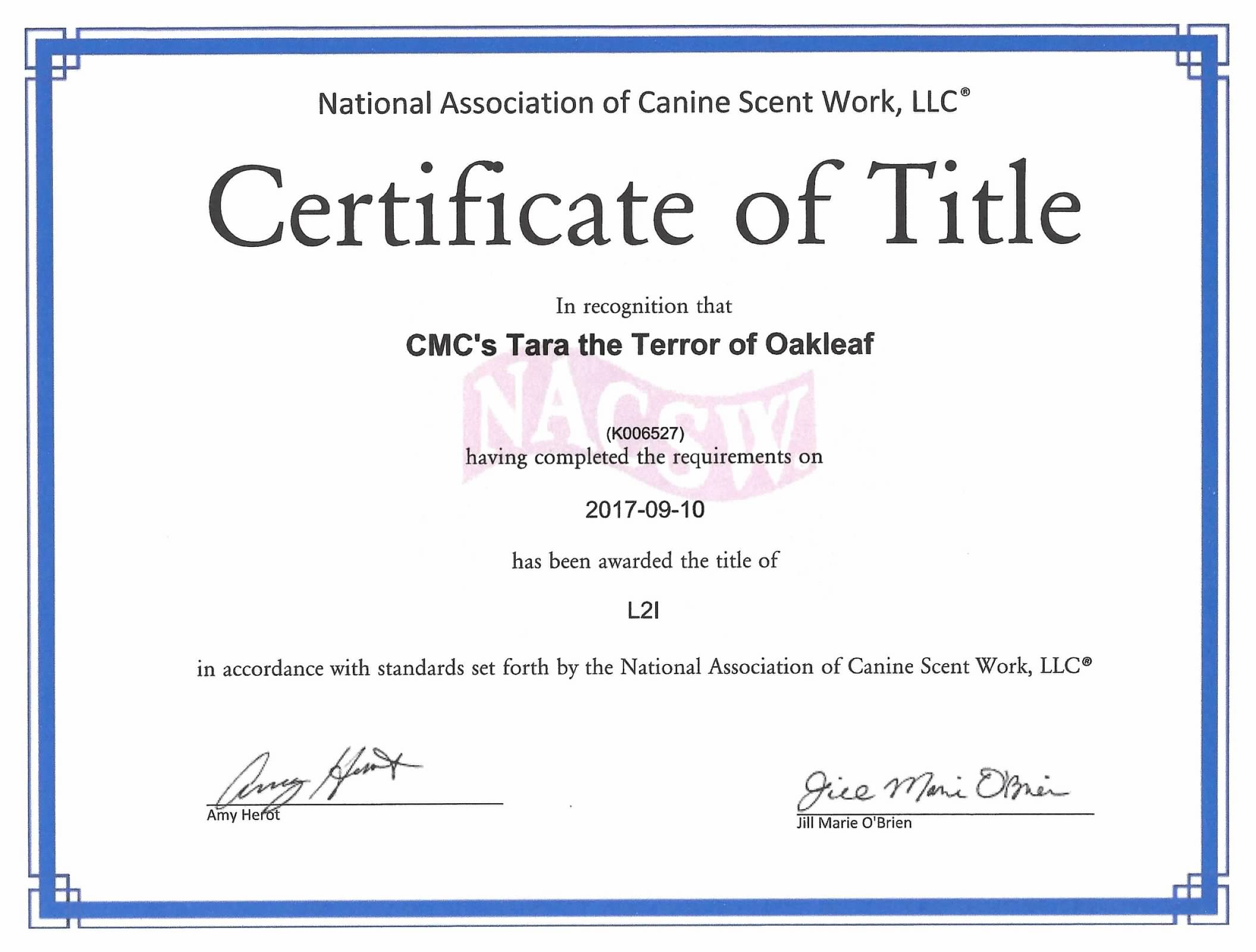 Tara Exterior and Interior Nosework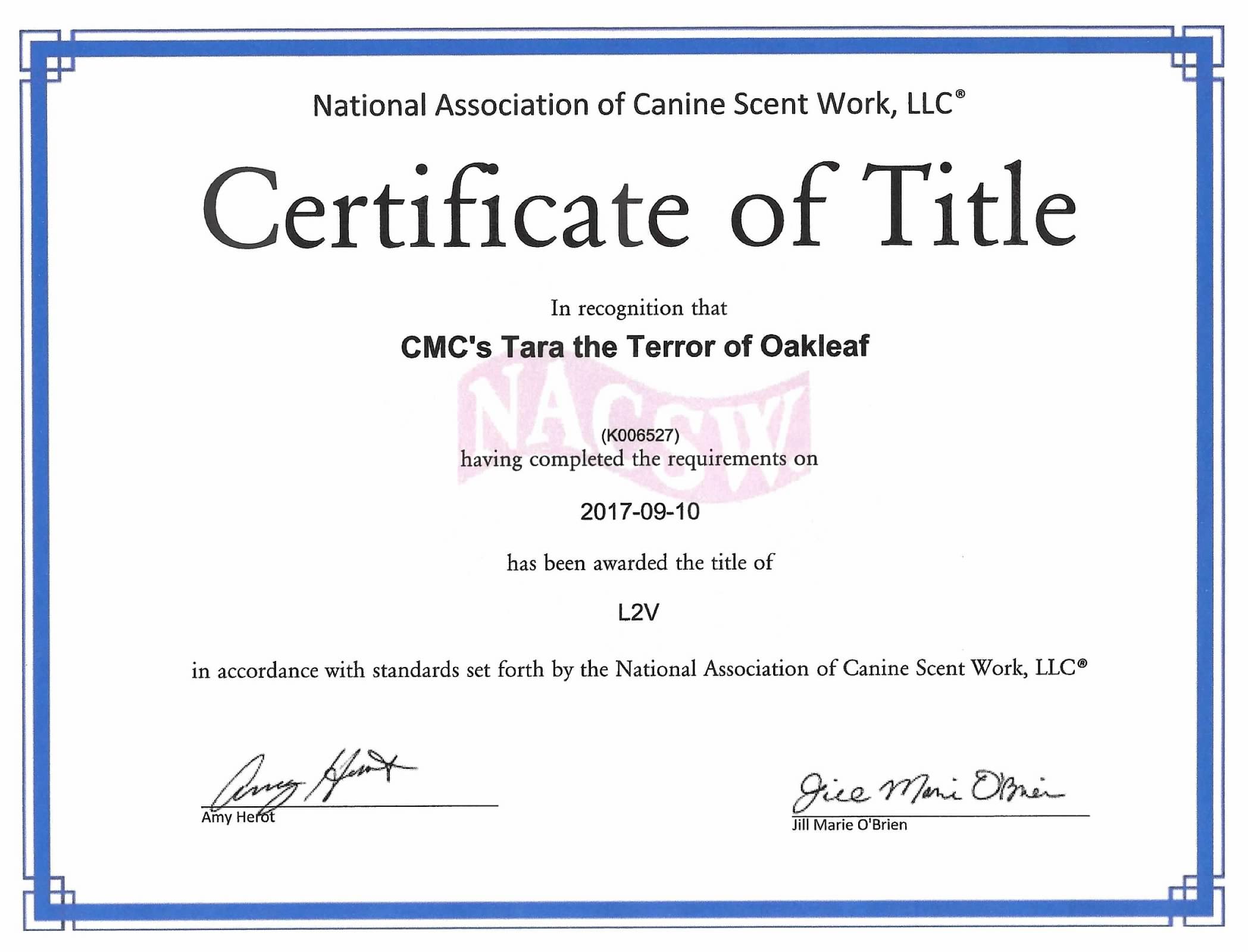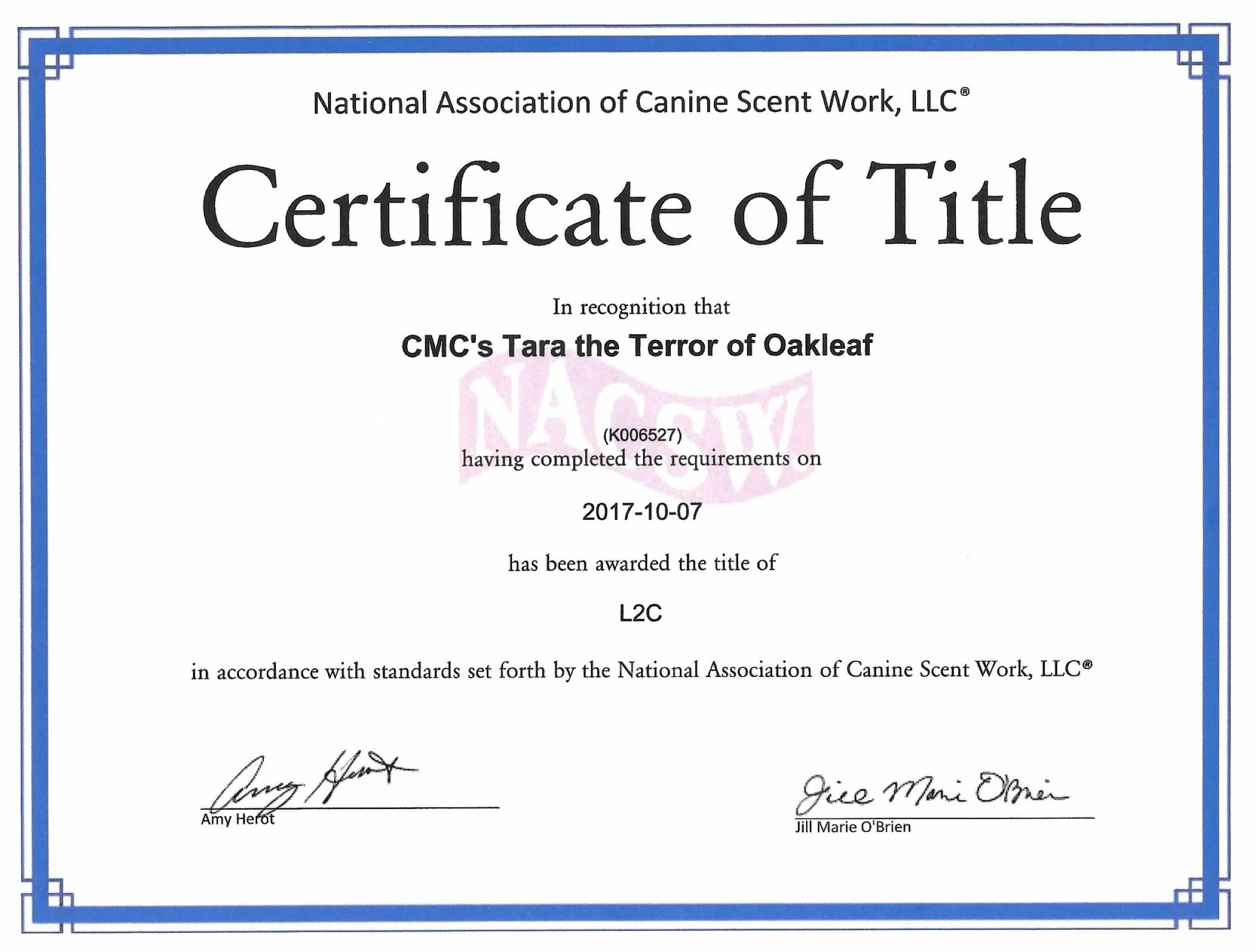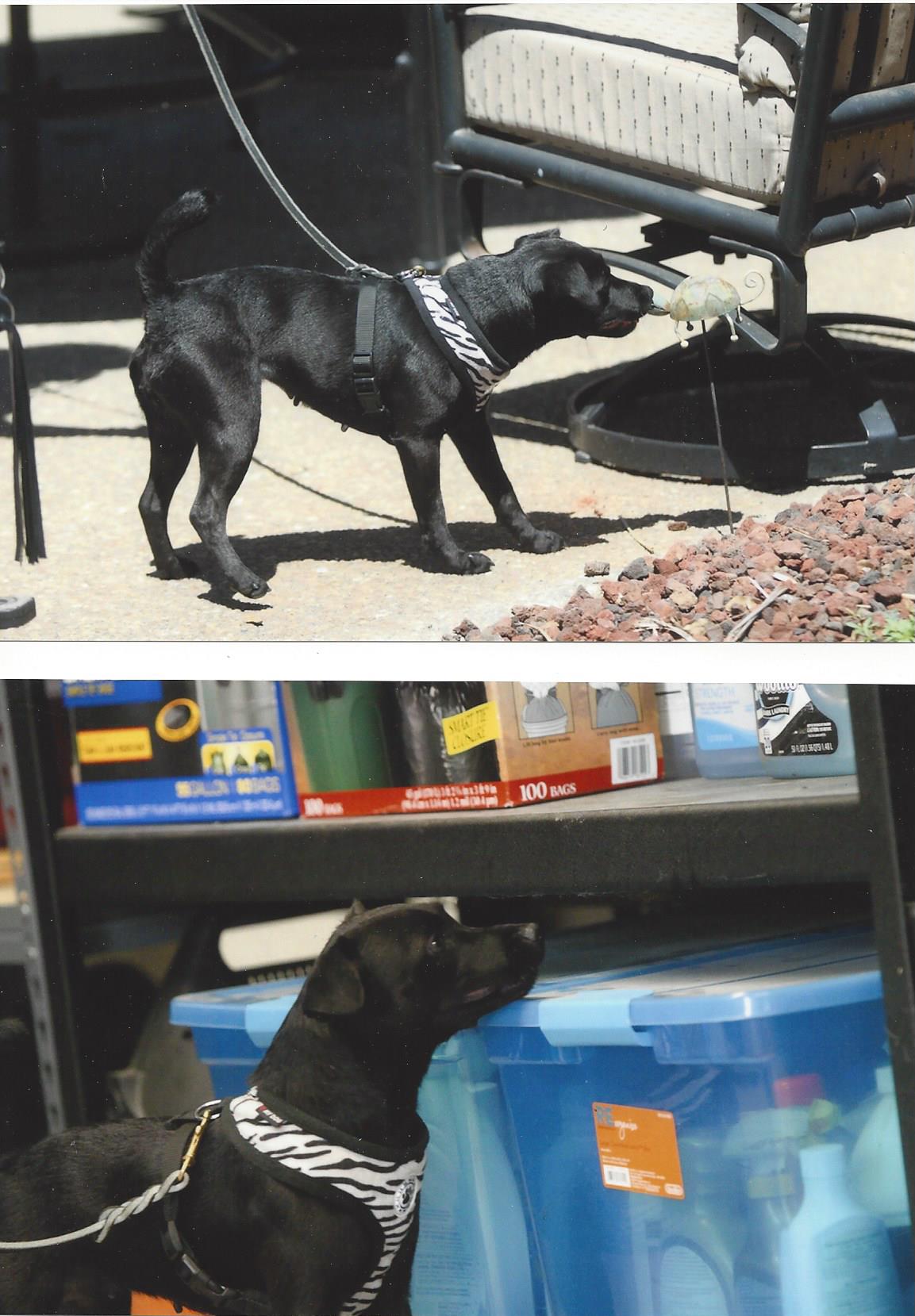 SNIFFING DOG SPORTS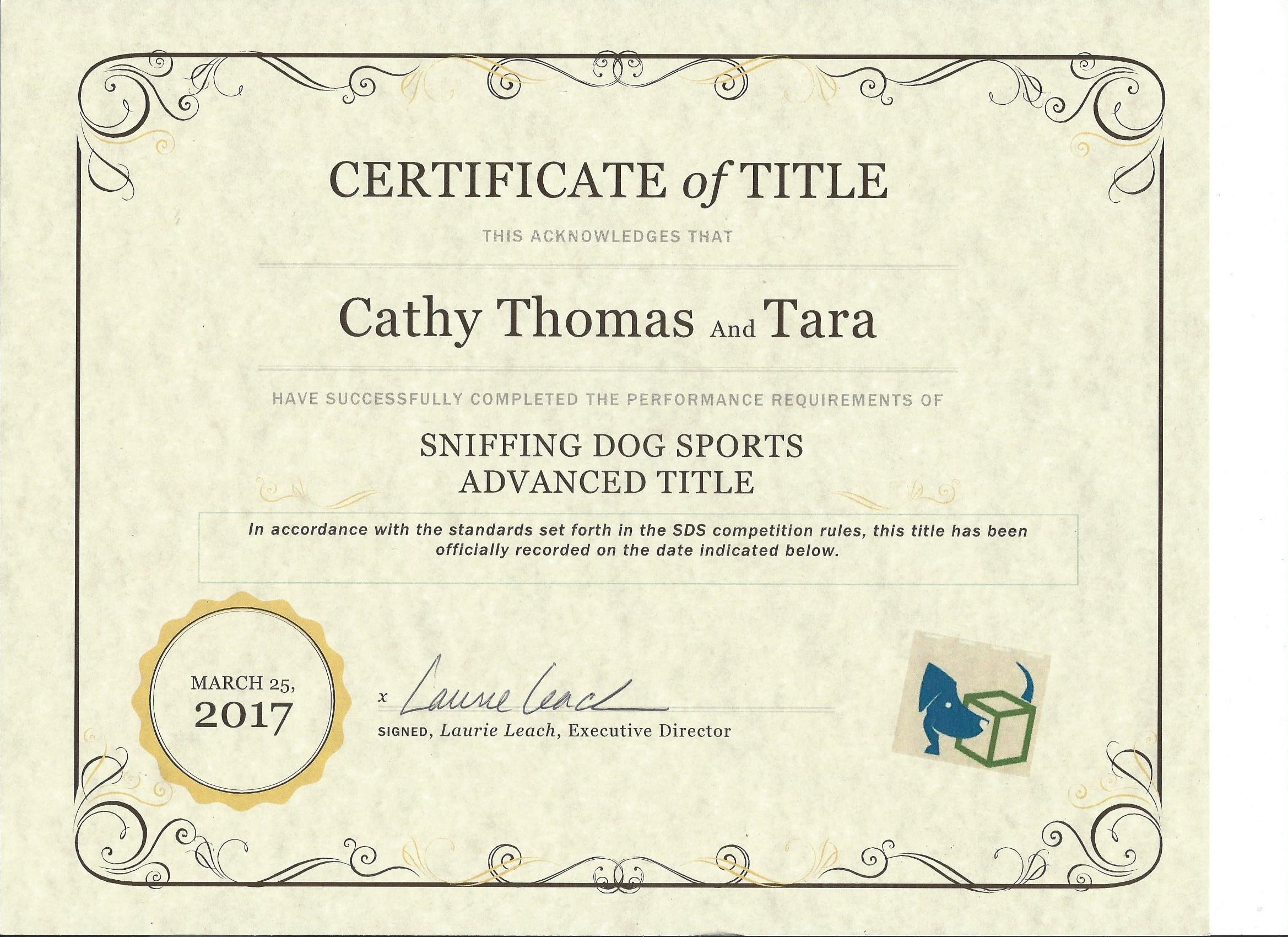 LURE COURSING
IRON DOG INTERNATIONAL
PROTECTION
TRAINING
Tara first time on hidden sleeve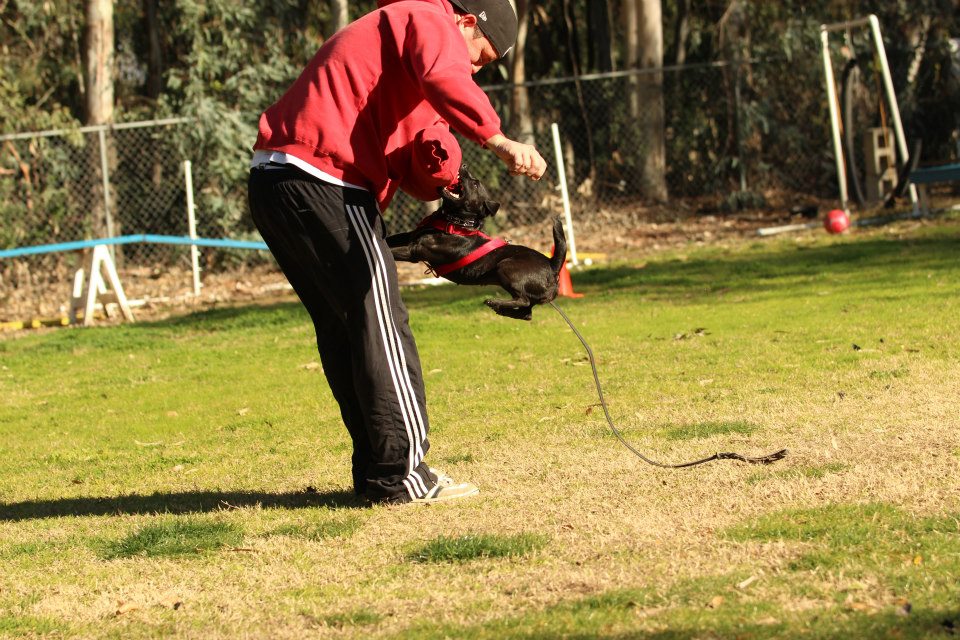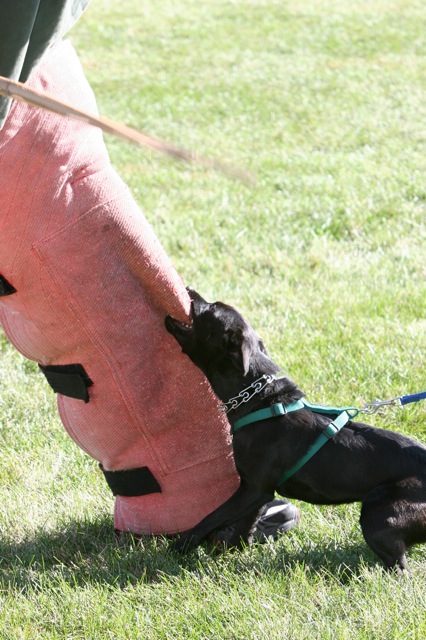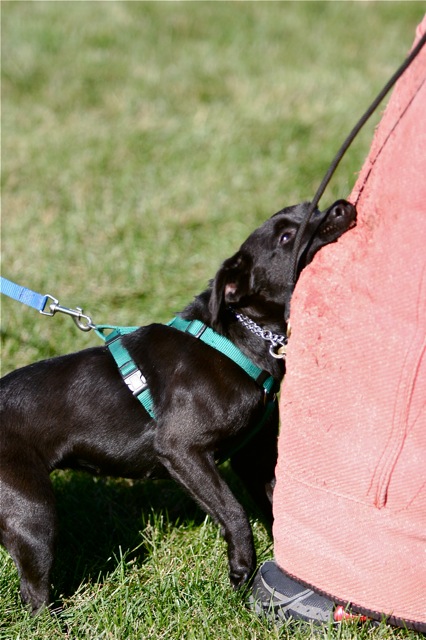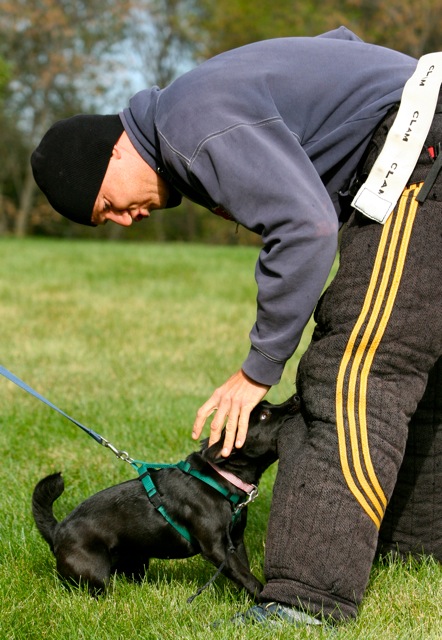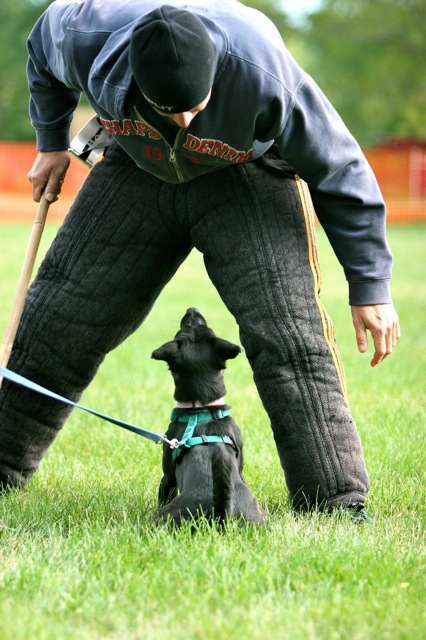 Tara obedience/protection training at Red Star Kennel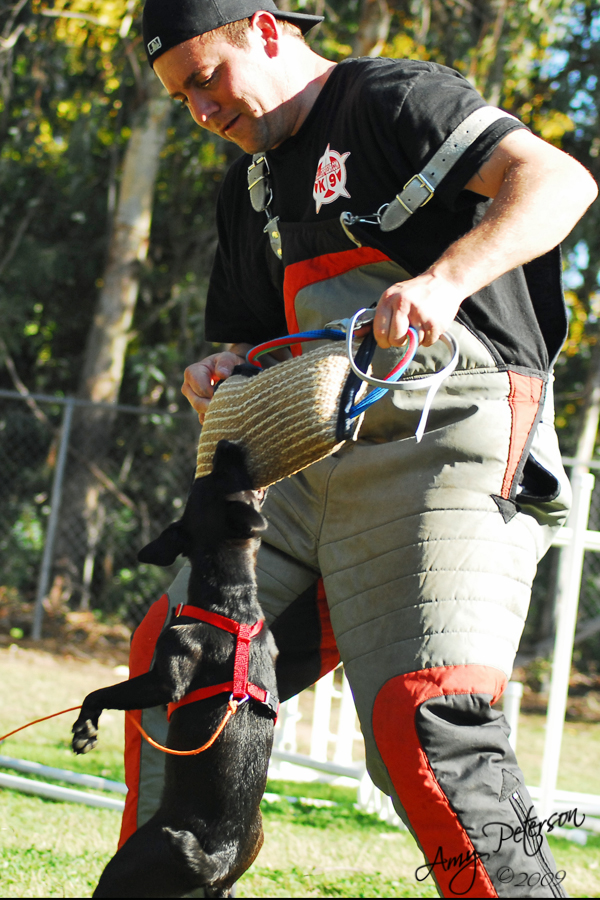 UKC SPOT ON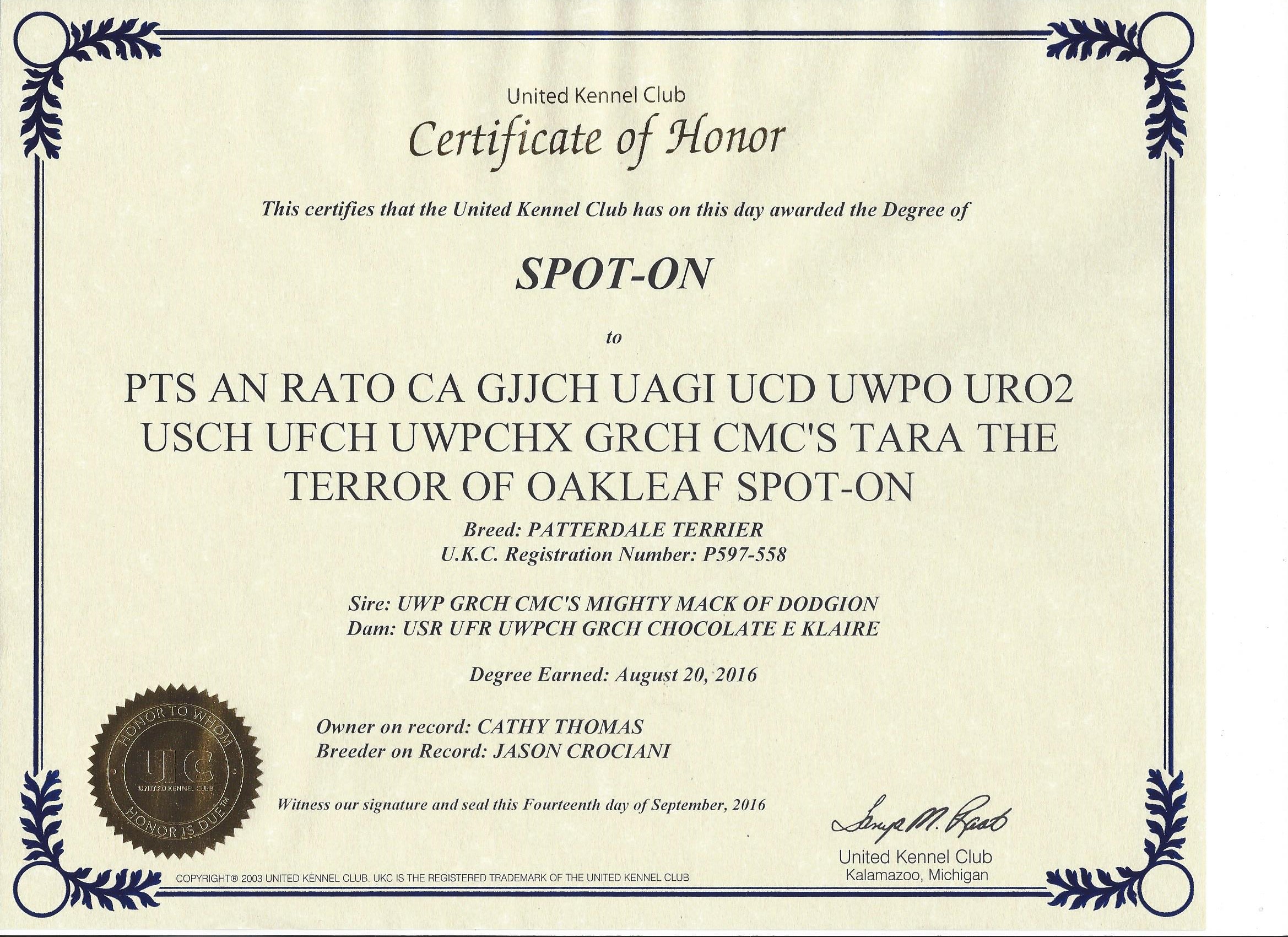 AKC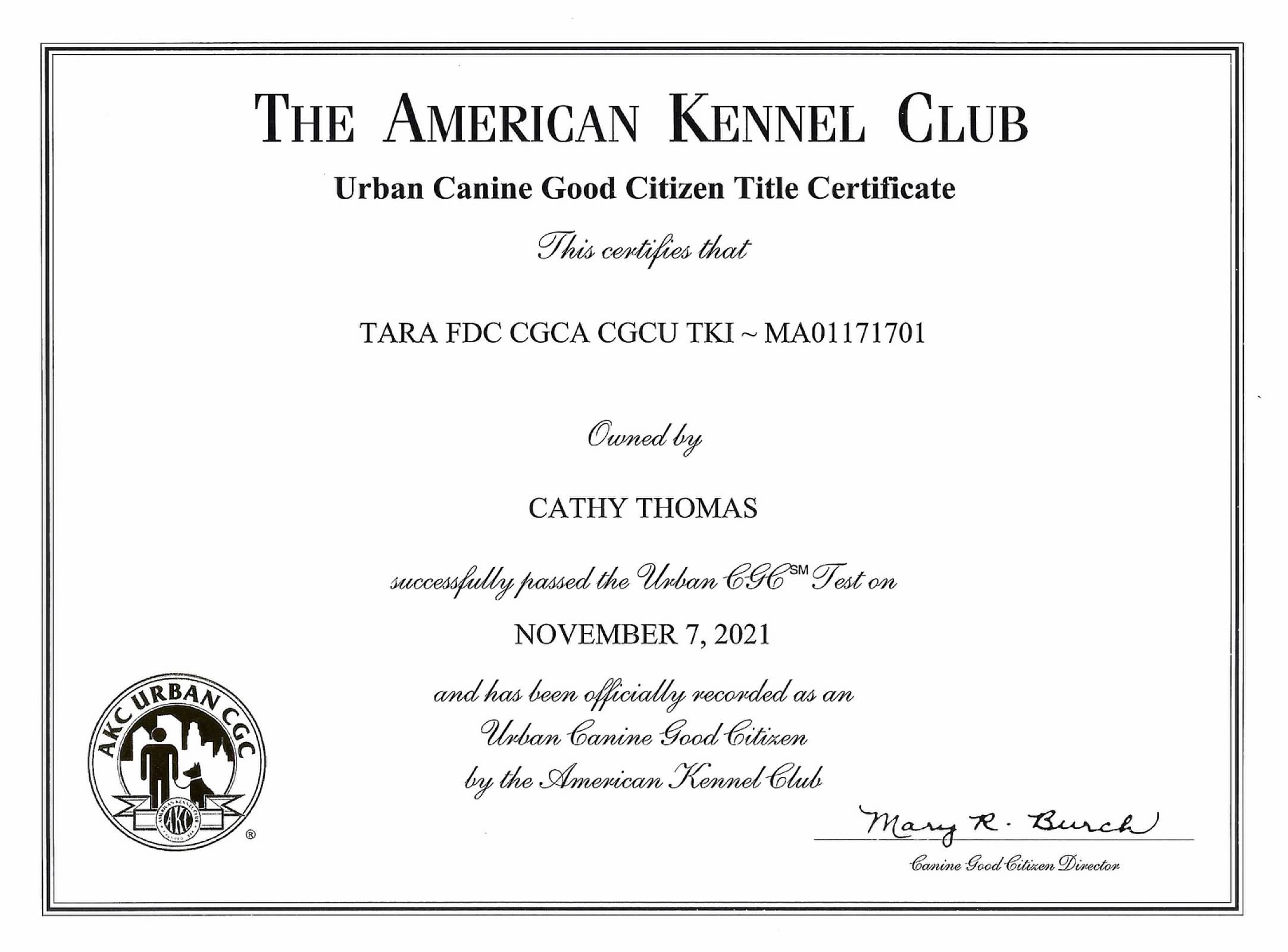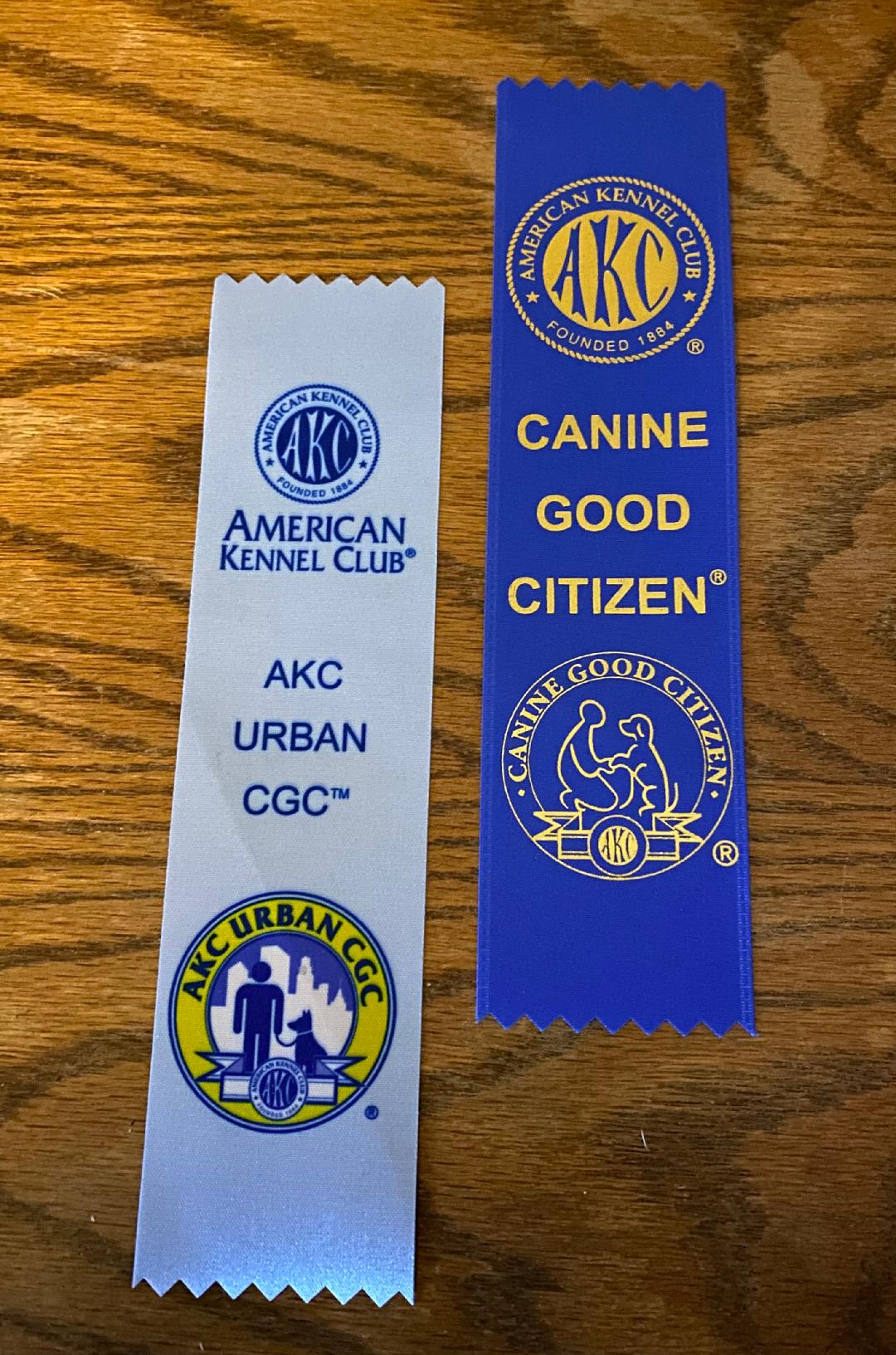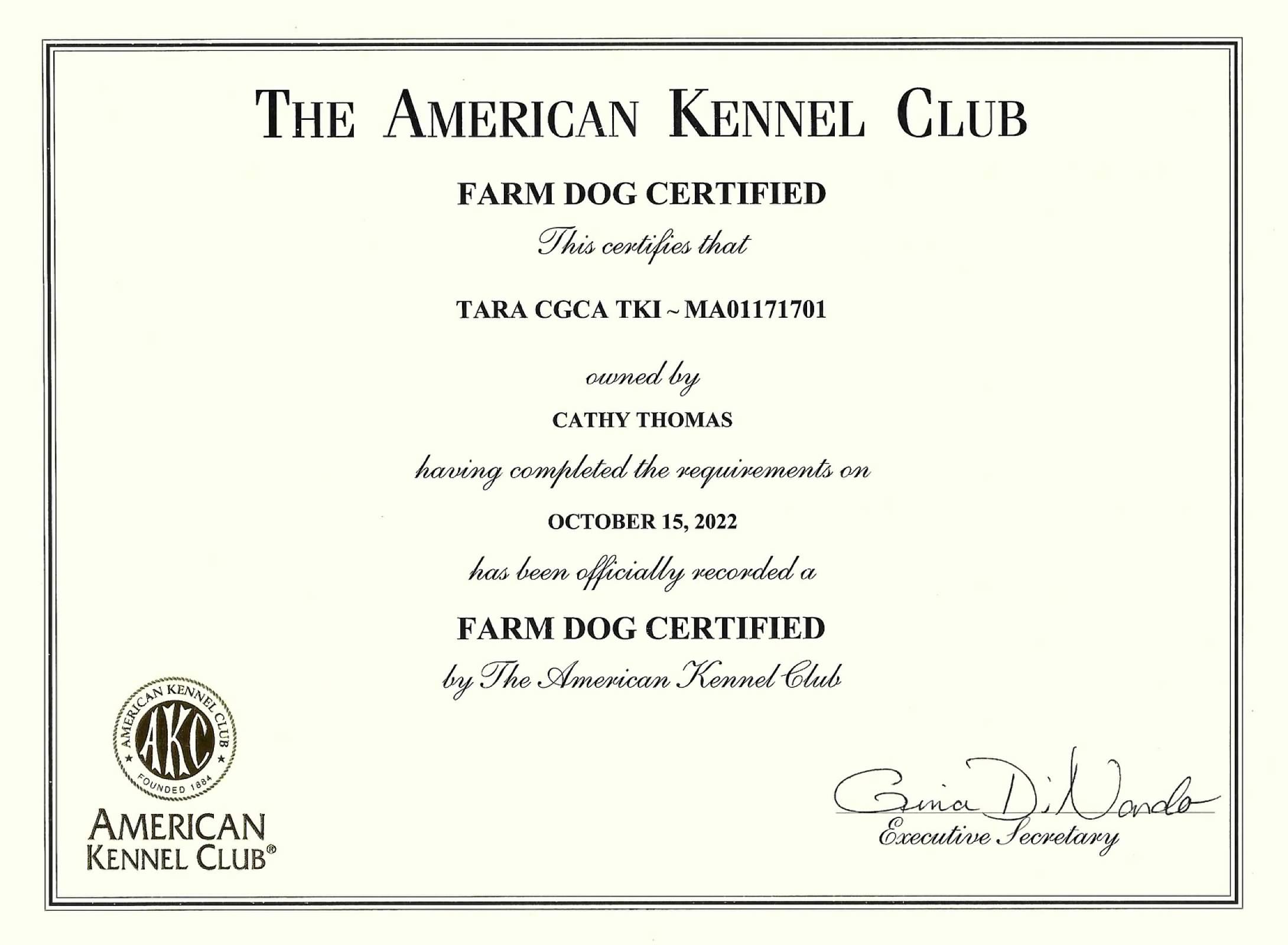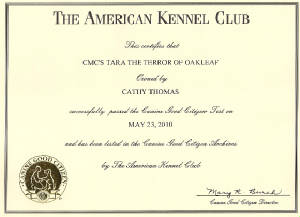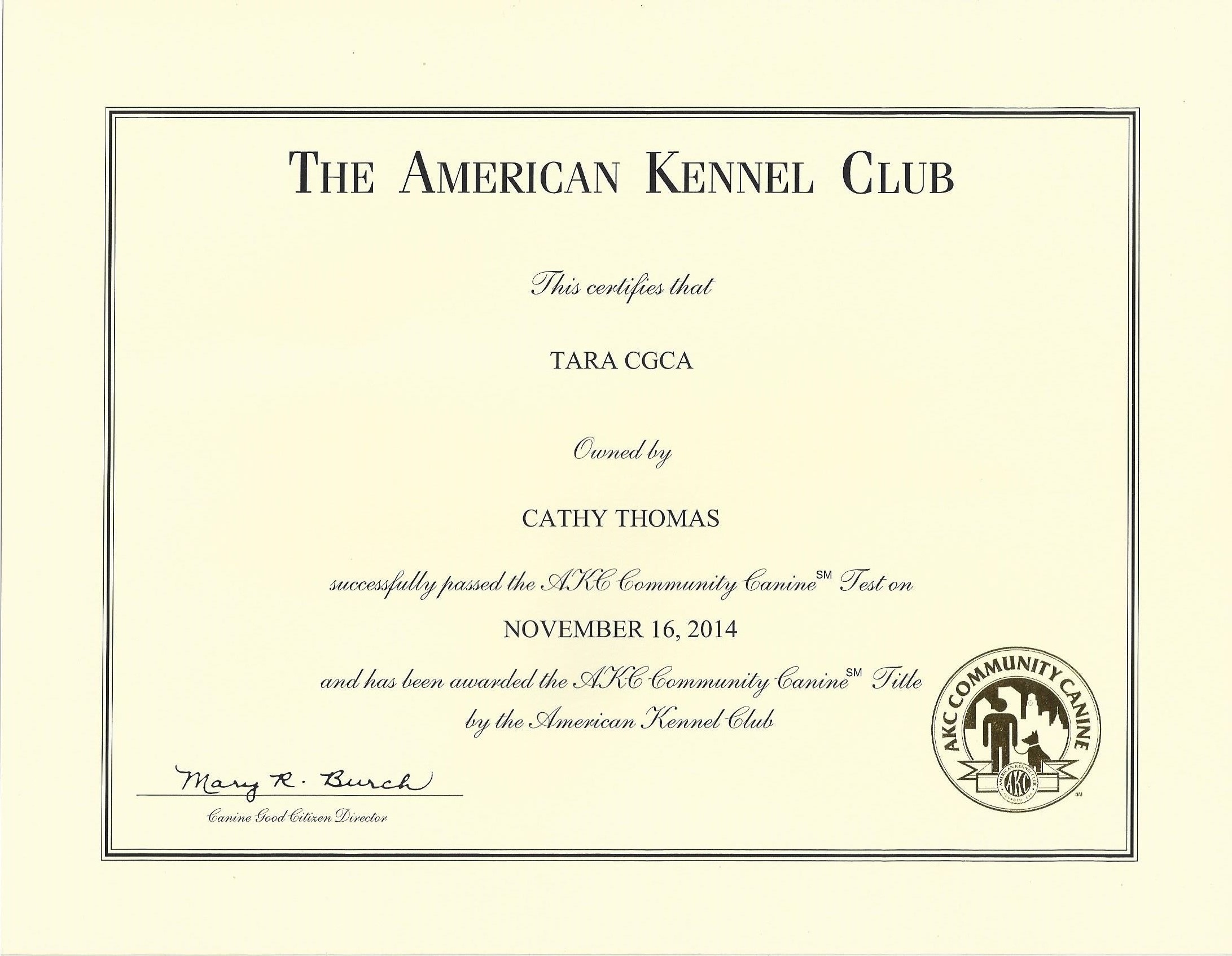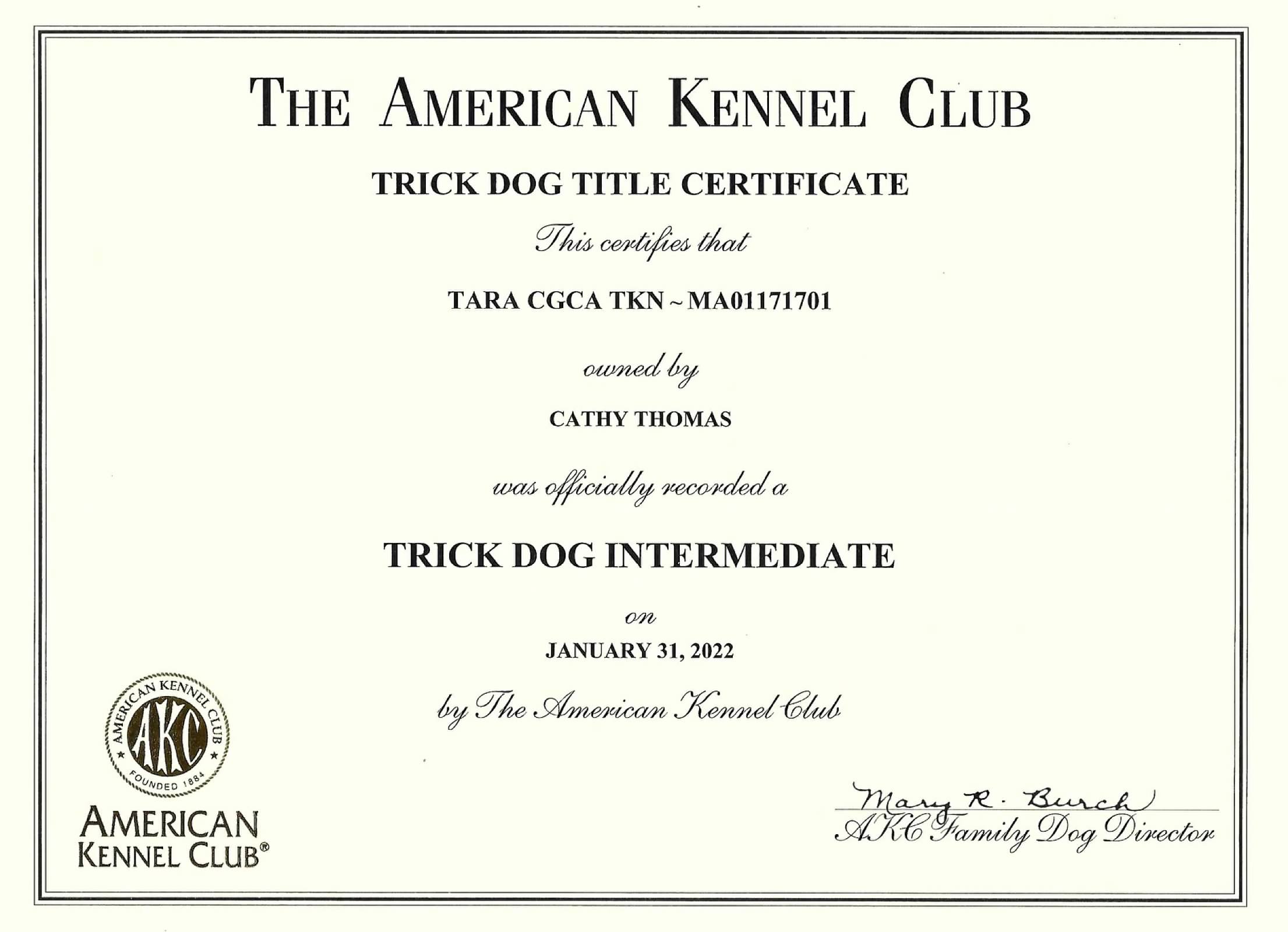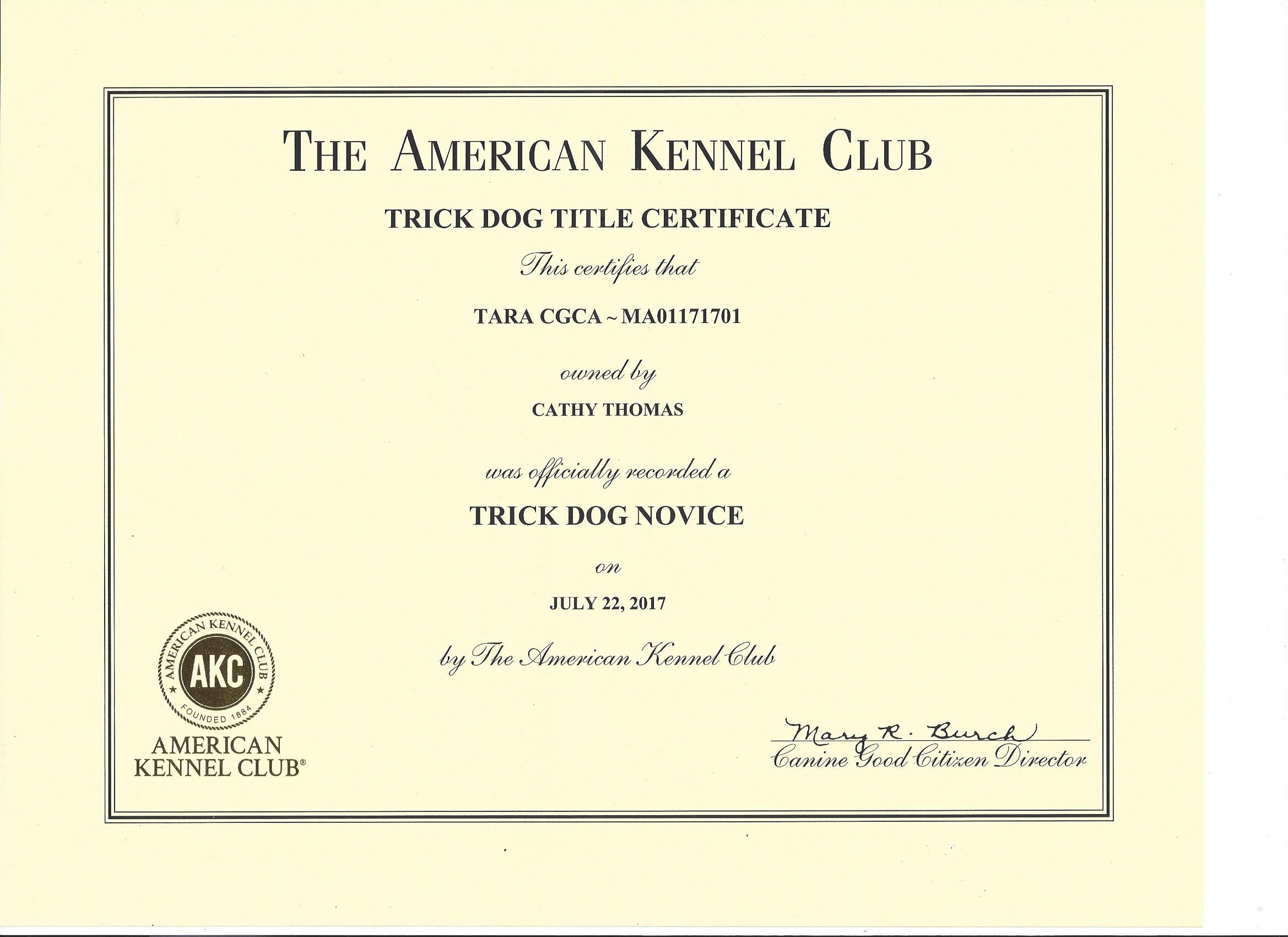 Tara 3 months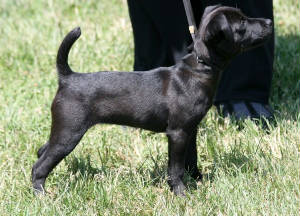 Tara...a determined little 3 month old!!!!!
One who lacks the courage to start has already finished