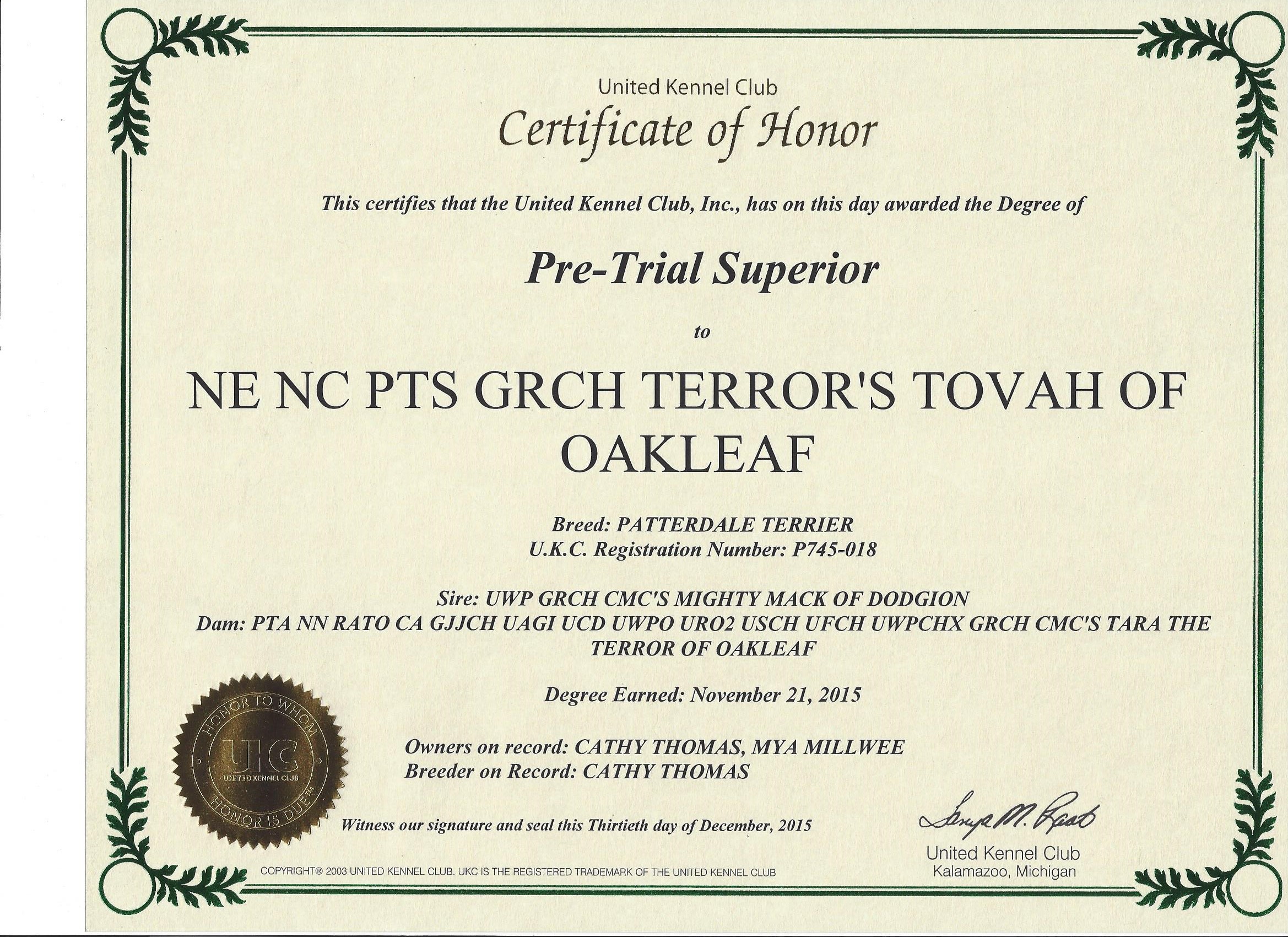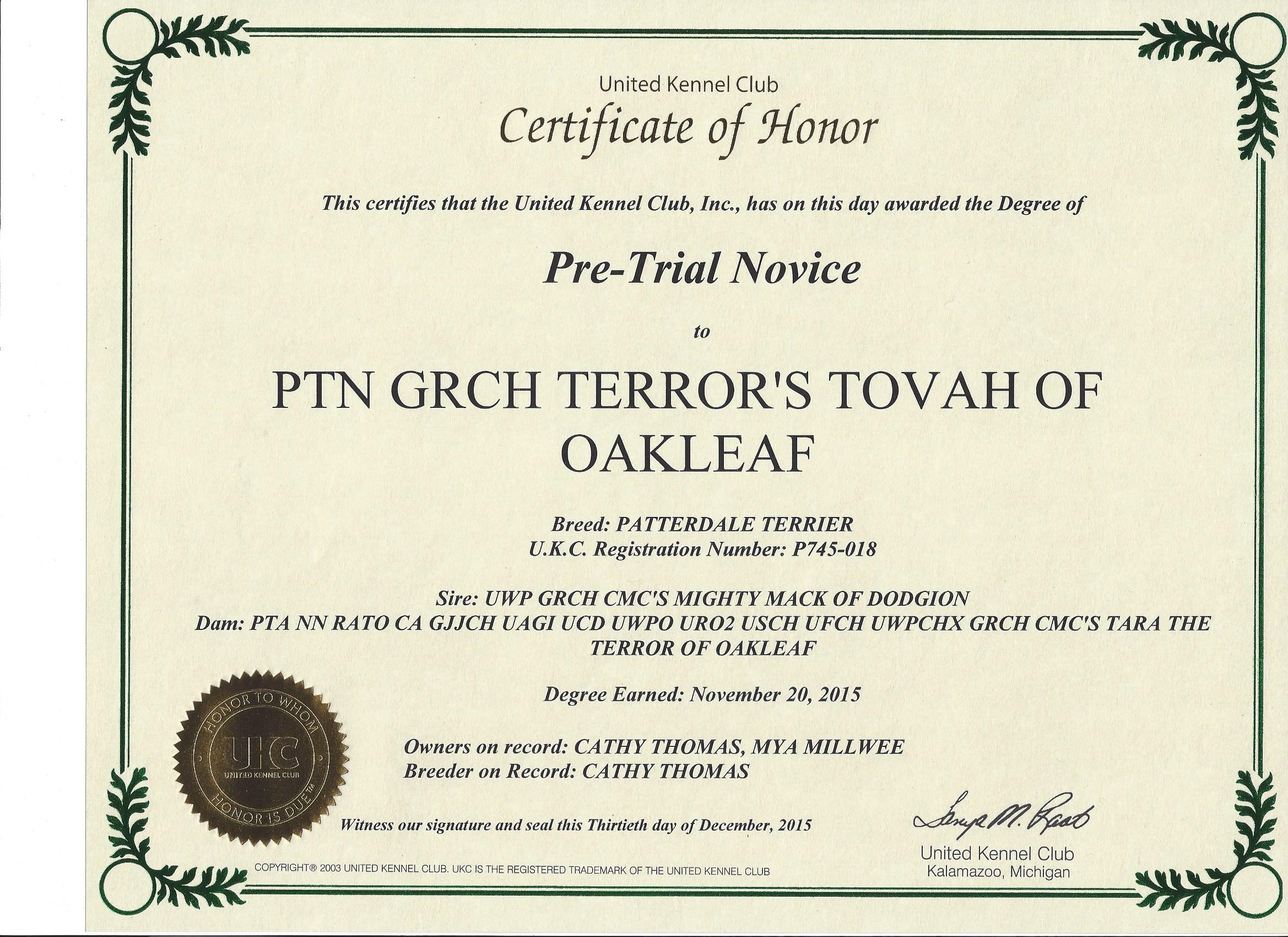 November 19-23, 2015 Tovah, Tara and I went to Hutto Texas for 8 UKC Nosework Trials....Tovah did very well...got 6 first places and 1 second place...finished PreTrials for Birch, Anise and Clove (PTN PTA AND PTS) and got her Novice Exterior, Novice Container and Novice Vehicles...needs 1 more interior for her title....very proud of Tovah!!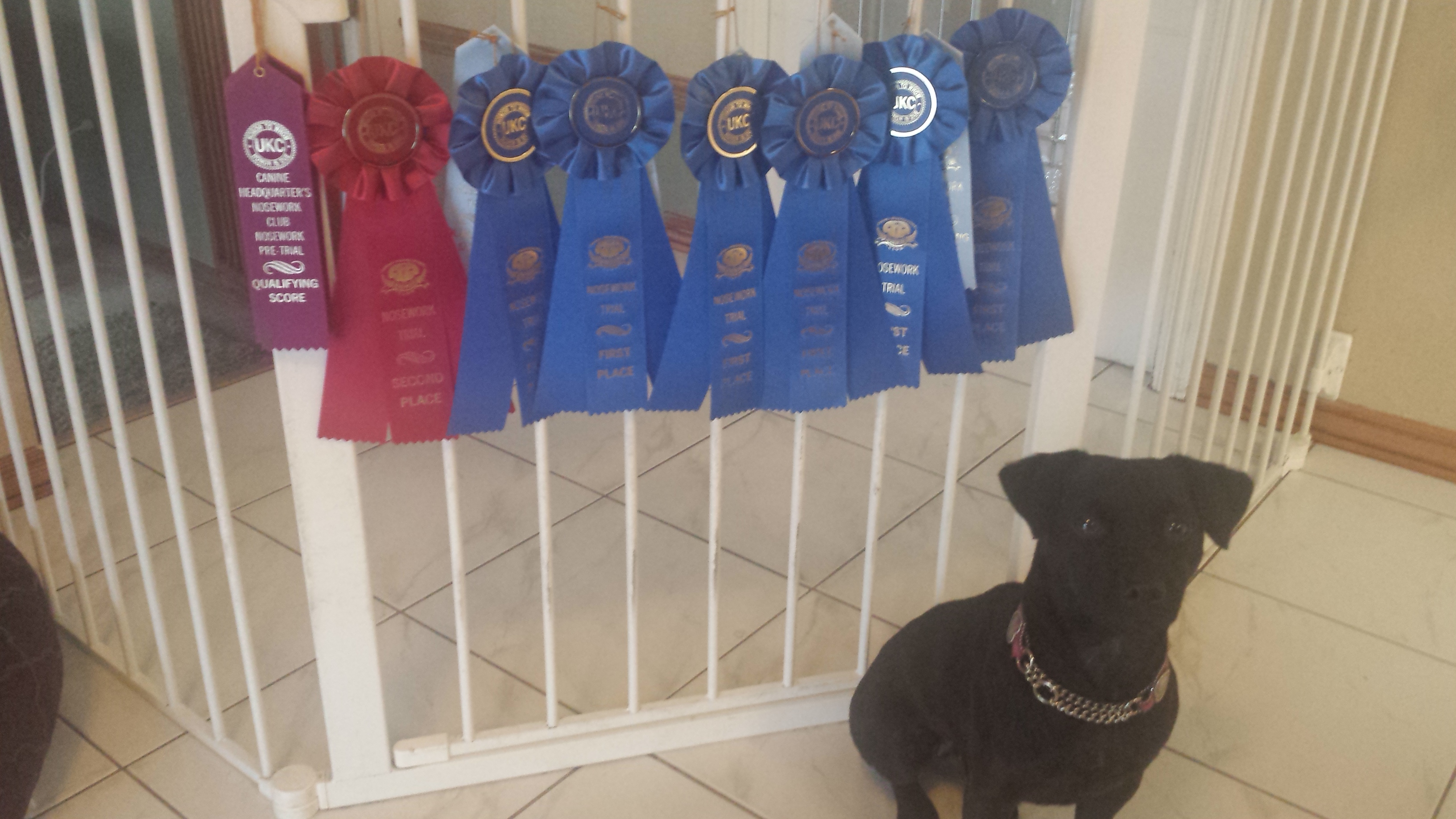 Weightpull
Missouri Earth Dogs Trial May 2015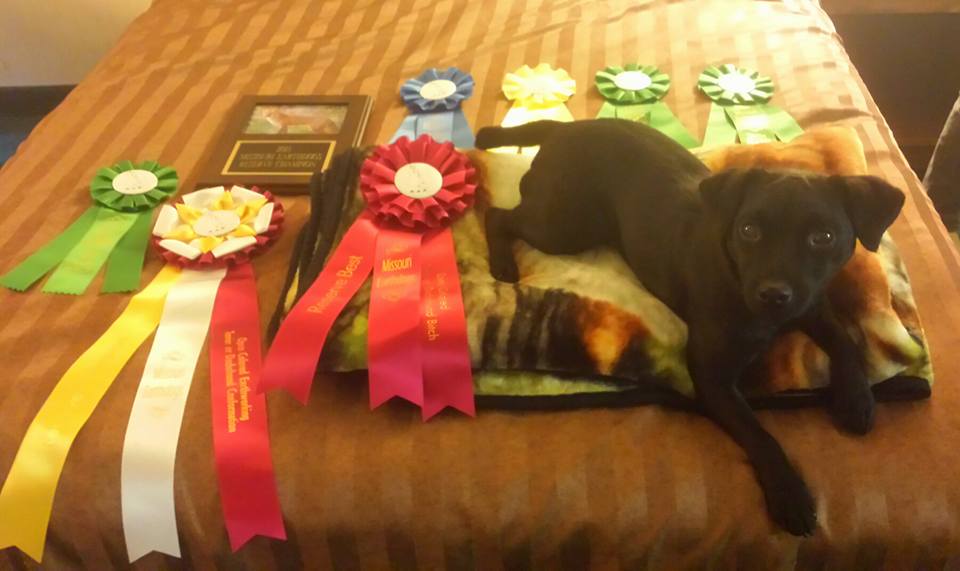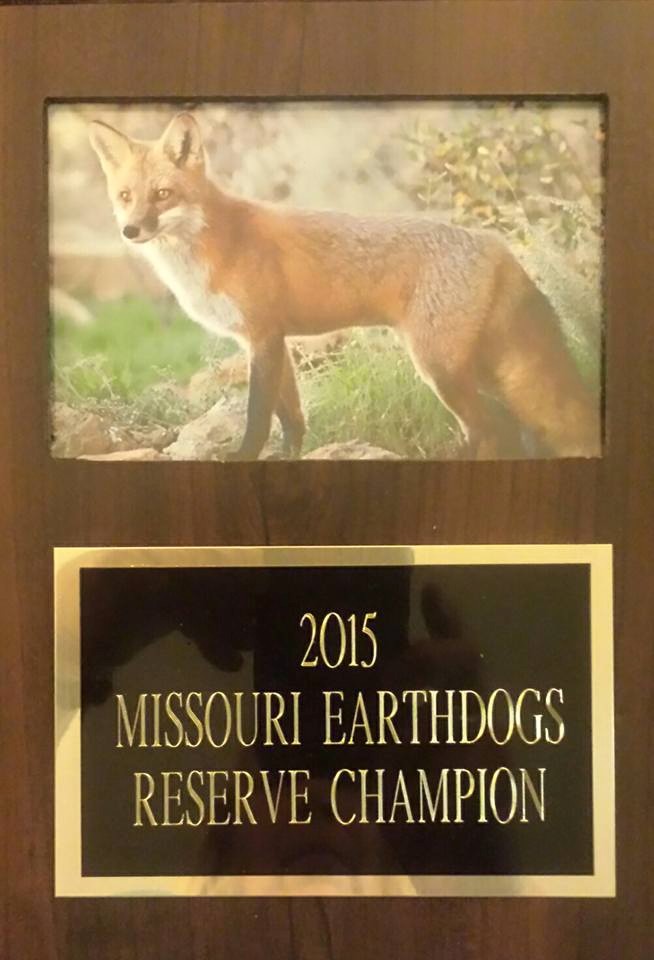 Tovah had lots of fun at Missouri Earth Dog trial; she placed 1st in Colored Bitches and went on to Reseve Champion, she placed 1st in the Novice Go to Ground and 4th in Open Go to Ground (all terriers), 2nd in the Brace Class, 6th place in Barn Hunt and 3rd in Lure Coursing, two days of hurdles she placed 5th and 6th, flat racing 4th & 5th and went through the Thunder Tunnel in 15 seconds. Very proud of her at 17 months!!!
UKC CONFORMATION
Tovah had fun at the Patterdale Nationals in Ruskin, Florida on September 27, 2014.....her winnings were:
1st place - Flat Racing 6-12 month puppy
1st place - Hurdle Racing 6-12 month puppy
Champion Puppy - Racing
Reserve Champion Puppy - Brush Hunt
1st place - Go to Ground 10'
Champion Puppy - Go to Ground 10'
2nd place - Conformation 6-12 month puppy
Champion Puppy - Performance Challenge