Show Photos
Armando was the first and only Presa to qualify for the UKC Top 10 of ALL breeds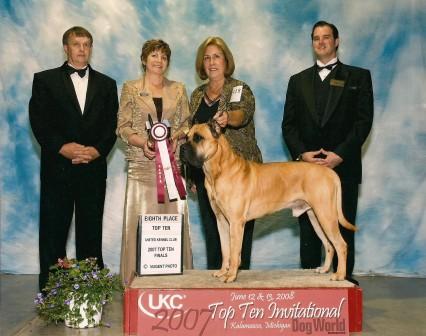 Armando almost 8 years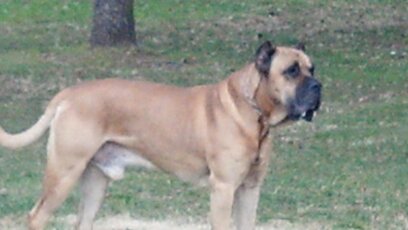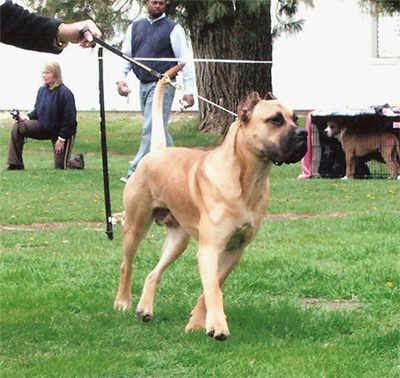 Armando UKC Champion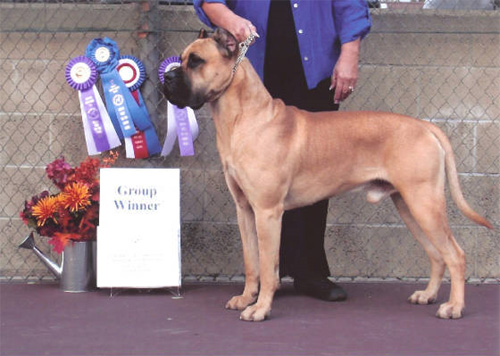 Armando attended 4 UKC shows in Claremont, CA. Oct. 28 & 29th and won 3 Best of Breeds, 3 Group 1s and two Reserve Best in Shows which earned him his UKC Grand Champion title.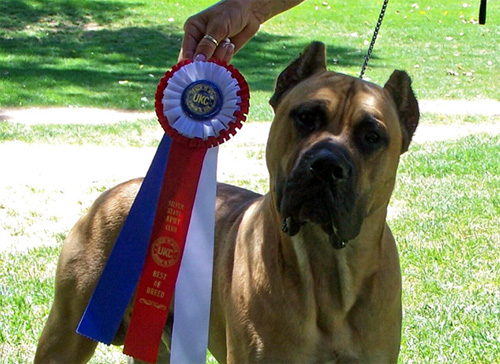 Grand Champion Armando
"There are 2 choices: you can either give up, or give it your all!"
---
Trophies and Certificates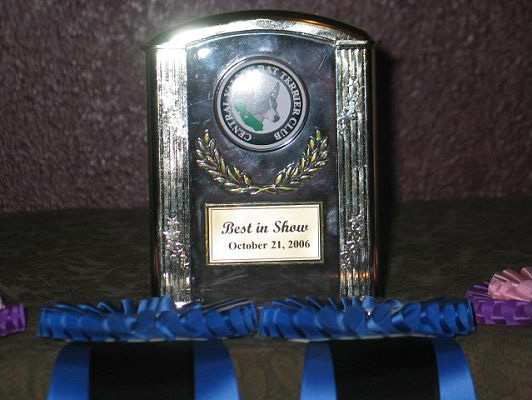 BIS 15 months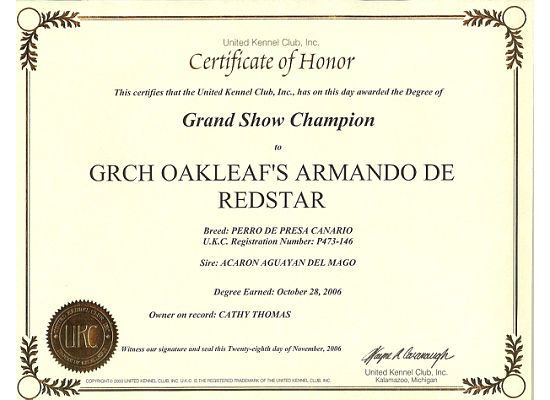 UKC Grand Champion Certificate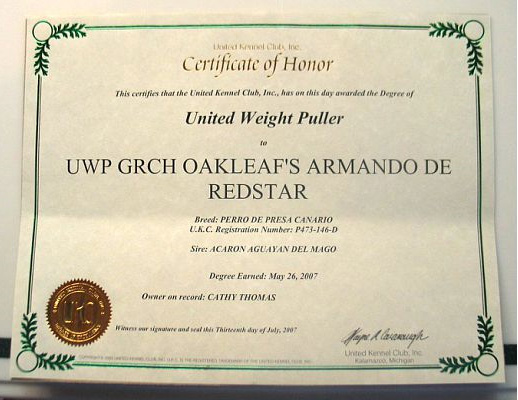 UKC United Weight Puller Certificate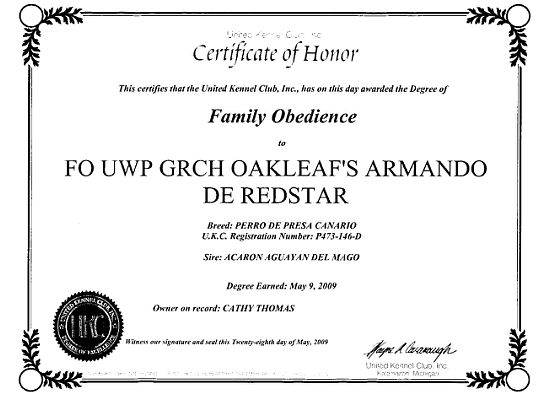 UKC Family Obedience Certificate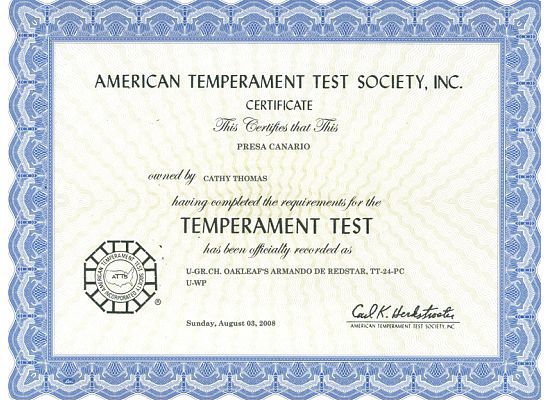 Armando's ATTS Temperament Test Certificate
---
Performance Photos
Lure Racing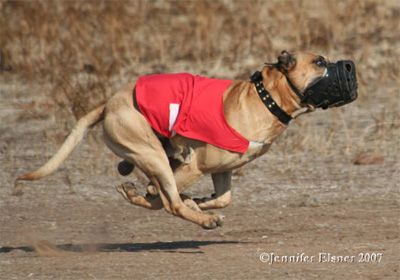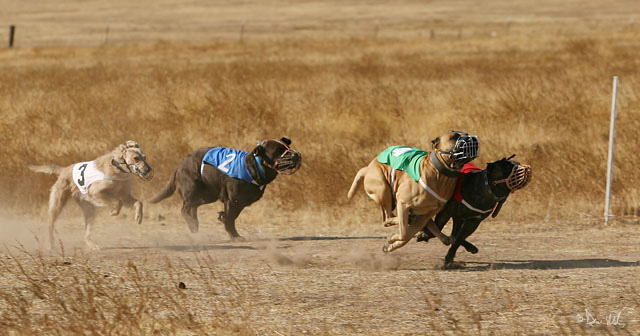 Armando and Vila racing for first place
Dock Diving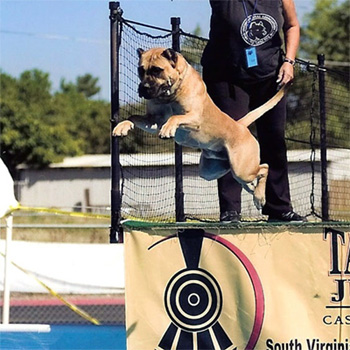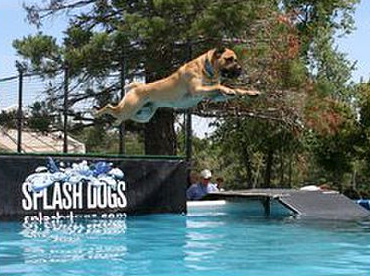 Protection Work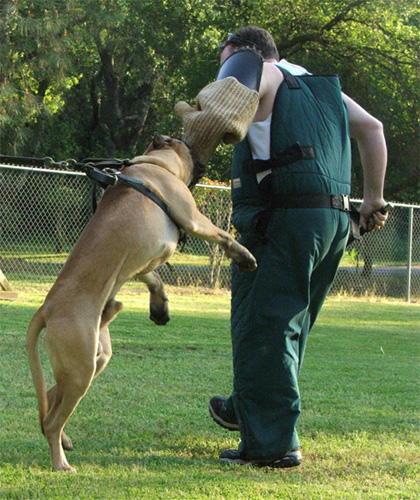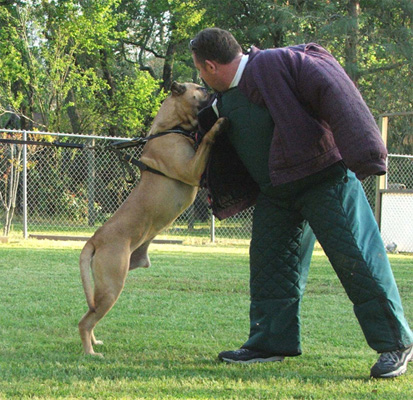 Armando protection training, 9 months old
Weight Pull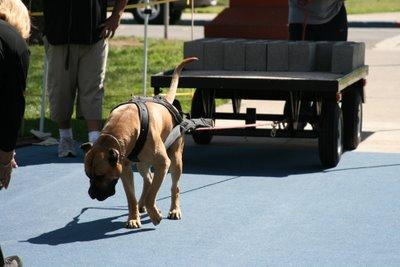 Armando pulling
---
Fun Pictures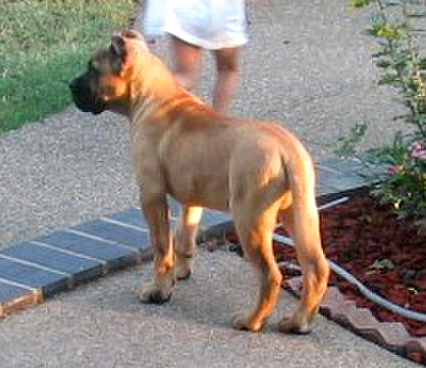 Armando, 12 weeks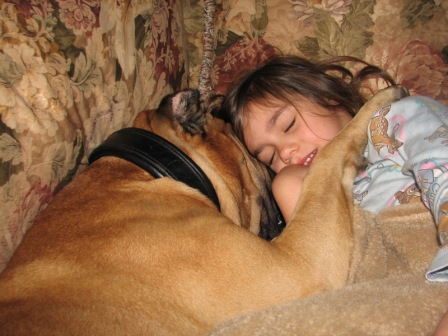 Armando and Mya